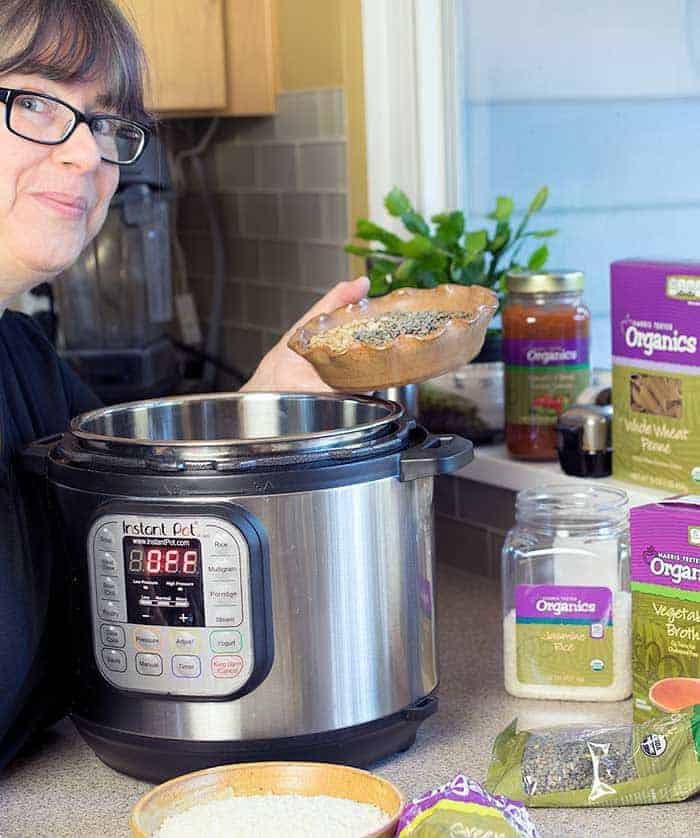 I'm Kathy Hester and I love my Instant Pot so much! I even wrote a cookbook just for it called The Ultimate Vegan Cookbook for Your Instant Pot.
I have another blog, Healthy Slow Cooking, that started out all slow cooker and has grown to contain vegan recipes cooked in air fryer, Instant Pots, stove, and more.
I want to make this the go-to resource for plant based recipes cooked in your Instant Pot, as well as, a reference for how to use and take care of your multi-cooker. Please let me know if you have questions that aren't answered here or are looking for a specific recipe.
You can find my recipes on HealthySlowCooking.com and PlantBasedInstantPot.com, and in my private Facebook group, Vegan Recipes: Cooking with Kathy Hester.
My recipes have been featured in the Washington Post, The Oregonian, Yoga Journal Online, just to name a few. I'm also the author of the bestselling cookbooks, The Vegan Slow Cooker and The Ultimate Vegan Cookbook for Your Instant Pot.