It's so easy to make your own Instant Pot vegan cranberry sauce. And the best part is that you can tweak this recipe to make it just the way you like it. Use different spices, citrus, or even choose your favorite sweetener!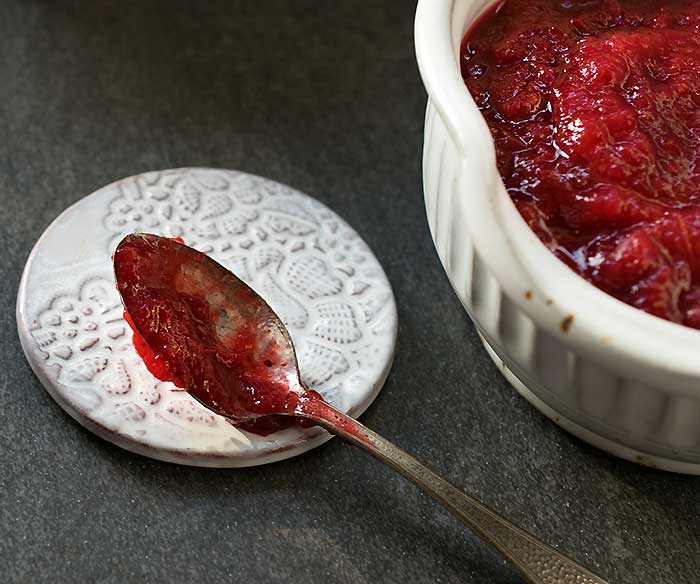 Cranberry Sauce Is For Vegans Too!
It's easy to think that cranberry sauce is just for turkey, but it goes great on vegan holiday dishes.
It's naturally vegan with a sweet and tart flavor that adds a zing. I put mine on vegan stuffing.
My version is plant based cranberry sauce that you make in your Instant Pot.
I use maple syrup to take the tart edge off my recipe, but you could use date syrup or paste, or even applesauce if you prefer.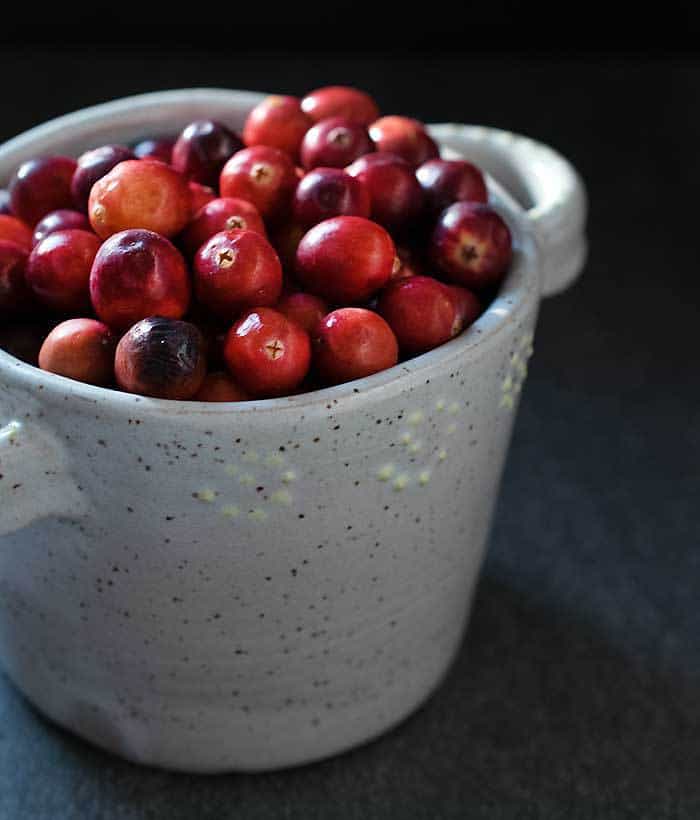 Can Cranberry Sauce Be Made Ahead of Time?
Another great thing about cranberry sauce is that you can make a few days ahead of time and serve it chilled from the fridge. Of course, you can warm yours up if you prefer that.
In my family we ate the canned kind straight from the fridge, so I love the coolness of the cranberry sauce on warm stuffing.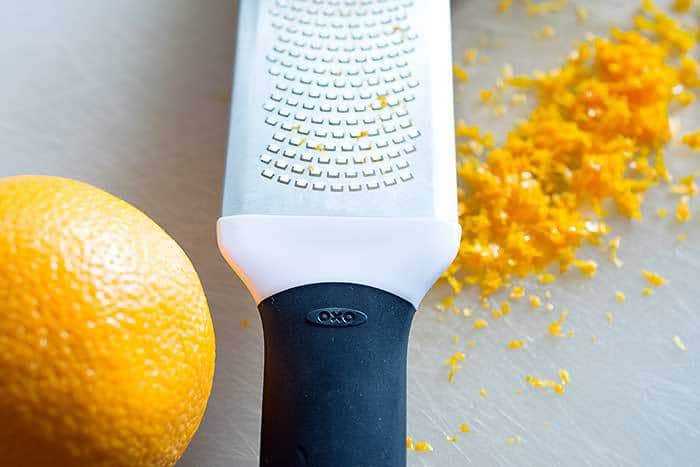 What Is Orange Zest?
It's a weird term for the outside skin of citrus fruit. It's the colorful part where all the essential oils are that create a strong and fragrant flavor.
Do You Need to Wash Citrus Fruit Before Zesting?
Make sure you wash the outside of the fruit and dry it before you zest it. Then use a small hand grater, like this OXO one I use.
Remember to Leave the Citrus Pith
Watch for the white part while you're grating. You want to stop as soon as you see it and move to another area of the fruit. The white pith is bitter so you want to avoid it.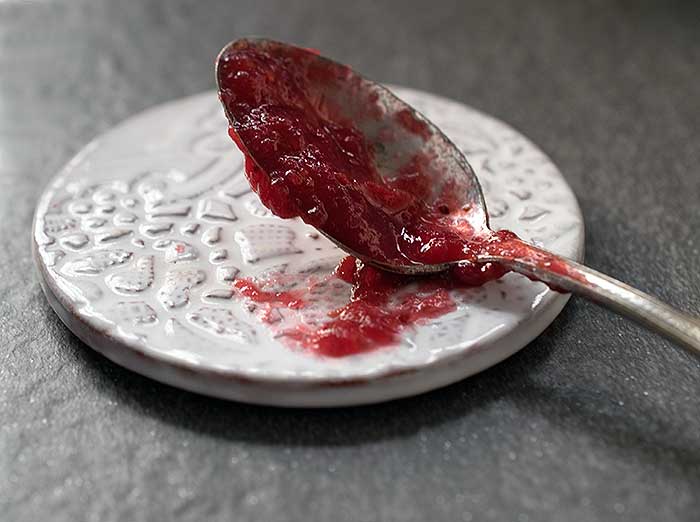 Can Cranberry Sauce be Frozen?
The great news is that you can freeze cranberry sauce. No need to waste those leftovers and you can use it on a sandwich, serve with a vegan cheese plate, or even spread it on your breakfast toast.
More Vegan Thanksgiving Recipes