I'm one of those people that are madly in love with fall. Many people love pumpkin spice lattes from Starbucks, but their syrup has dairy in it, so it's not for me. I'm giving you my new Instant Pot Vegan Pumpkin Spice Syrup Recipe so you can make your own at home.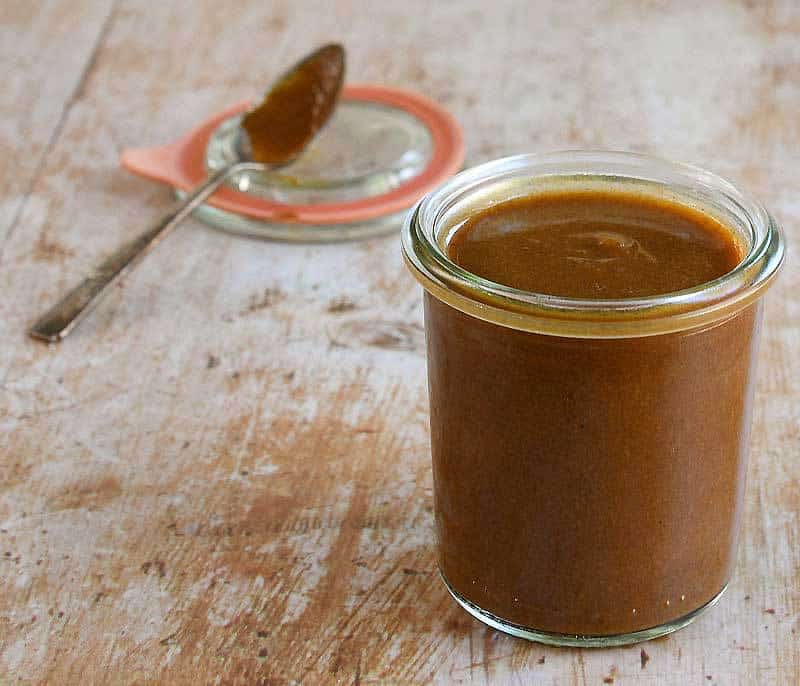 If you can't have coconut milk try this non-creamy vegan pumpkin spice syrup recipe.
Did You Know That All Pumpkin Spice Syrups Aren't Dairy-free?
Starbucks pumpkin spice latte syrup isn't vegan, well, at least not in the United States. This year they are trying out a vegan version out in the UK, so maybe it will eventually get to us, but I'm not holding my breath.
Pumpkin Spice Syrup isn't all the same to begin with. It's a bigger range than other syrups like vanilla or hazelnut. Some pumpkin spice syrups have actual pumpkin in it, and others just have the pumpkin pie spice blend with no pumpkin at all. Some have ginger, cloves, and/or varying levels of cinnamon, allspice, or cardamom. In this recipe you can adjust everything, so it's just the way you like it!
Looking for a pumpkin-less vegan pumpkin spice creamer? Try this one from my other blog, Healthy Slow Cooking.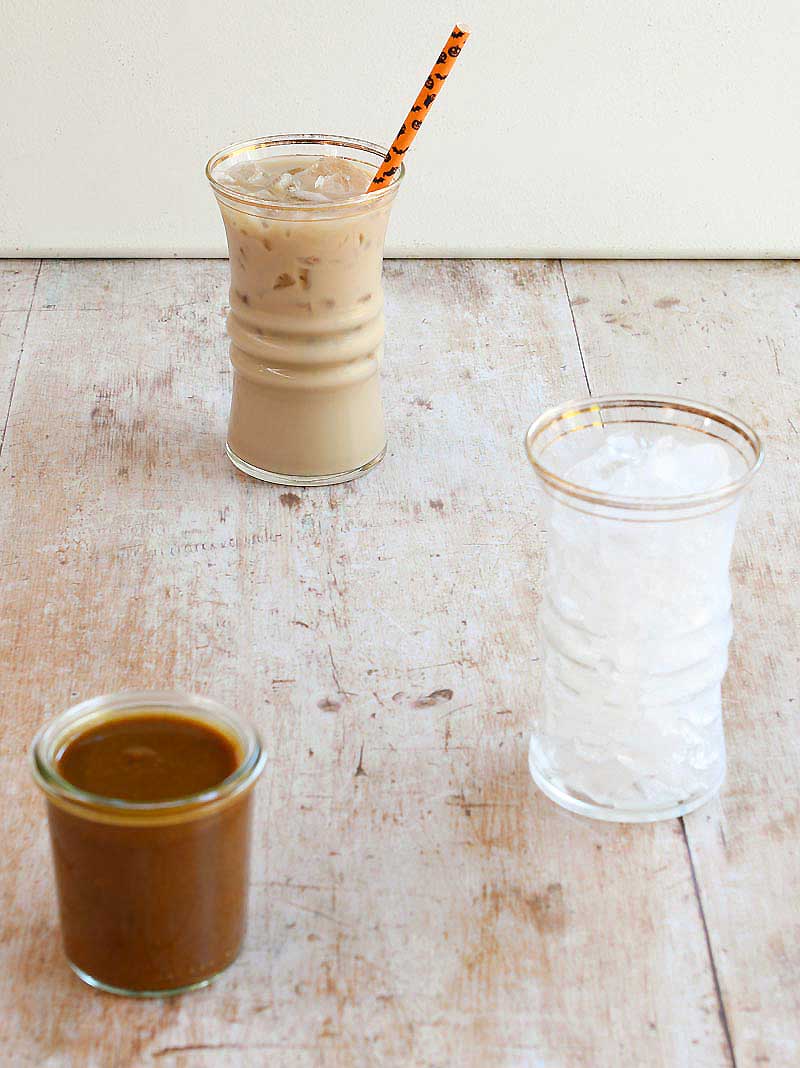 How Do I Make Vegan Pumpkin Spice Lattes with Vegan Pumpkin Spice Syrup?
Once you have the syrup made it's super easy. Just mix 2 tablespoons of the sauce into an iced or hot coffee. I use homemade cold brew coffee as my base, but you can use normal brewed coffee too.
Of course, you can use more or less syrup to suit your taste. You can always use less sweetener in your syrup recipe if you don't like your latte very sweet.
Another bonus is you can use the sweetener of your choice, to taste. If you are on an SOS (sugar, oil, and salt) free diet, try using date syrup as your sweetener. You can also use regular unsweetened nondairy milk in place of the coconut milk, but it won't be quite as thick.
Don't like coffee at all? Try it in hot tea or even in steamed nondairy milk.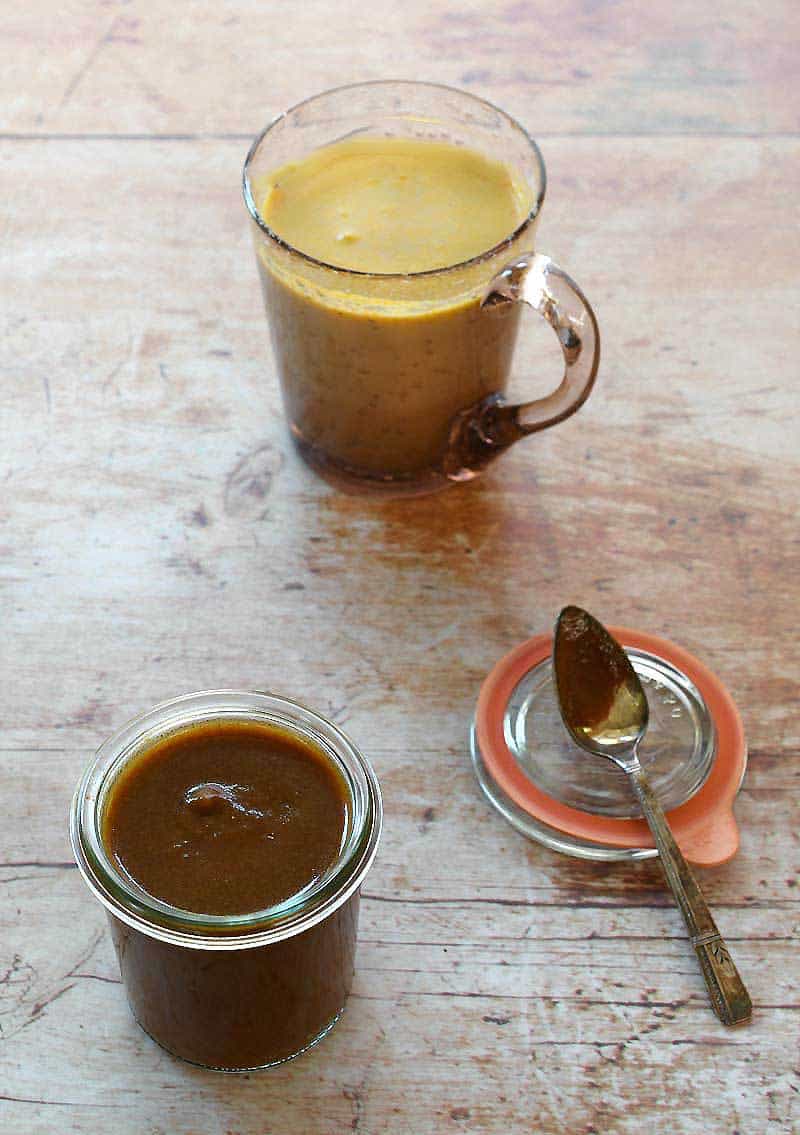 What's in Vegan Pumpkin Spice Syrup?
This is a healthier recipe than most of the overly sweet syrups you can buy. This version does have pumpkin in it in addition to coconut milk, my favorite spice blend, maple syrup, molasses, and your favorite nondairy milk.
It's plant-based and gluten-free in addition to being vegan. Plus you can modify the sweeteners to fit in with you dietary needs too.
Recipe Variations
No pumpkin puree? Use butternut squash or sweet potato puree instead and start your own trend!
Try using date syrup in place of the maple syrup or try some coconut sugar instead.
Just leave out the brown sugar to make it refined sugar-free
More Recipes for You to Try