There's nothing better than a glass of iced tea when you're thirsty. Don't heat up your kitchen by boiling the water on your stove. Once you try my very best Instant Pot Iced Tea recipe you'll never make it the old way again.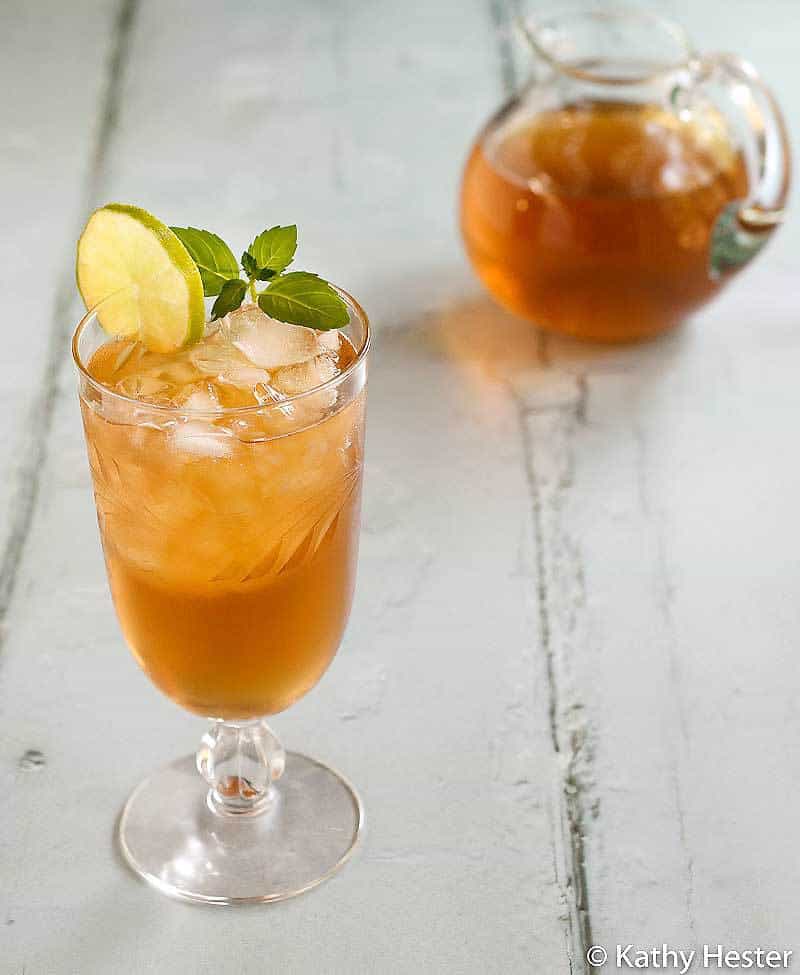 One Way to Make Instant Pot Iced Tea
It's true that you can add tea bags to your electric pressure cooker with the water to make your favorite summer drink. Use 1 family-sized tea bag per quart of water, 3 regular-sized tea bags, or 2 tablespoons of loose leaf tea.
How many cups are in a quart? 4 cups in case you forget like I always do.
Then brew it all together for 4 to 5 minutes on high pressure and carefully manually release the pressure. If you don't mind your tea stronger, let the pressure release naturally. I like this method best for herbal teas.
Making Instant Pot Iced Tea For Picky Iced Tea People
In the south we are super picky about our iced tea and I'm even pickier than most! In fact about 50% of the iced tea I buy out I don't like. To me tea needs to be clear, fragrant, and have a clean refreshing taste.
When I make chai teaI use the method I talked about above , but I find it doesn't make the same fresh tasting iced tea that traditional brewing does.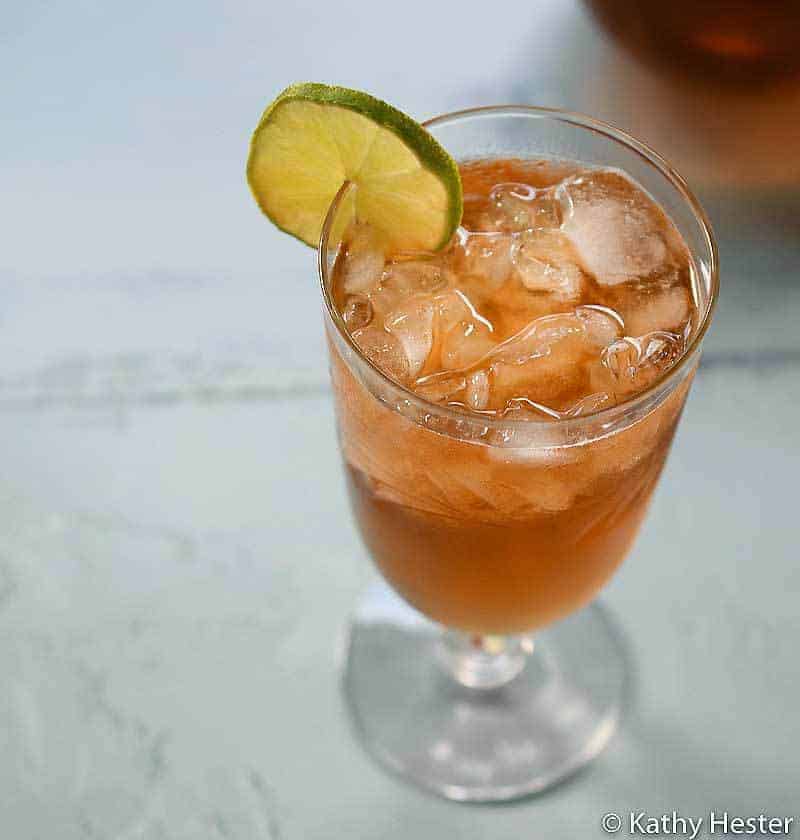 Save Room in Your Fridge by Making Instant Pot Iced Tea Concentrate
I don't know about you, but my fridge is always full. I guess that's just a hazard of being a recipe developer. Making tea concentrate means I can store it easier.
What is tea concentrate? It's simply just double or triple strength brewed tea. Just add water to make it regular strength.
This is my favorite method during the summer when we're drinking lots of tea.
How to Make Instant Pot Green Tea Vs. Black Tea
I would never make green tea with the throw the tea in and pressure cook method. You can get away with that using black or herbal tea, but green tea should only steep for 1 to 3 minutes or it becomes very bitter.
Make green tea with the heat the water in your Instant Pot method, just like the recipe below.
How Do I Make Southern Iced Tea?
If you aren't familiar with southern tea it's also known as sweet tea which gives you a hint. Traditional sweet tea is syrupy sweet and made with lots of white sugar. We're talking one cup of sugar per 4 cups sweet!
You can use the sweetener of your choice if you'd like to sweeten yours. I've used maple syrup, agave nectar, and date syrup in mine.
I do find that fresh perfect tea doesn't even need sweetener, so my ice tea method may be the one that gets you off the sugar in your tea!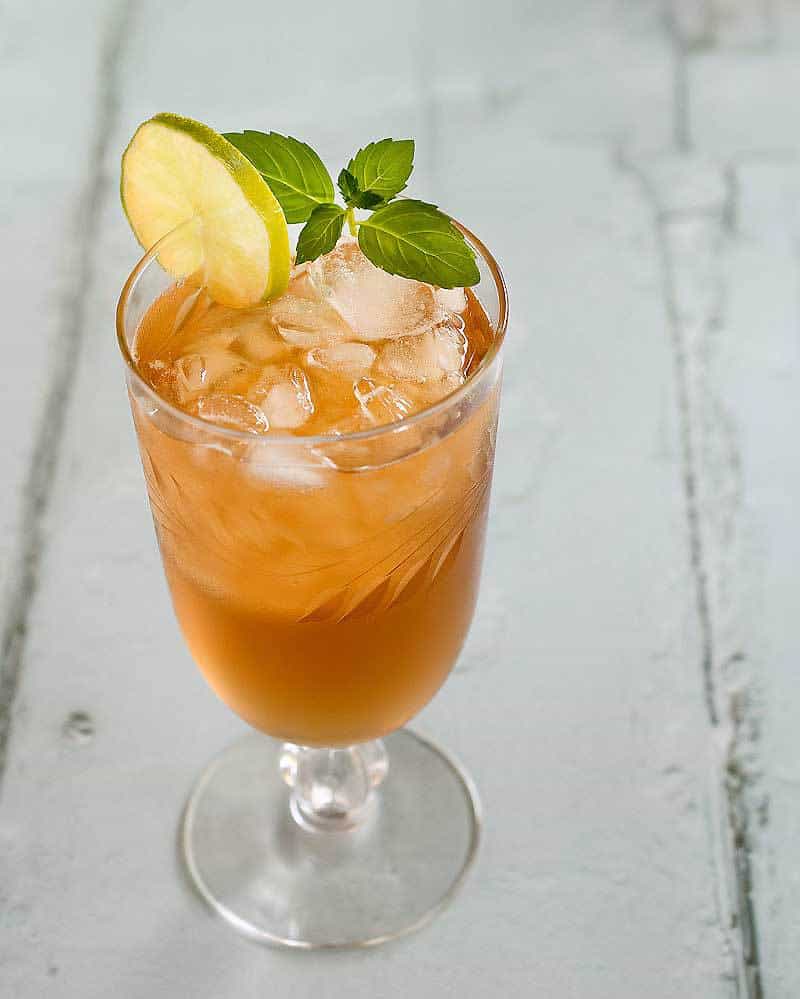 How to Dress Up Your Iced Tea
Muddle fresh mint or lemon balm in a glass, then fill with ice and tea. Stir well.
Muddle chopped berries in a glass, then fill with ice and tea. Stir well.
Add some rose water or orange flower water. Start with 1/4 teaspoon if you haven't used them before and add more to suit your taste.
More Recipes to Try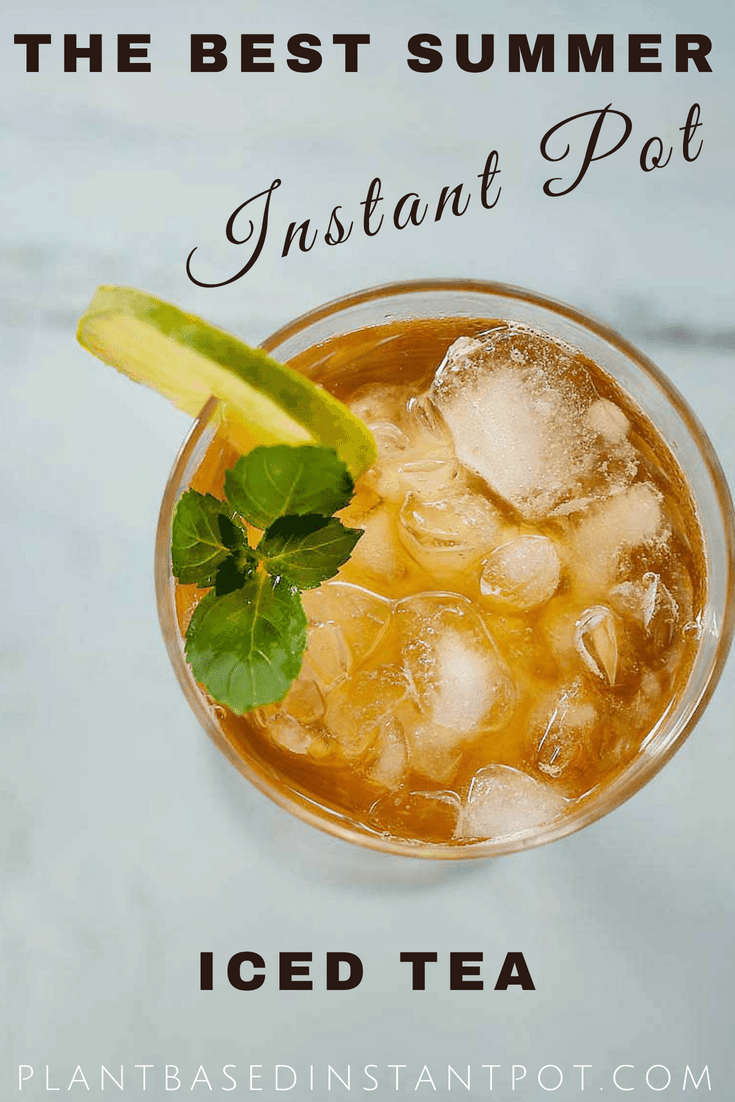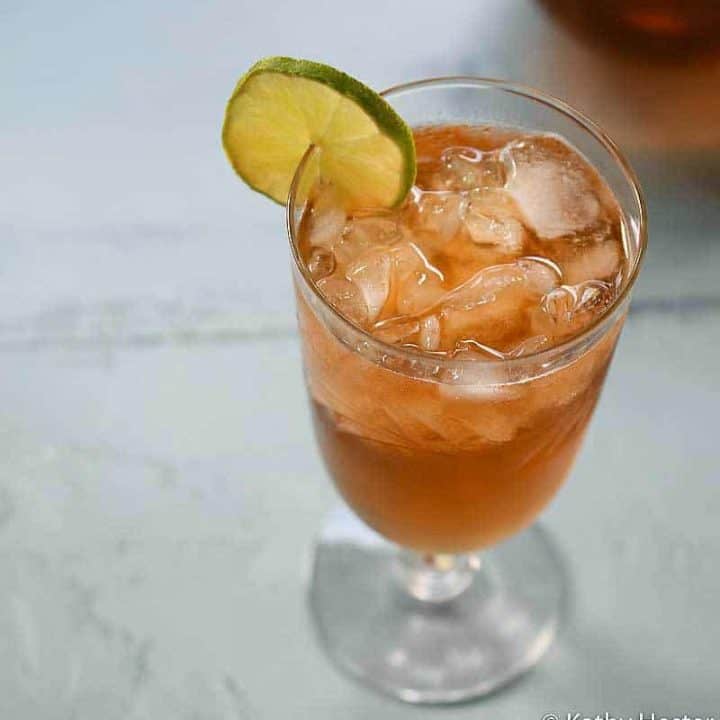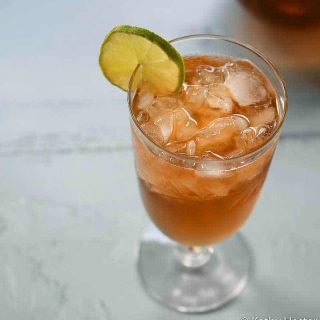 The Best Instant Pot Iced Tea
There's nothing better than a cooling glass of iced tea when it's hot outside. Don't ruin it by heating up your kitchen by boiling the water on your stove. Once you try my summer Instant Pot Iced tea you'll never make it the old way again.
Instructions
Add the water to your Instant Pot. Heat it up on high pressure for zero minutes.

This brings the water up in temperature without boiling.

Release the pressure manually. Put in the teabag and let steep for 4 minutes.

(If you are using green tea only steep 1 to 3 minutes depending on how strong you like it.)

Remove teabag(s), let cool, and store in the fridge.

Serve over lots of ice.
Notes
You can always double or triple this recipe or just double the tea and make concentrate.
If you want to add sweetener, do it right after you remove the tea bags. The water will still be warm enough to dissolve it.
Nutrition