You'll want to keep this Instant Pot fruit infused water recipe nearby all summer long. Drink all the thyme lemon infused water you can!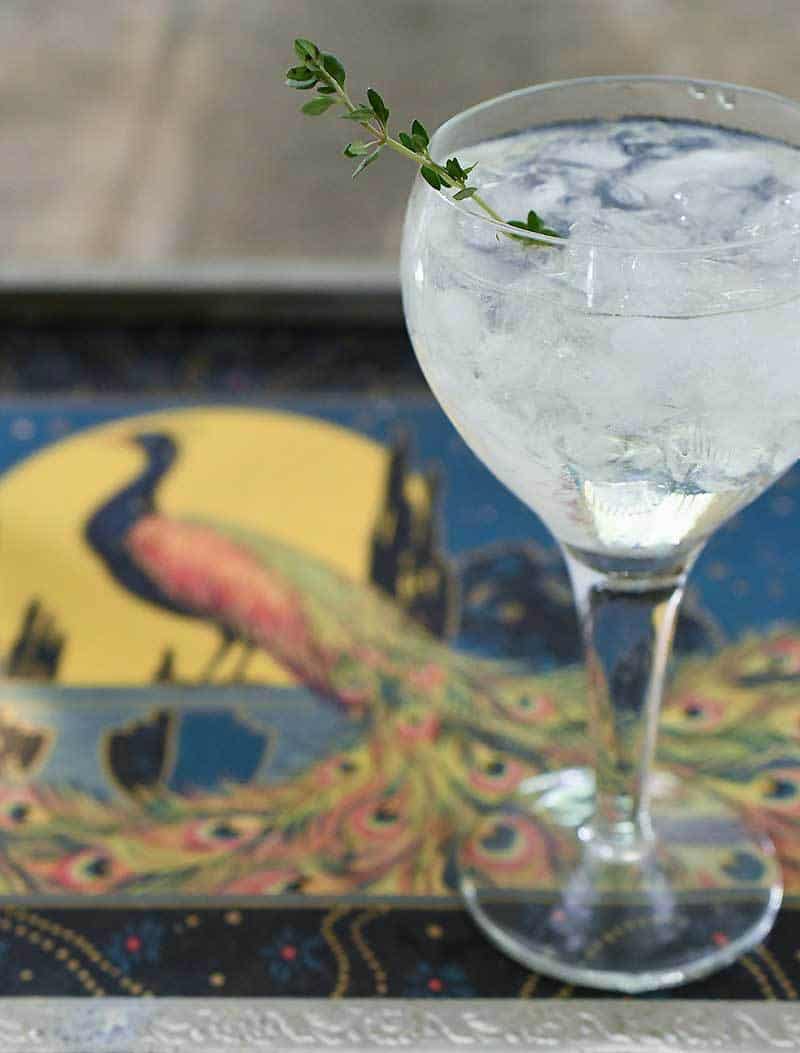 Stay Hydrated with Homemade Pressure Cooker Infused Water!
It's not even summer yet and I already had a. week with no air conditioner.  It's all good now and it reminded me how important it is to stay hydrated. I know some people have trouble drinking enough water, so I wanted to give you a recipe for my easy Instant Pot thyme lemon infused water.
This lemon infused water recipe makes plain old water taste fancy and is just as good as those expensive flavored waters.
We're lucky to have well water, that gets super filtered and even goes through a reverse osmosis unit. Our water tastes great plain, but if you are on city water even adding a slice of plain lemon can help if you you just can't find time to make a flavored water recipe.
Can I Infuse Water without an Instant Pot?
Of course you can. But chances are you're here looking for another way to use your electric pressure cooker. Plus Instant Pot infused water takes less time so you can enjoy it sooner than traditionally infused.
You can just let the fruit and herbs steep in the water overnight in your fridge if you're looking for an alternative method to make fruit infused water. Or you can get a water infuser that will give you all the flavor with none of the mess.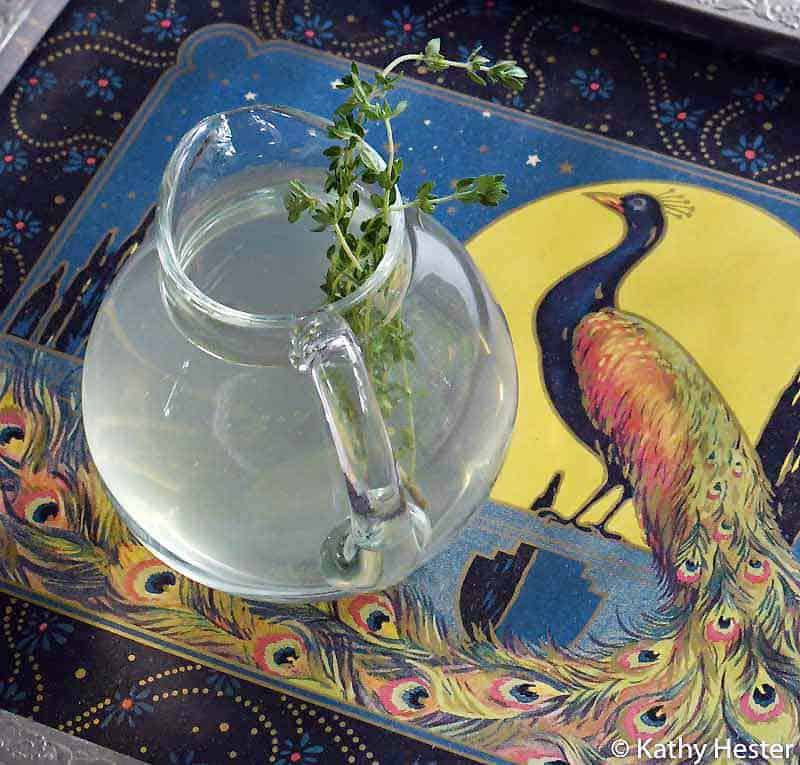 What can you do with fruit infused water?
drink it plain from your favorite water bottle
add sparkling water to make a "dry" soda
make it into a mocktail with or without sparking water
use it as a cocktail base – I recommend gin or vodka for this one
add a few dashes of bitters to elevate it into a drink to remember!
How long does fruit infused water last?
Depending on the freshness of the fruit, about 3 to 5 days in the fridge. You can pour the flavored water into ice cube trays and freeze it to make it last even longer.
If you freeze it, thaw over night in the fridge to have your flavored water ready to drink the next day.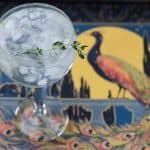 Instant Pot Thyme Lemon Infused Water
It can be hard to stay hydrated, but having a delicious thyme lemon water in the fridge makes it so much easier!
estimated time to pressure and to release pressure naturally
20
minutes
Ingredients
6

cups

water

1/2

small

lemon

1/4

cup

fresh thyme
Instructions
Use a sharp knife or peeler, cut thin slices of the lemon skin (the zest) while leaving the white part of the rind behind.

Next cut the juicy flesh of the lemon away from that white part.

Add the water, lemon zest and pulp to your Instant Pot with the thyme and cook on manual/pressure cook for 5 minutes.

Let the pressure release naturally which can take from 15 to 20 minutes. This just allows the water to take on a stronger flavor.

If you are in a hurry wait until it's been on warm for 10 minutes, then carefully pulse the release value until the pressure is down. Since the pot is full of liquid there may be some hot water released as you do this, so be careful!

Strain, then store in the fridge for up to 4 days.
Nutrition Facts
Instant Pot Thyme Lemon Infused Water
Amount Per Serving
Calories 1
% Daily Value*
Sodium 12mg 1%
Potassium 11mg 0%
* Percent Daily Values are based on a 2000 calorie diet.
What Other Combinations Should I try?
orange zest and pulp with mint
go all citrus with lemon, lime, and orange zest and pulp with no herbs at all
pineapple hibiscus
citrus zest and berry of your choice
lemon zest and cucumber slices
try other herbs like basil, lavender, and flavored mints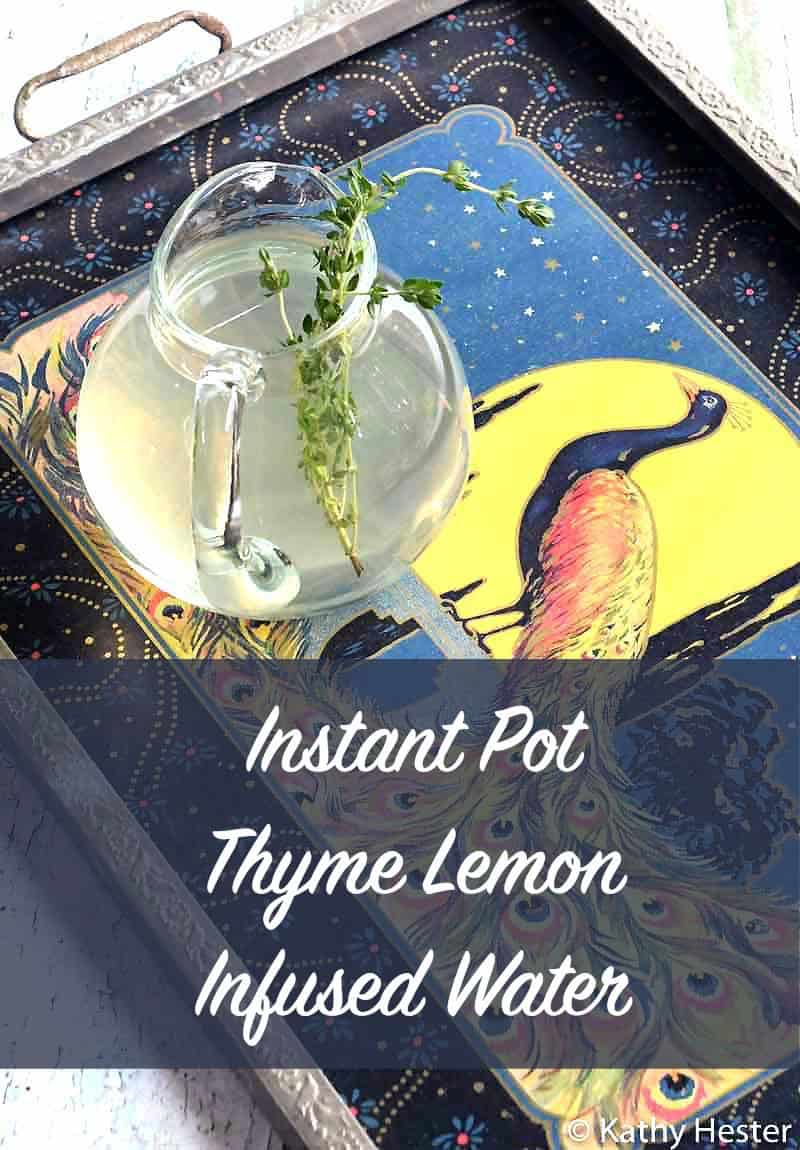 More Infused Water Recipes to try