You'll never get bored with water once you infuse it with some fruit and herbs. This recipe for peach infused water also adds in a little basil to flavor it too.
I used African basil because that's what my friend had in her garden, but you can use regular, lemon, Thai, or other varieties of basil.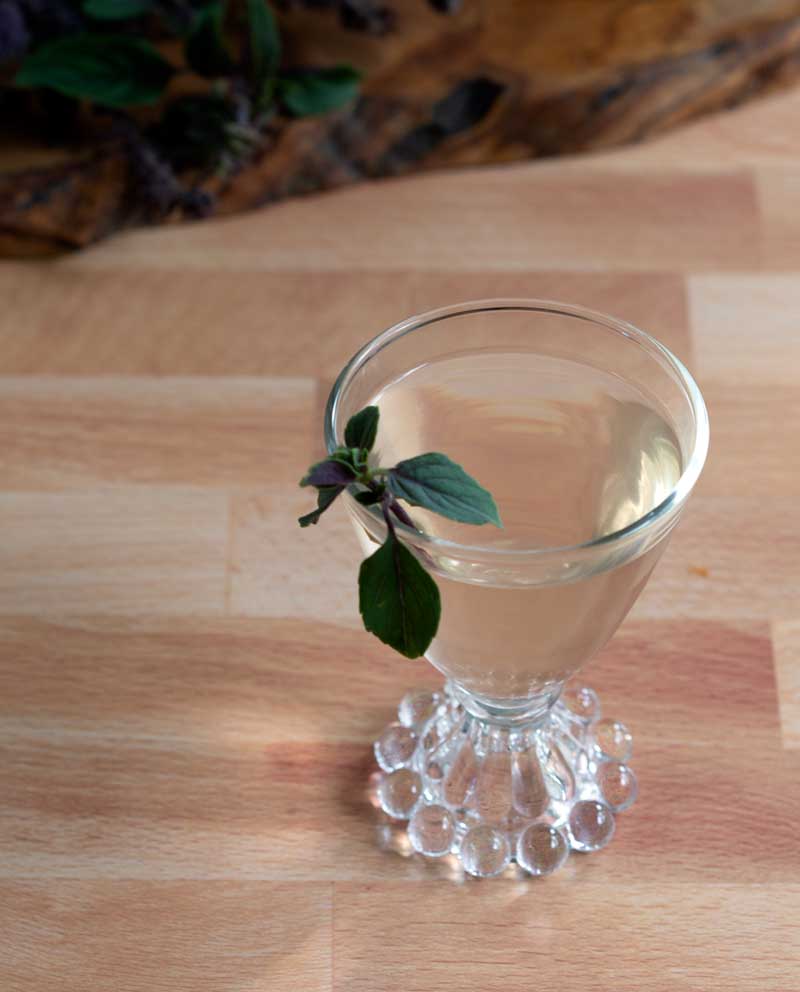 Why Drink Peach Infused Water?
It's always important to stay hydrated but even more necessary in the hot part of the year. Some people don't like the taste of the water that comes straight out of the facet.
I'm lucky enough to have well water and a great filtration system so my water tastes great. But adding some fun flavors will have you enjoying city water just as much as I like mine.
Don't forget that you can make other drinks in your Instant Pot like Homemade Instant Pot Almond Milk, Chai Tea Concentrate, or the perfect pot of iced tea. They will all quench your thirst too!
How Do I Peel Fresh Peaches?
If the peach is ripe enough it's easy to peel the skin off, but if yours are being stubborn boil a pan of water.
Then take the pan off the heat and drop the whole peach or peaches in for about 10 to 20 seconds. Remove and place in a bowl of ice water. Peel once cool.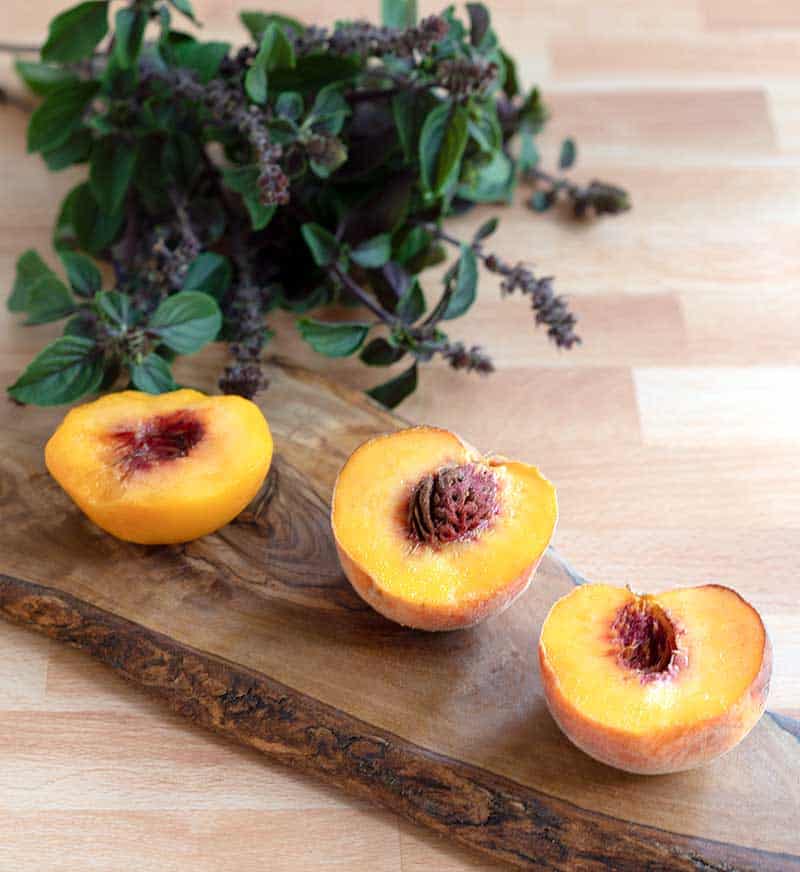 Are There Other Fruit Combos I Can Try?
There are always more flavor combinations to try! The variations are truly limitless.
Be sure to try my Instant Pot Strawberry Rosemary Infused Water or Instant Pot Thyme Lemon Infused Water for some step-by-step ideas.
Don't let yourself be limited by the seasons and try fruit and herb combos all year long. Cranberry, orange, and rosemary is great in winter, and you can even make some pumpkin spice infused water in the fall!
If you still have a ton of peaches make my Instant Pot Peach Chia Jam and freeze for a treat during the winter.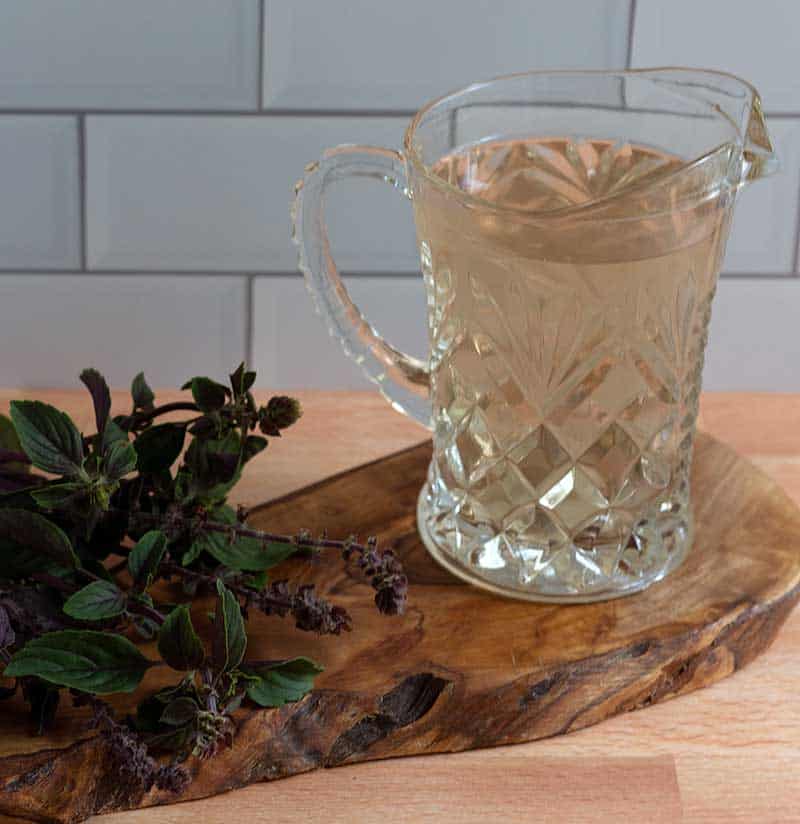 How Long Does Peach Infused Water Last in the Fridge?
Depending on the freshness of the fruit, it can last from about 3 to 5 days in the fridge.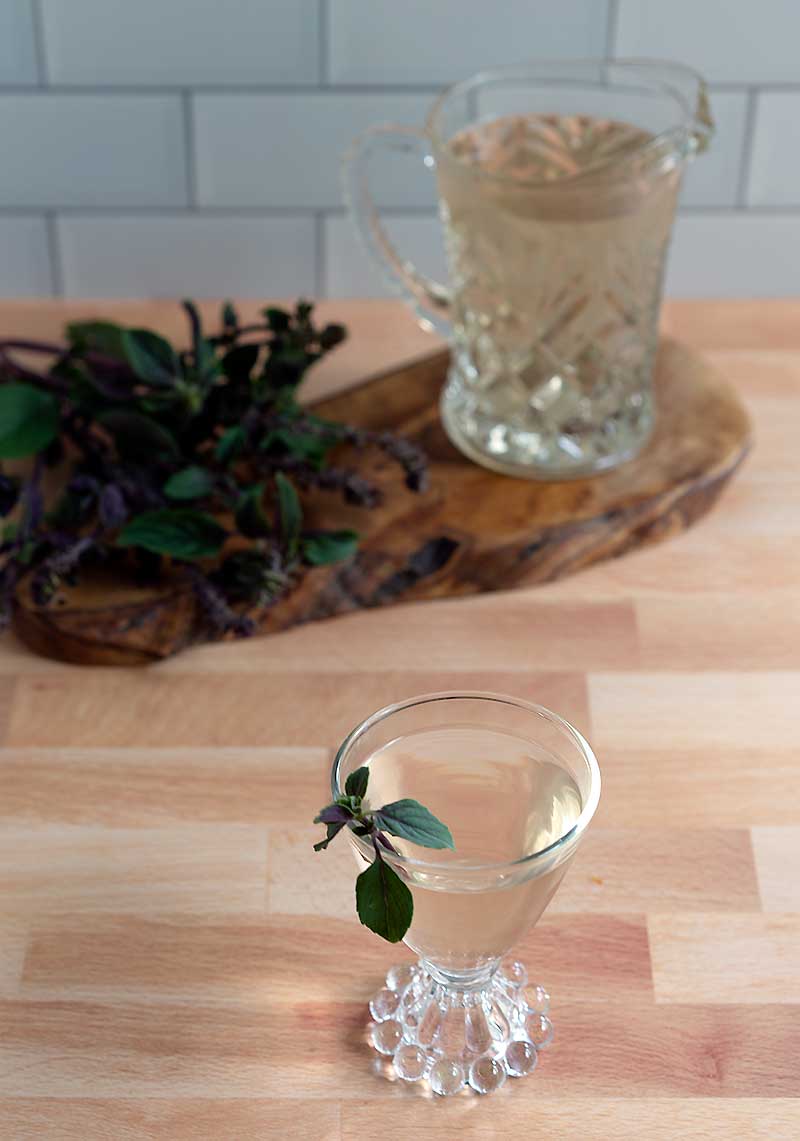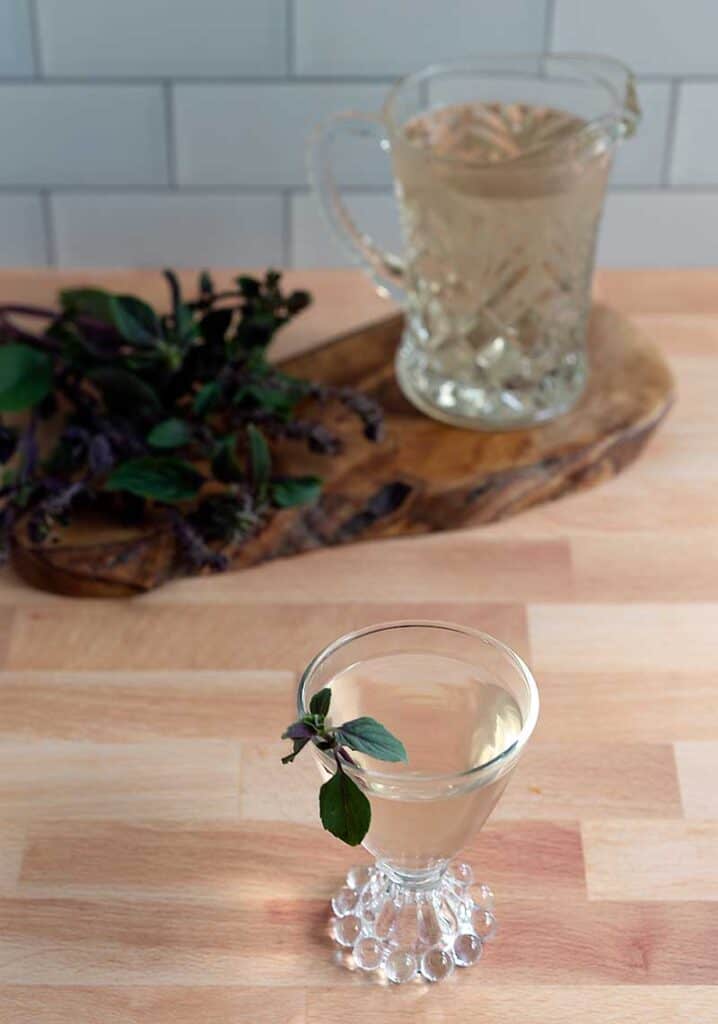 Can I Use Frozen Fruit Instead of Fresh?
You sure can! I will say that frozen fruit is rarely as sweet as fresh fruit unless you're freezing your own.
You could take this from unsweetened frozen peach infused water by adding a little maple syrup if the frozen fruit is too sour.
If peaches are out of season you can try cranberries, strawberries, or even apples.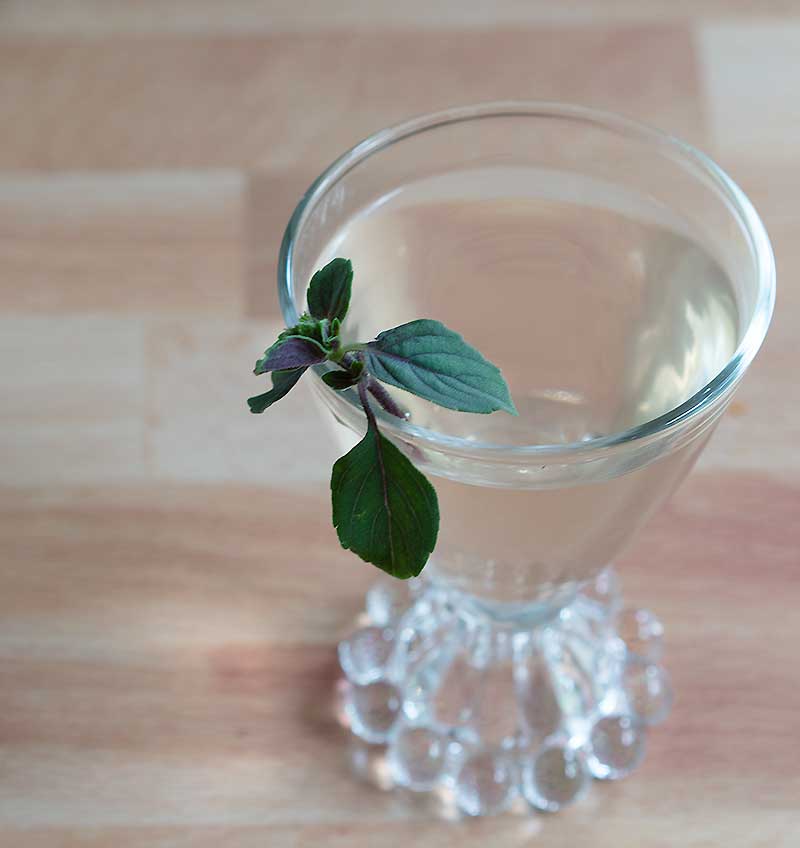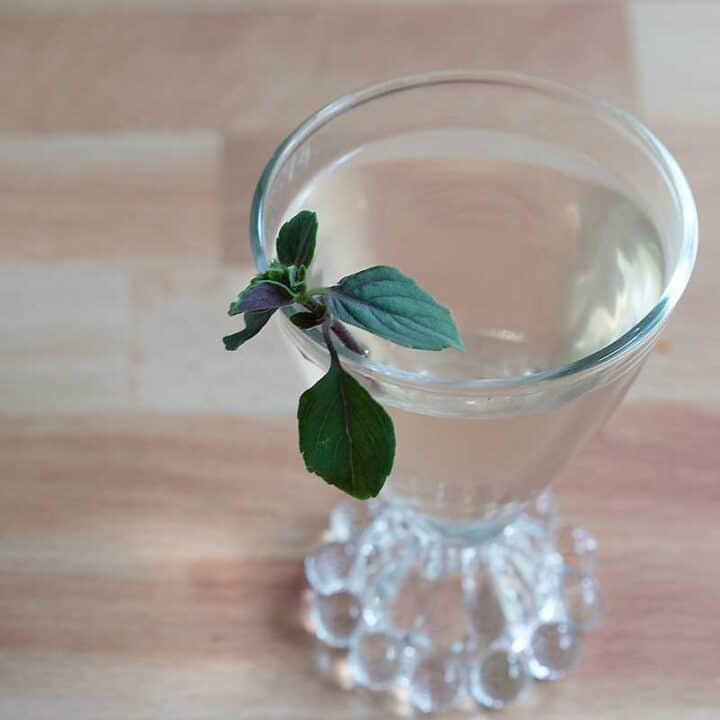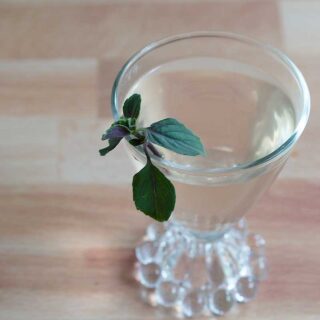 Peach Infused Water with African Basil
Stay hydrated by keeping some infused water in your fridge at all times. You can use fresh or frozen fruit and change up the herbs depending on what you have on hand.
Ingredients
1

cup

peeled peaches cut into slices

2

3-inch sprigs basil

6

cups

water
Instructions
Add everything to your Instant Pot and cook on manual/pressure cook for 5 minutes.

Let the pressure release naturally which can take from 15 to 20 minutes. This just allows the water to take on a stronger flavor. 

If you are in a hurry wait until it's been on warm for 10 minutes, then carefully pulse the release value until the pressure is down. Since the pot is full of liquid there may be some hot water released as you do this, so be careful!

Strain, then store in the fridge for up to 4 days.
Nutrition
Serving:
1
g
Calories:
10
kcal
Carbohydrates:
2
g
Protein:
1
g
Fat:
1
g
Polyunsaturated Fat:
1
g
Monounsaturated Fat:
1
g
Sodium:
12
mg
Potassium:
49
mg
Fiber:
1
g
Sugar:
2
g
Vitamin A:
91
IU
Vitamin C:
2
mg
Calcium:
9
mg
Iron:
1
mg