Start your day with one of these Easy Instant Pot vegan breakfast recipes and you'll be surprised at good you feel. When you start off your day right it's so much easier to eat right all day long.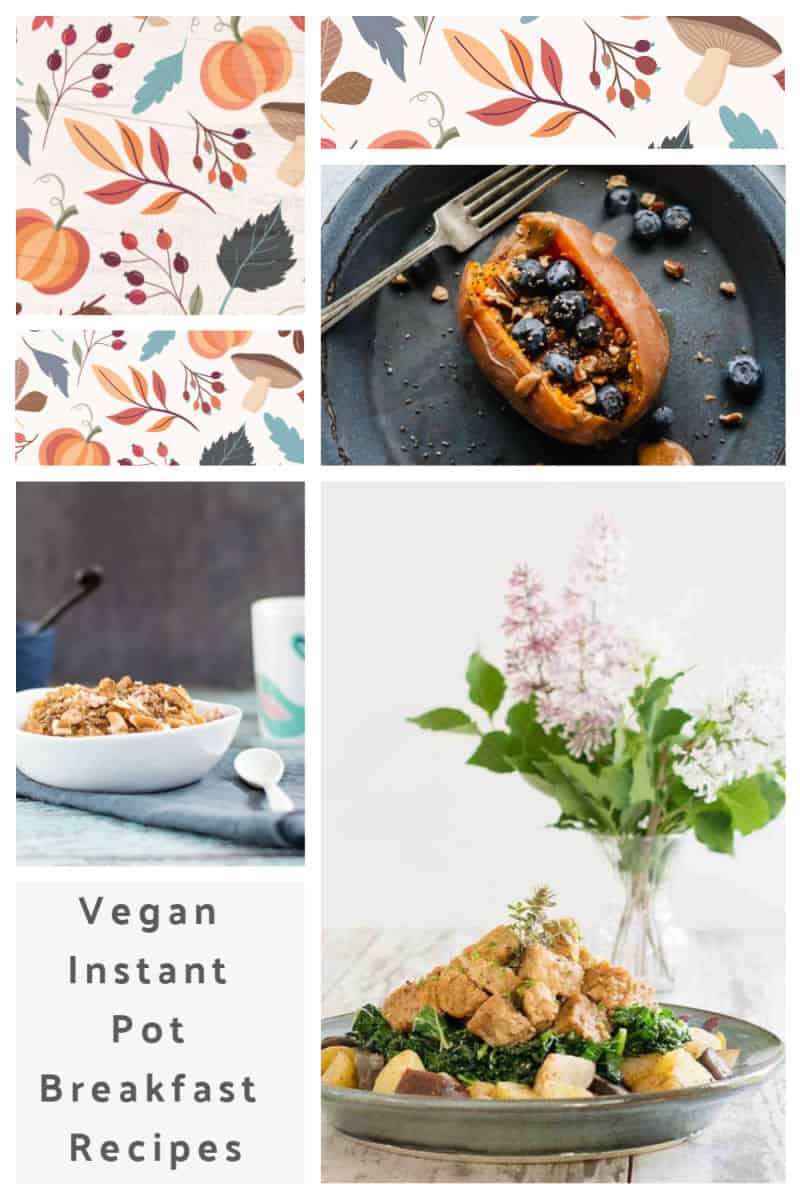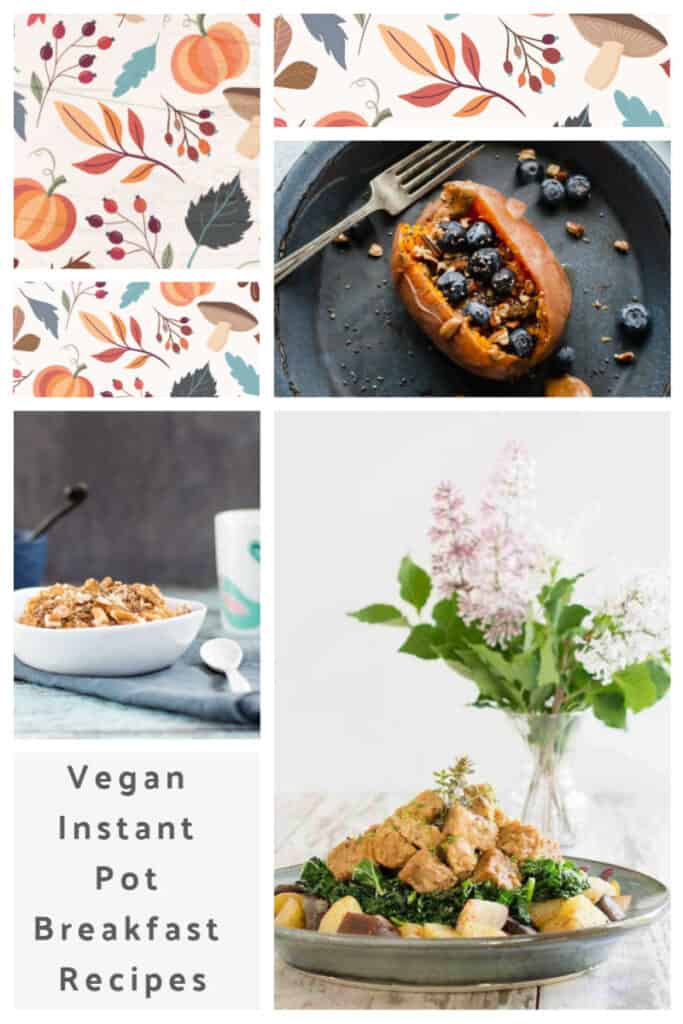 Did You Know that Instant Pot Breakfast Was a Thing?
And it goes beyond my favorite morning bowl of oats, though it certainly includes that too.
Stuffed sweet potatoes, tempeh and potato breakfast bowls, quinoa porridge, even sprouted lentils and Indian uttapams can all come from your electric pressure cooker.
Keep an eye out because I will be adding more recipes to this post ongoing. Bookmark it and check back often!
How Do I Set the Delay Timer on My Electric Pressure Cooker?
You must select a cooking method, like manual, before you can set the time. Then adjust cook time in minutes with the + and – buttons to the amount called for in the recipe.
The timer will count down until it's time to begin cooking. This is a great function to use to make fresh steel cut oats in the morning. You can have it set to start cooking when you wake up in the morning.
Note: Do not put perishable food in the pot without heat for long period of times. This is best for doing a plain water and grain mixture if it will be in the pot overnight.