Earl Grey tea is the perfect cooking liquid for your morning oats. It adds the unique punch of flavor in my Instant Pot Earl Grey Steel Cut Oats. I suggest adding some rosewater, vanilla, or a little lavender extract to customize your steel cut oats even more!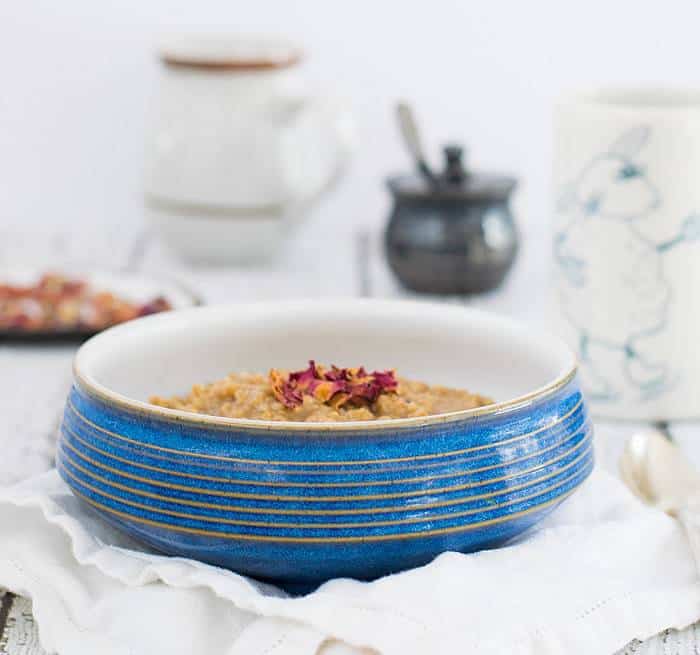 Instant Pot Steel Cut Oats Are Your New Favorite Breakfast!
Steel-cut oats cook up fast in your Instant Pot. But don't let the 3 minute cooking time fool you, there is extra time involved in building up pressure and waiting for the pressure to come down.
However, you can put the tea and oats in your Instant Pot before you go to sleep Just set the timer to start about 30 minutes before you want to leave the house.
If you don't have any steel cut oats on hand take a look at this vegan oatmeal post that tells you how to make old fashioned rolled oats, instant oats. There's also info on making steel-cut oats on the stovetop.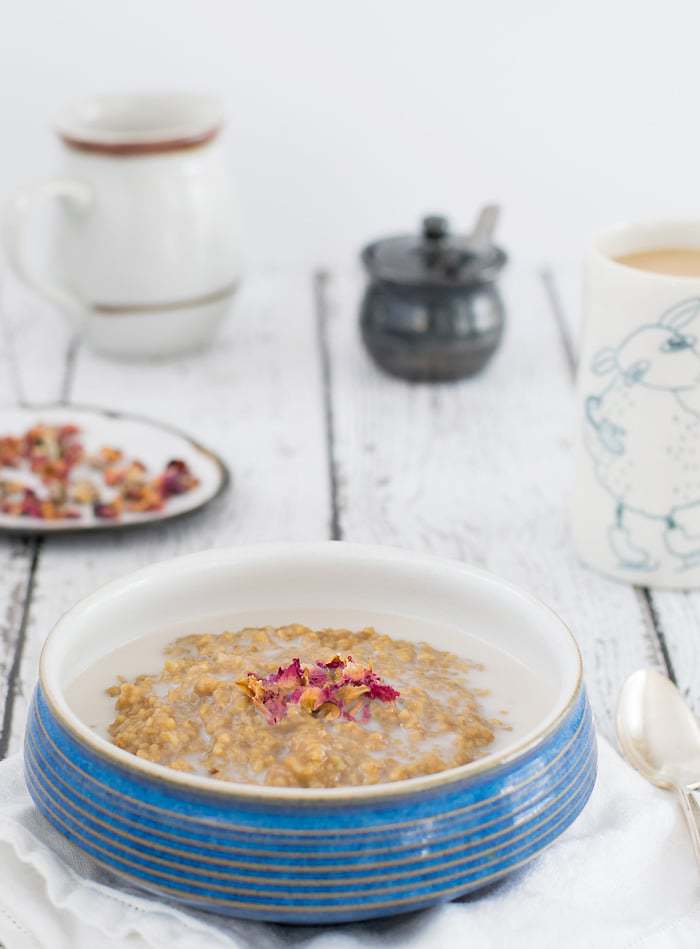 How Do I Use the Instant Pot Delay Timer to Cook My Oats?
First select a cooking method, manual/pressure cook. You cannot set the time before you do this step.
Adjust cook time in minutes with the + and – buttons
The timer button must be pushed within 10 seconds of setting your cooking program's time or you will have to press cancel and start over.
Adjust delay time in minutes with the + and – buttons
8 hours is 480 minutes
More Recipes to Try