Nothing is more comforting that a hot bowl of soup. My Instant Pot Vegan Tomato Soup is made creamy with a surprise – rolled oats!
I add in a handful of cashews too, but you can just leave those out to make this rich soup nut-free.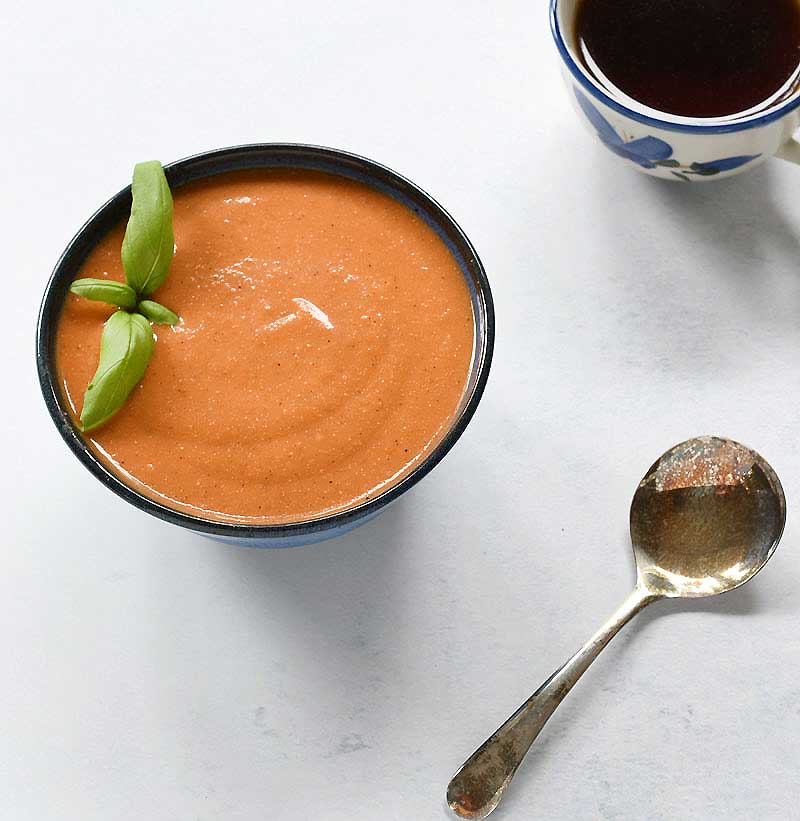 Eating Tomato Soup is an American Tradition
I don't know of anyone who grew up without it ever appearing on the dinner table.
It was the perfect thing to have with a grilled cheese sandwich and both always showed up when it snowed.
But you can have a version of that even if you are vegan!
The default is a canned version that's full of corn syrup and who knows what else. It's really much better to make your own and you can still use canned tomatoes.
This soup recipe is indeed quick and easy. That means a pot of soup is always waiting in your pantry!
My Instant Pot Vegan Tomato Soup is made mainly with tomatoes, oats, and cashews. You can doctor it up as needed.
Try leaving out the basil and add a smaller amount of Indian spice blend, to taste in its place.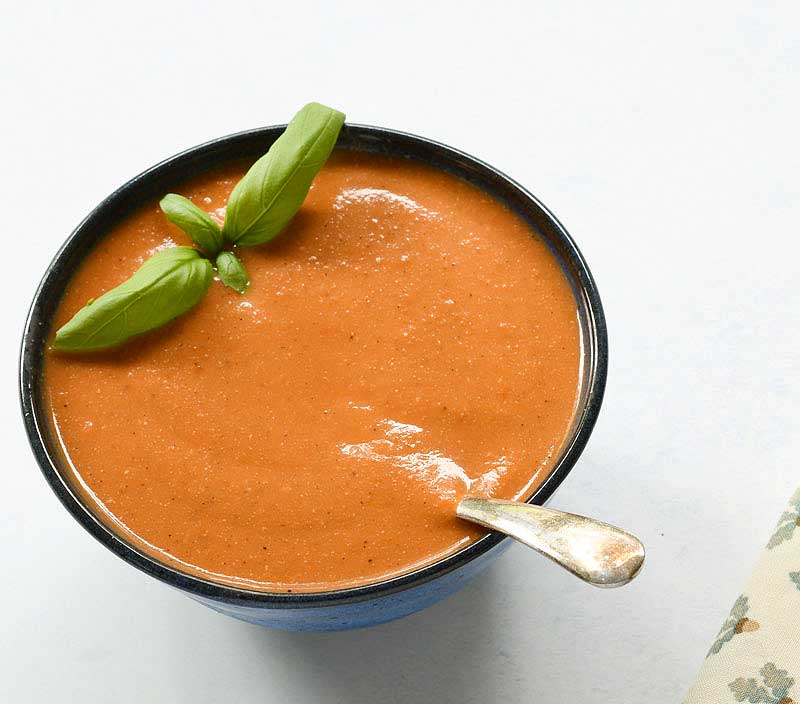 How Can I Make a Soup Creamy and Dairy Free?
This is the easiest question I get asked. In this soup, we use a combination of rolled oats and cashews that are cooked soft in the soup and then pureed.
You can also puree in some cooked potato or cauliflower instead. Both give that white and creamy appearance and make the soup thick.
Cashews make it richer, but add fat and calories with them, so it's up to your diet if you will use those or not.
Try the same tricks with broccoli, carrots, or butternut squash for even more creamy fall goodness.
Why Do You Use Canned Tomatoes in this Recipe?
If you are making this during tomato season you could use fresh diced tomatoes in place of canned tomatoes.
Use 6 cups of fresh tomatoes to replace the two large cans of tomatoes. But I doubt you'll be making this soup during the summer.
I make this recipe with canned tomatoes because I can have the ingredients to make Instant Pot Vegan Tomato Soup on hand all the time. That makes it an easy treat!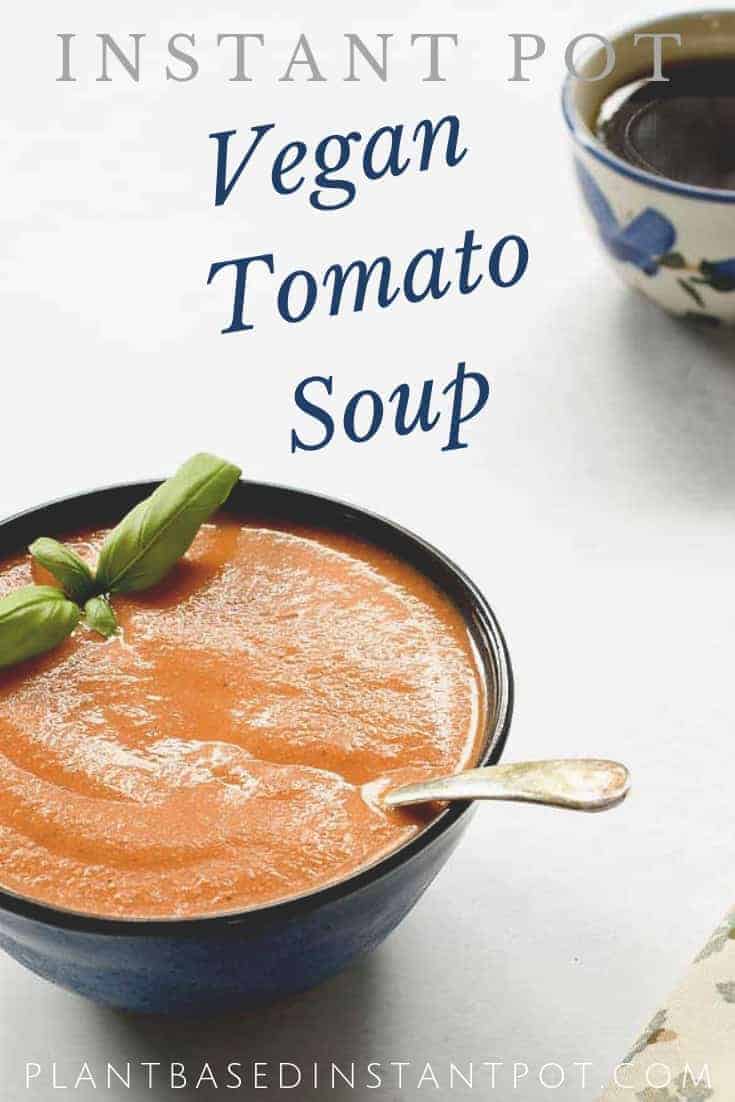 Can I Make This Nut Free?
Of course, you can! The soup will be a little less rich, but the oats will keep it creamy. If it's not thick enough for you, add an extra handful of rolled oats next time.
More Recipes to Try