If you want to see just how much flavor you can squeeze out of a few vegetables, you need to make my Instant Pot Oil-Free Mushroom Gumbo. The veggies cook down to create an intense umami broth that's thickened with toasted oat flour to make the flavor even more complex. But don't worry it's really easy to make!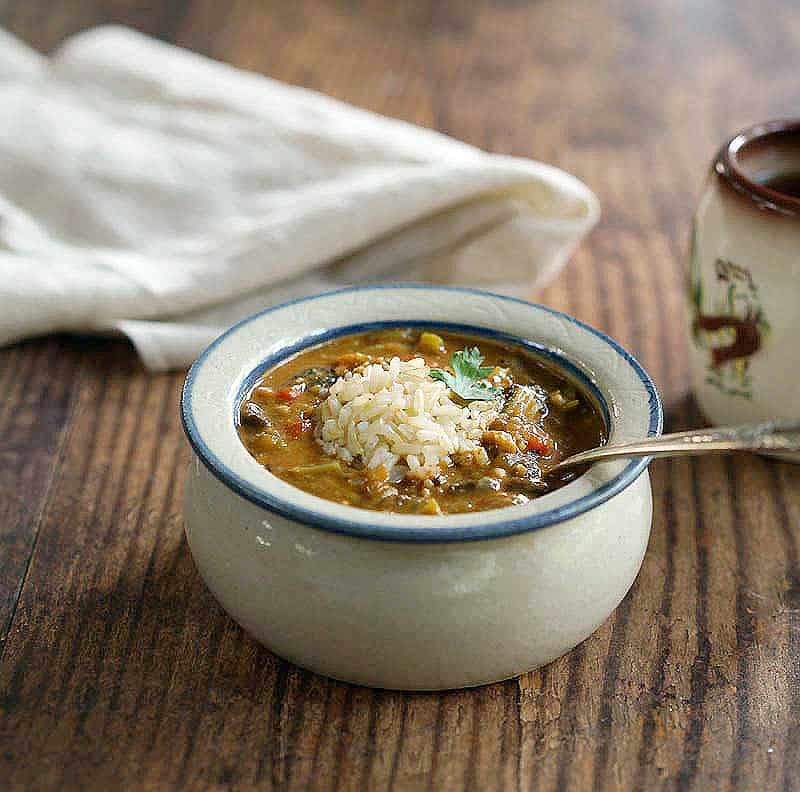 Can You Make Gumbo Vegan?
Of course you can. I'm a firm believer that anything can be made vegan. In this mushroom gumbo recipe it's the mushrooms that really up the flavor.
When the mushrooms cook down with the onions, peppers, and garlic it creates a deep, rich flavored broth that's the base of the dish.
This broth creates a stew that rivals traditional gumbo in my opinion.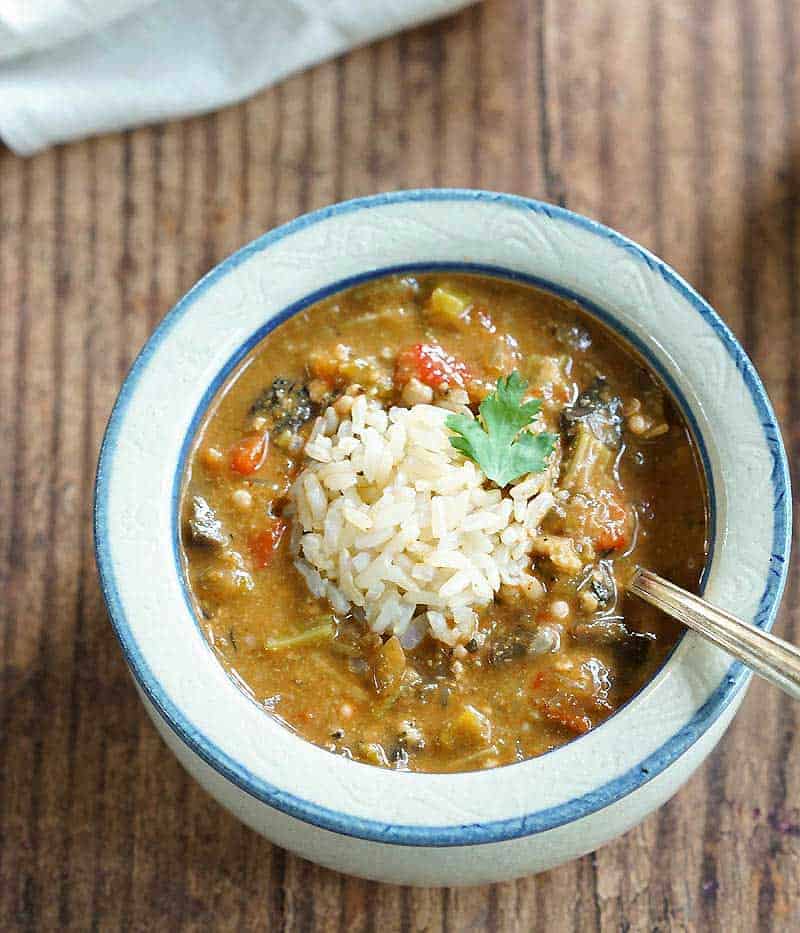 Is Gumbo Supposed to be Thick?
Gumbo, vegan or not, is a thick stew that's a hearty meal once you top with a scoop of rice. With that said different recipes can vary in thickness, but it should be thicker than a soup in my opinion.
How Do You Make an Oil-Free Roux?
Well, it's not a roux per say, but this oil-free method still adds flavor and thicken this stew.
A traditional roux is comprised of flour and oil, that's cooked slowly until it's rich and dark.
We are slowly toasting flour instead. This adds flavor. I'm using oat flour, but you could use wheat, brown rice, and other flours if you want.
Turn Your Instant Pot into an Air Fryer!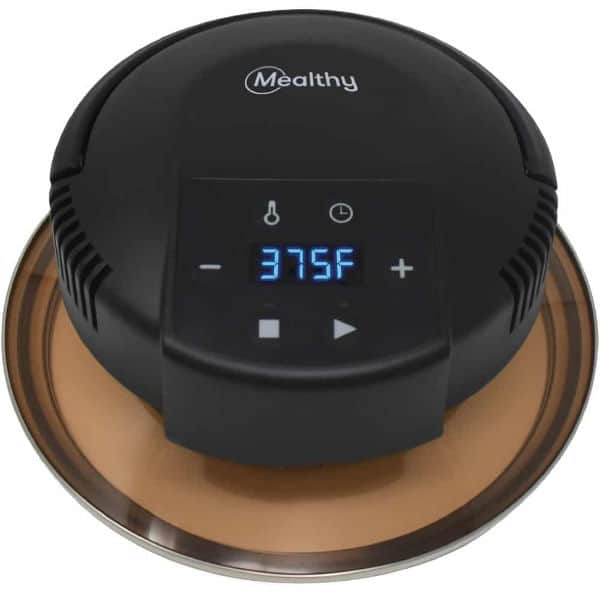 Click to Pre-Order the CrispLid Fits 6 and 8 quart IPs!