If you want to see just how much flavor you can squeeze out of a few vegetables, you need to make my Instant Pot Oil-Free Mushroom Gumbo. The veggies cook down to create an intense umami broth that's thickened with toasted oat flour to make the flavor even more complex. But don't worry it's really easy to make!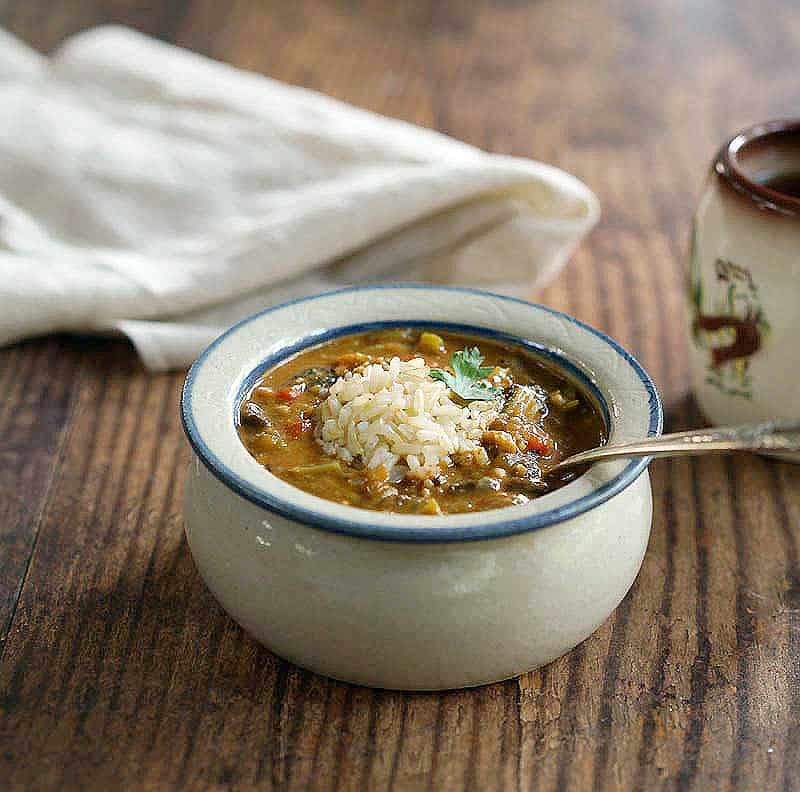 Can You Make Gumbo Vegan?
Of course you can. I'm a firm believer that anything can be made vegan. In this mushroom gumbo recipe it's the mushrooms that really up the flavor.
When the mushrooms cook down with the onions, peppers, and garlic it creates a deep, rich flavored broth that's the base of the dish.
This broth creates a stew that rivals traditional gumbo in my opinion.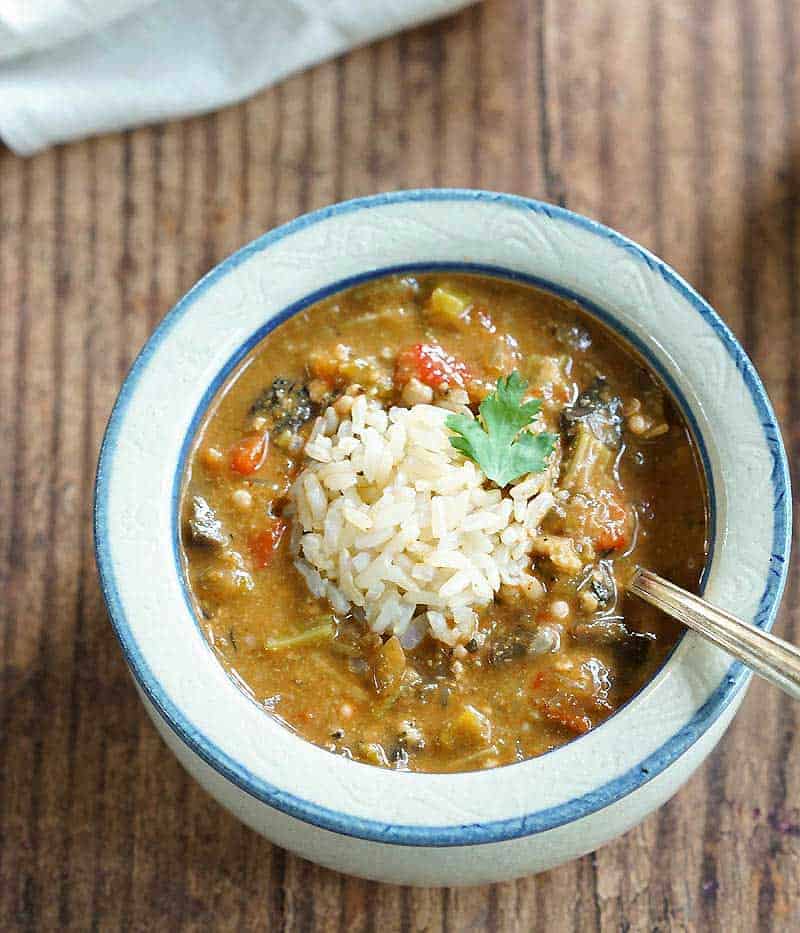 Is Gumbo Supposed to be Thick?
Gumbo, vegan or not, is a thick stew that's a hearty meal once you top with a scoop of rice. With that said different recipes can vary in thickness, but it should be thicker than a soup in my opinion.
How Do You Make an Oil-Free Roux?
Well, it's not a roux per say, but this oil-free method still adds flavor and thicken this stew.
A traditional roux is comprised of flour and oil, that's cooked slowly until it's rich and dark.
We are slowly toasting flour instead. This adds flavor. I'm using oat flour, but you could use wheat, brown rice, and other flours if you want.
How Do I Eat Vegan Gumbo?
In a bowl silly! Okay, I'll get serious. Gumbo is either served over rice or is topped with a scoop of rice.
When I eat my mushroom gumbo I stir it all together and add a little hot sauce too. Traditionally that would either be the spicy Tabasco sauce or the more vinegary Louisiana hot sauce – Texas Pete if you live in North Carolina.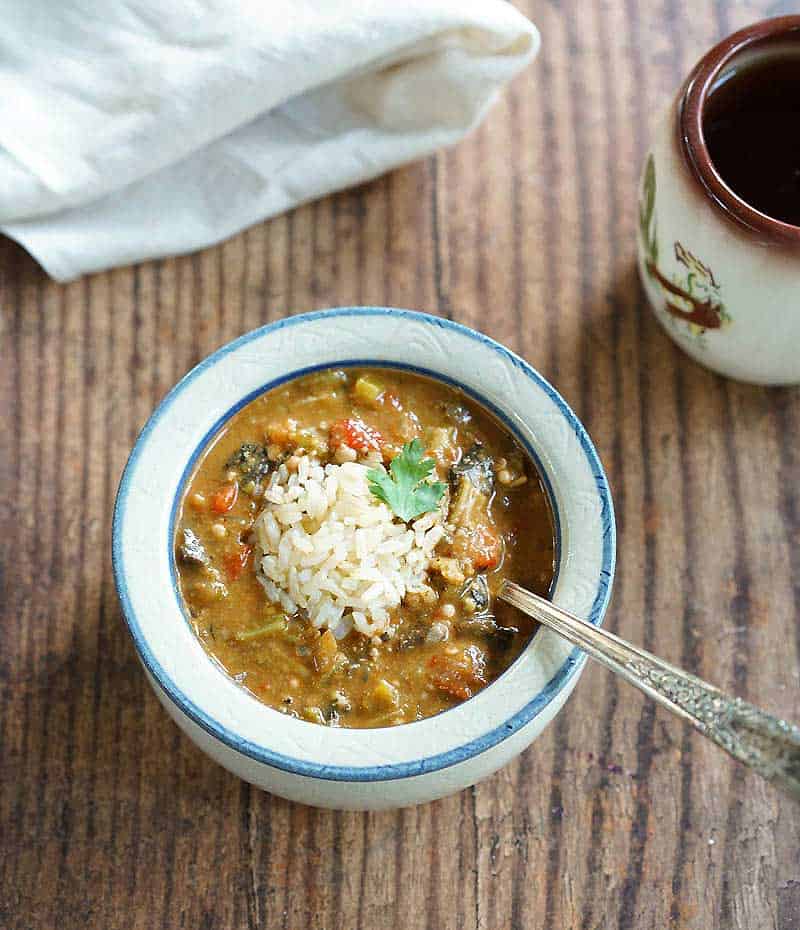 I Can't Find Fresh Okra
That's not a problem at all. You can use frozen okra instead and that's available all year round.
You may find that your frozen okra is a little less or a little more than called for in the recipe. I say throw caution to the wind and use that amount anyhow. Be a gumbo rebel!
While we get fresh okra in later summer, gumbo is the ultimate cool-weather dinner and leftovers freeze great!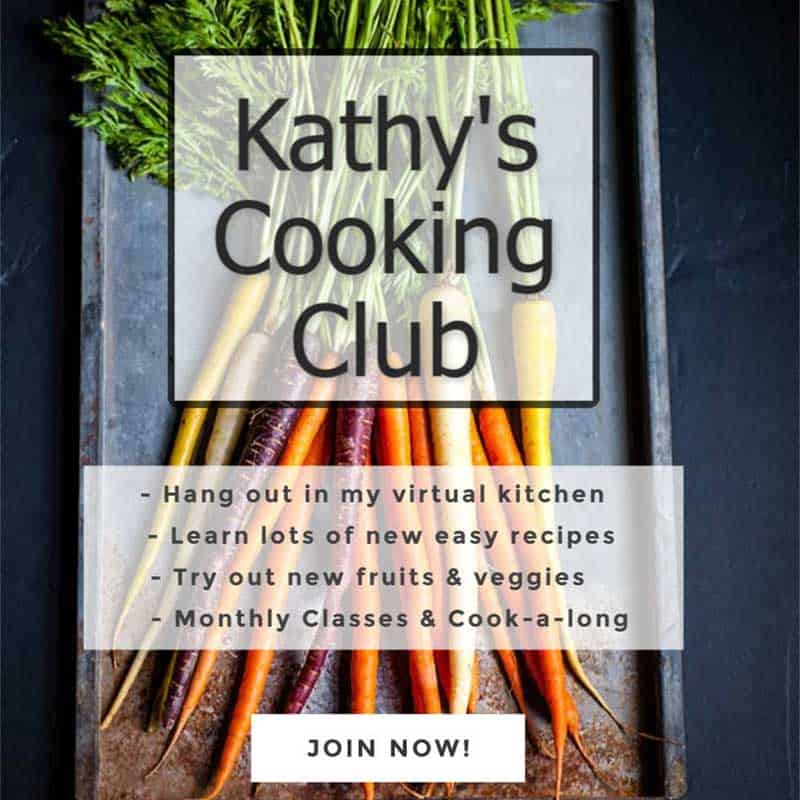 What's the Difference Between Gumbo and Jambalaya?
Gumbo is a thick stew that's topped with rice and has a roux base. In this recipe we are just using toasted flour as our roux to make this an oil-free version.
Jambalaya is a rice dish that's made with broth but ends up being more like a casserole.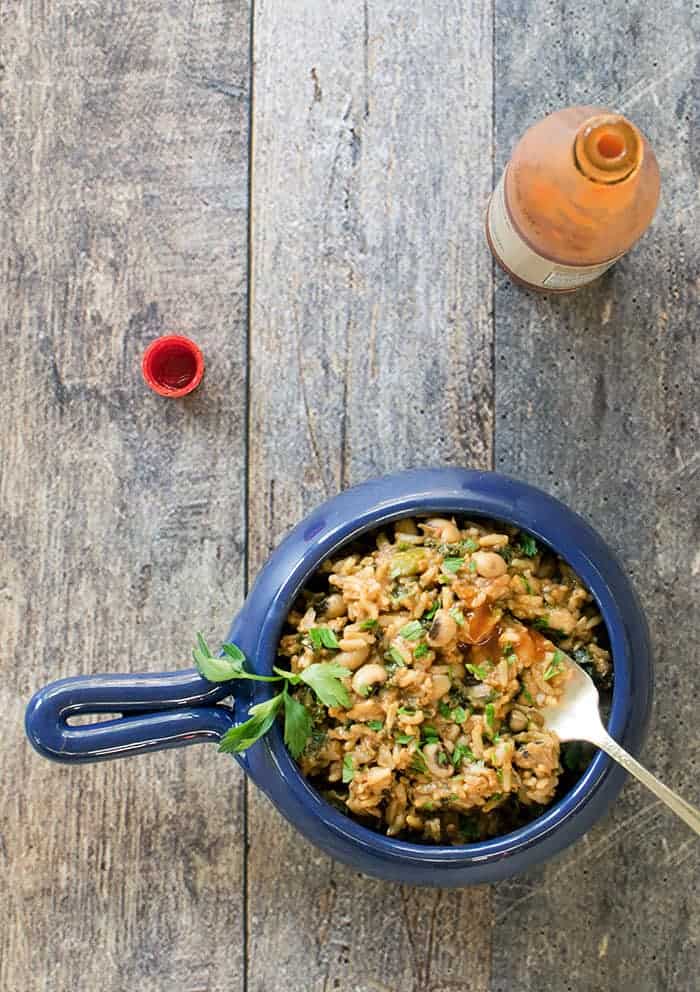 What is the Cajun and Creole Holy Trinity?
I lived in New Orleans for 12 years and food is really at the center of its culture. You can buy pre-cut trinity in every grocery.
The holy trinity is a combination of onion, bell pepper, and celery. While onion is most commonly used, shallots are great and can be subbed for onion if you have them.
What Other Ingredients Can I Add to a Vegan Mushroom Gumbo?
I like this gumbo just as written, but it is a lighter gumbo. If you're looking for something more filling try adding 1 to 2 cups of any of the following:
Crumbled tempeh
Cubed tofu
Shredded Jackfruit
Reconstituted Soy Curls
Cauliflower florets
Cooked Beans
Carrots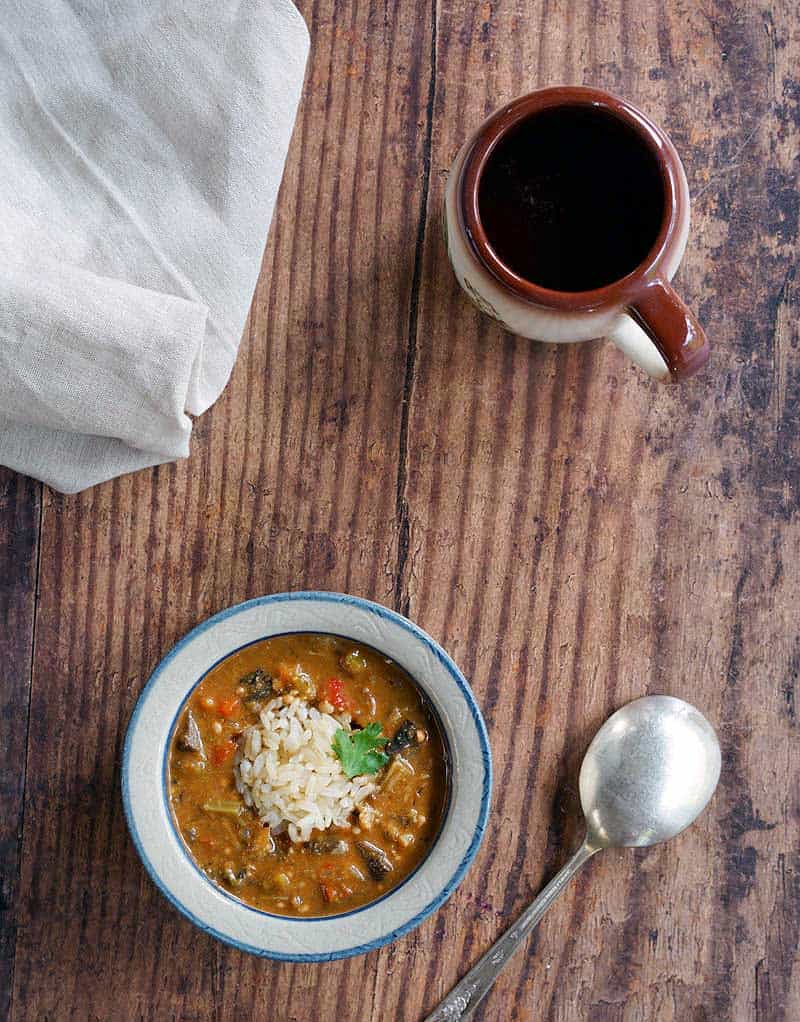 How Long Does Mushroom Gumbo Last in the Fridge?
This should last up to 1 week if all your veggies were fresh.
Can I Freeze Vegan Gumbo?
Yes you can. I suggest to freeze in single portions or enough for 1 family meals.
You can easily double this recipe to make sure you have some left over to freeze.
Serving Suggestion
Be sure to try this with steamed brown rice, but you can use any kind of cooked rice. I like to switch it up with Instant Pot Red Rice sometimes too!
More Hearty Recipes to Try