The base for this mushroom congee recipe gets most of its flavor from the mushrooms, but it's dressed up by the toppings that you choose. This is a great warming dinner and is a perfect get well-fast soup because it is gentle on your stomach.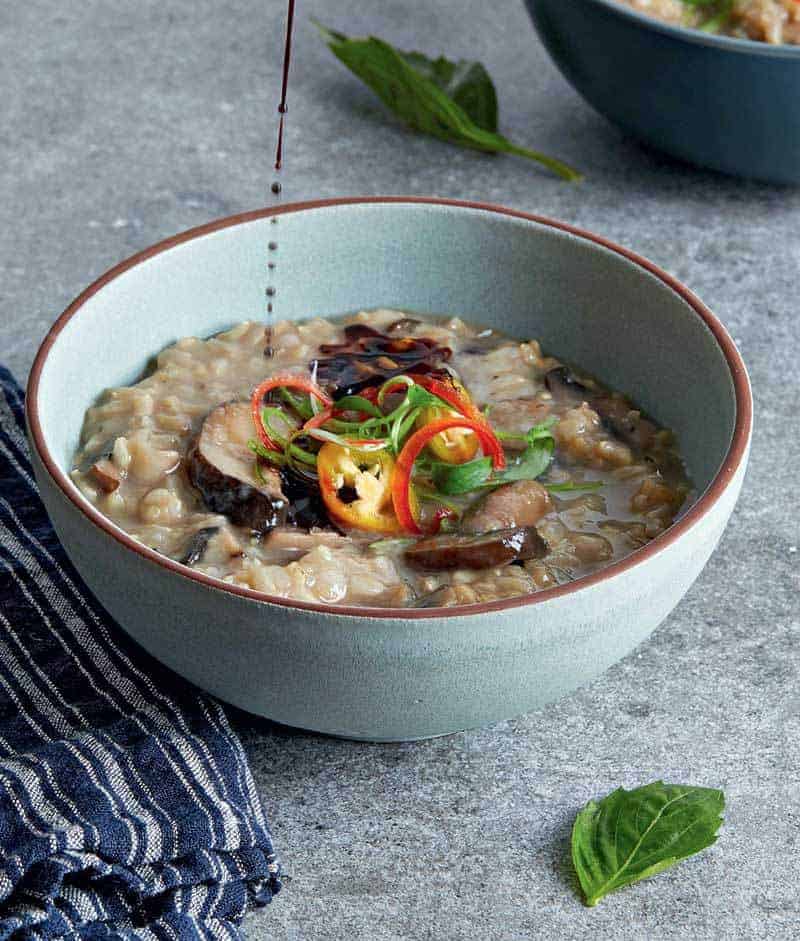 What is Congee?
Congee is a kind of Chinese rice porridge. It's made up of rice cooked up in extra liquid that breaks the rice down. It's great for breakfast or dinner, and is my go-to when my tummy isn't feeling that great.
There are variations of this dish in other cuisines too, but they are all a similar texture. They usually have a mild flavor, and you can amp it up with add ins like fresh herb, sliced hot peppers, soy sauce, and more.
Can You Slow Cook in Your Instant Pot?
You already know that there's a slow cooker button on your Instant Pot. So, of course, you can slow cook in it. However, some things are better left to the manual/pressure cooker setting.
I'm adding an article about slow cooking in your Instant Pot later this month, but the main gist is do not cook dried beans or bake on the slow cooker setting. The slow cooker recipes that will work the best will be soups and stews.
This congee recipe was created for the revised edition of The Vegan Slow Cooker, so it was created to cook slowly all day long. It's a perfect way to try out your Instant Pot slow cooker setting.
Do I Have to Slow Cook Congee? What If I Want It Soon?
You do not have to slow cook it. If you want to add everything to your Instant Pot and cook on pressure cook/manual for 30 minutes on high pressure. You can do either a natural pressure release or you can let it release naturally for 10 minutes and then carefully release the rest of the pressure manually.
What Kind of Rice Can Be Used in Congee?
My congee recipe uses brown rice and you can use long, medium, or short grain rice. Traditionally, it's made with white rice but it works just as well either way.
You can also use other grains like millet, black rice, oats, and even add in mung or aduki beans or corn. I have a recipe with many of those in The Ultimate Vegan Cookbook for Your Instant Pot.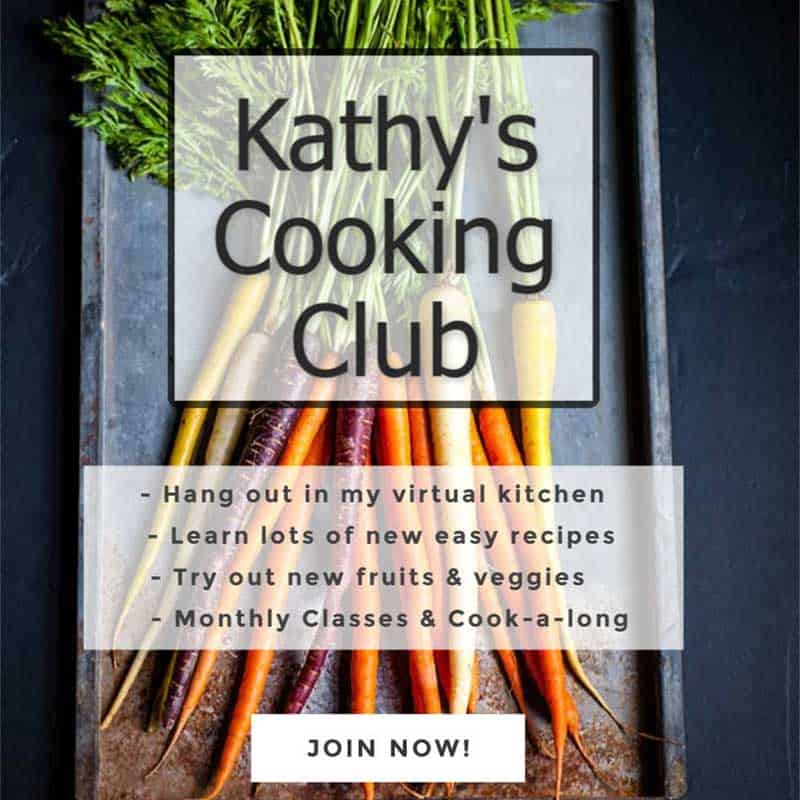 Just know that if you are having a stomach flu or other digestion and your Doctor suggests that you eat white rice for awhile you can switch it out.
What Is the Water to Rice Ratio for Congee?
It really is about 8 cups of liquid to 1 cup of rice. So you can tell right now this is not the fluffy rice of your childhood, but creates a texture much closer to oatmeal made with rolled oats.
Can You Freeze Congee?
You can freeze it! In fact, I'd recommend keep a few servings in the freezer in case you catch a cold or come down with a virus. It will hit the spot and you won't have to expend extra energy making it.
More Recipes to Try