This Vegan Instant Pot Teff Vegetable Soup is gluten-free, soy-free, and has no oil added. It gets protein from teff, the world's smallest grain! Another bonus is you probably have everything in your pantry and freezer right now.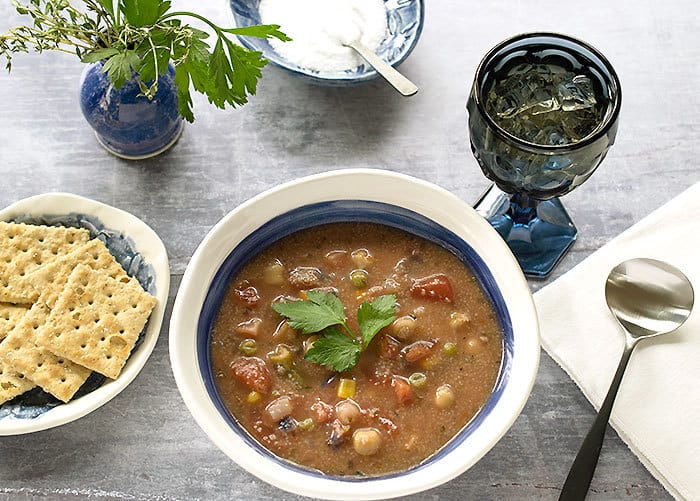 Instant Pot Vegetable Soup for the Win!
I love cooking in my electric pressure cooker all year, but there's something awesome about a big bowl of brothy vegetables. Add in some teff and it's even hardier.
What is Teff?
Teff is a tiny grain that's about the size of a poppy seed. It's naturally gluten-free and comes in red, white, or brown colors so you can coordinate them to your dish.
If you've eaten Ethiopian food, you had the sourdough flatbread called injera. That bread is made from teff flour.
What Can I Substitute for Teff?
I usually switch out millet or quinoa if I'm out of teff. I would sub the grains out 1:1 ratio with the same amount of liquid.

More Recipes to Try