Instant Pot Vegan Tortilla Soup with Jackfruit is one of my favorite vegan soup recipes. Make a batch for dinner tonight & maybe you'll even have some leftover for lunch!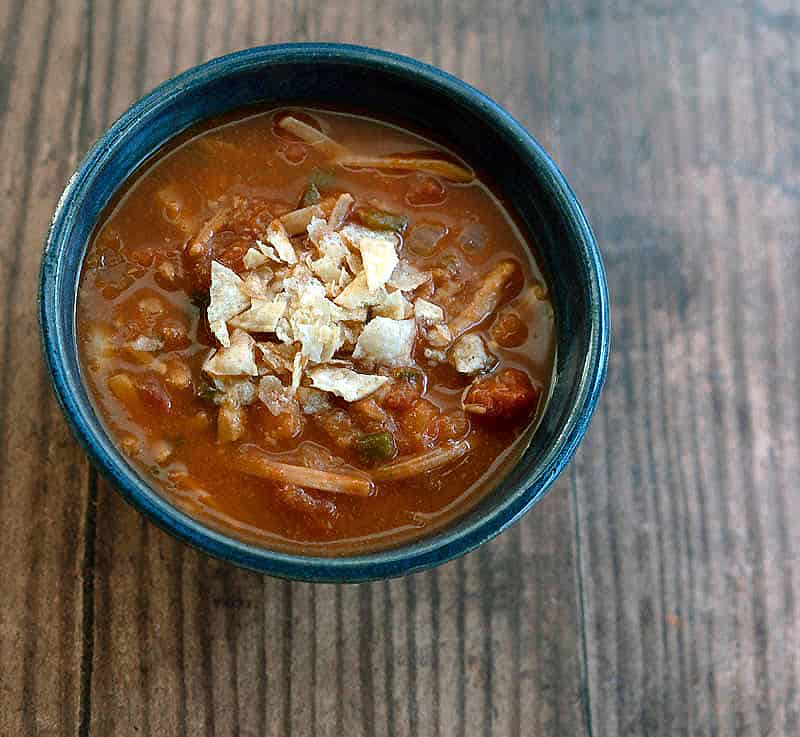 How Do You Make Vegan Tortilla Soup?
Tortilla soup is basically a tomato broth based soup that's flavored with dried chilies that's studded with veggies. It usually has meat, but that's easily switched out for a vegan main ingredient.
Just like any other soup you'll end up veganizing, you will add in something extra in place of the meat. In this case we're using jackfruit that's gives you the texture and look of the traditionally used chicken.
I even have a whole post about Instant Pot Jackfruit Recipes with tons of information on the miracle fruit if you want to learn more.
Adding in some nutritional yeast gives great unami to the broth. You could use a vegan "chickeny" broth or bouillon to get the same result.
If you aren't a fan of jackfruit try using chopped mushrooms, black beans, or even shredded soy curls instead.
Why Not Use the Instant Pot Soup Setting?
Many of the buttons on your Instant Pot are just timed settings that use the pressure cook/manual cooking method. Personally, I'd rather control everything myself by using the pressure cook/manual button itself.
If you use the soup button it cooks on high pressure and you can adjust the time for 20, 30, or 40 minutes. So by not using it we can cook our soup for 10 minutes on high pressure.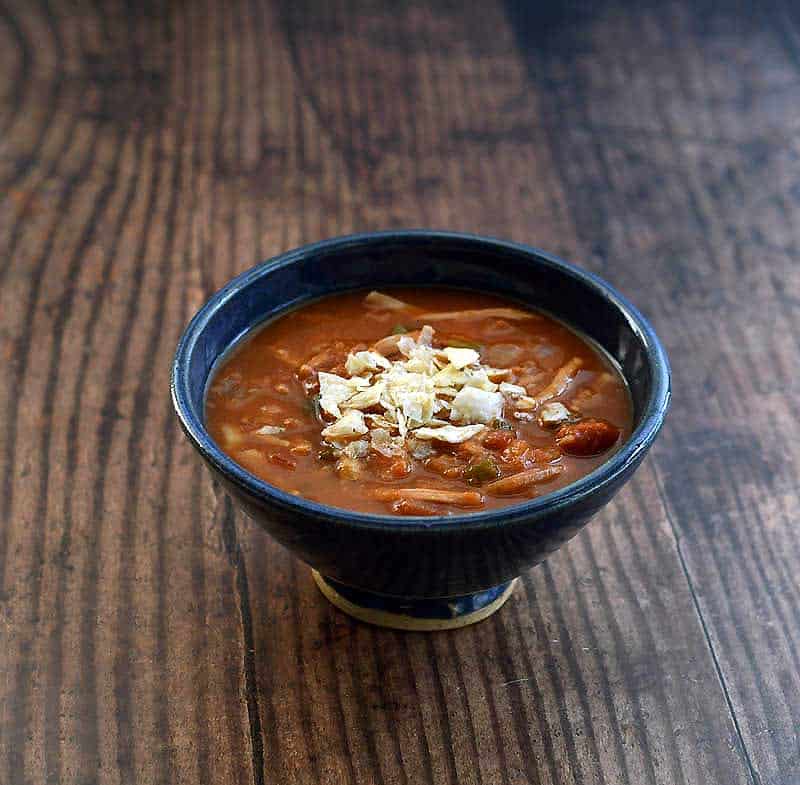 How Do I Make Oil-Free Tortilla Strips?
I know many of you are on oil-free diets and even the commercial baked tortilla chips have some oil sprayed on them. You can make your own baked tortilla strips or chips in your oven or air fryer.
Just cut them to the size you want and remember that the small and thinner they are the quicker they will cook. So, check them often.
Preheat your oven to 350 place the cut tortilla pieces on a baking sheet covered with parchment paper. Check every 3 to 5 minutes until done. They will crisp up a little more as they cool.
What Are Some Tasty Garnishes for Vegan Tortilla Soup?
For this post I wanted to show you the soup without all the frills, but you can dress it up.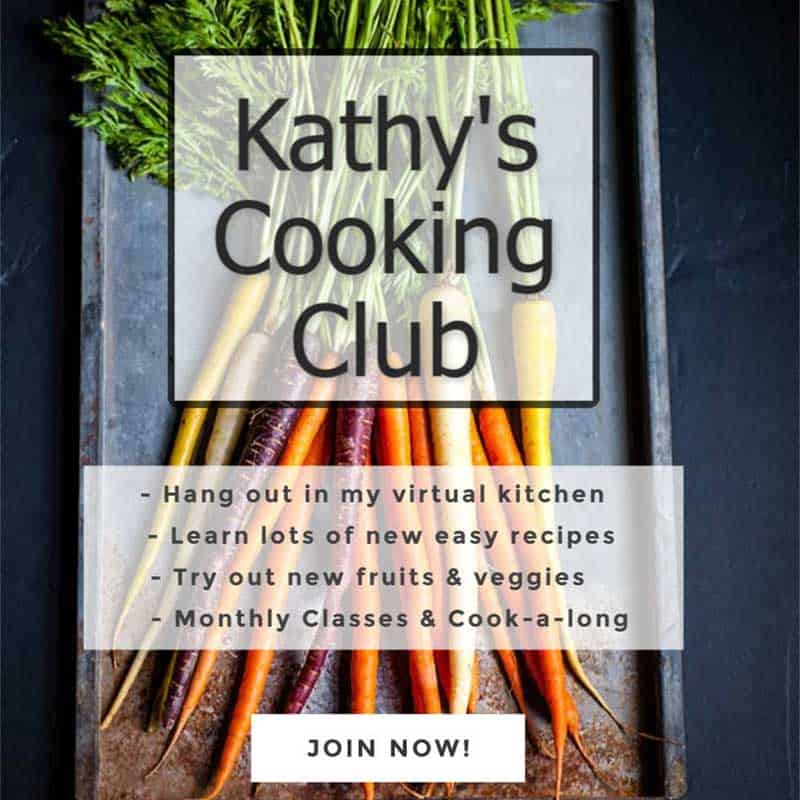 I recommend adding some chopped avocado, fresh cilantro, and cashew cream in bowl on the table so each person can dress up the soup the way they like.
If you want to turn this soup into the main part of the meal you could add in a can of rinse and drained black beans and/or a cup or two of corn kernels.
More Recipes to Try