I love corn soup recipes anytime of the year, but corn chowder holds a special place in my heart once the weather gets cold. You can make my Easy Instant Pot Corn Chowder in a jiffy. It's healthy, filling, and comes together with just a little effort. Plus the cooking time is hands off, so you can enjoy a little down time before dinner!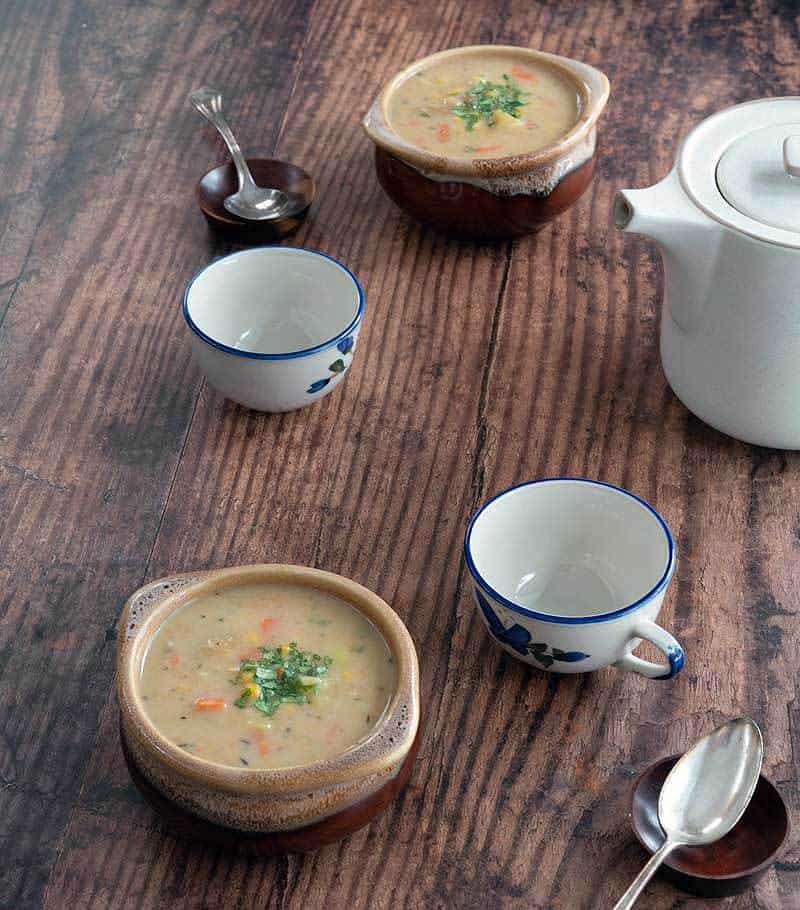 What Do We Want? Soup. When Do We Want It? All Winter!
As you can see I have strong feelings about soup. It's taken me a few years to get Cheryl to see soup as a whole meal, but I've finally won her over.
If you're having trouble getting your family on board for soup dinners, my Instant Pot Corn Chowder is a great place to start. The potatoes make it filling, the carrots dot it with orange, and the corn – well, everyone loves vegan corn soup, right?
Serve with a nice green salad and some leftover homemade bread that you lightly toast. Those both turn a simple soup into a nice sit down dinner.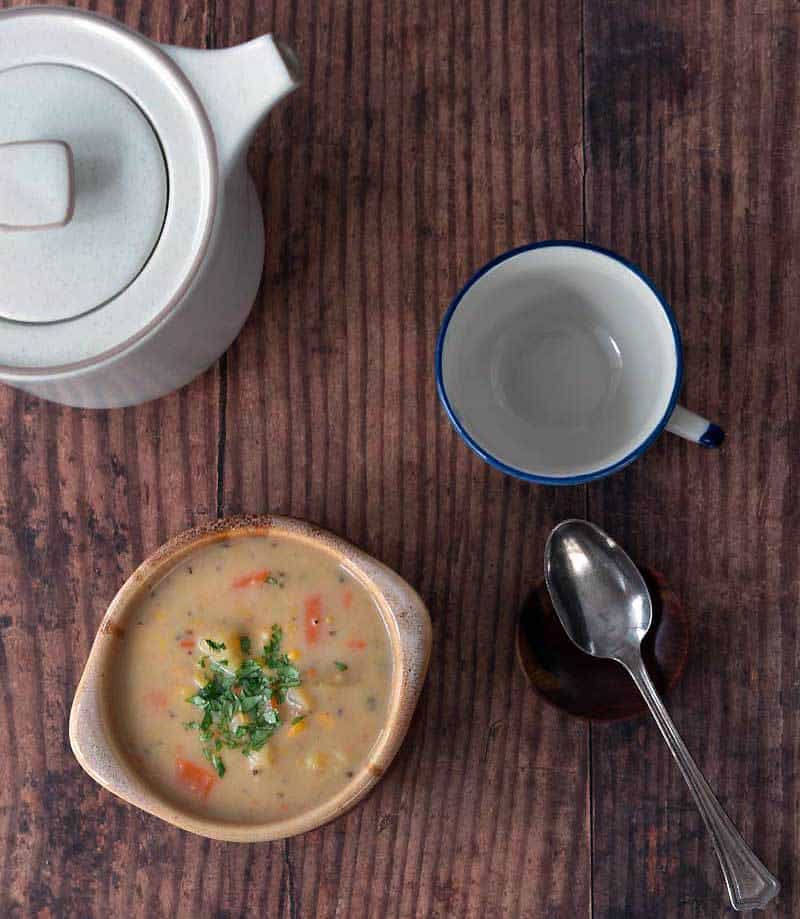 Can You Use Fresh Corn In Place of Frozen Corn in Corn Chowder?
You can indeed. In the early fall when you get fresh corn, just cut the kernels off the cob and substitute it for the frozen corn that's called for in the recipe.
In fact you can freeze any leftover fresh corn you have to use in the middle of winter. But there's no shame in using frozen corn either. I know I use it.
Turn Your Instant Pot into an Air Fryer!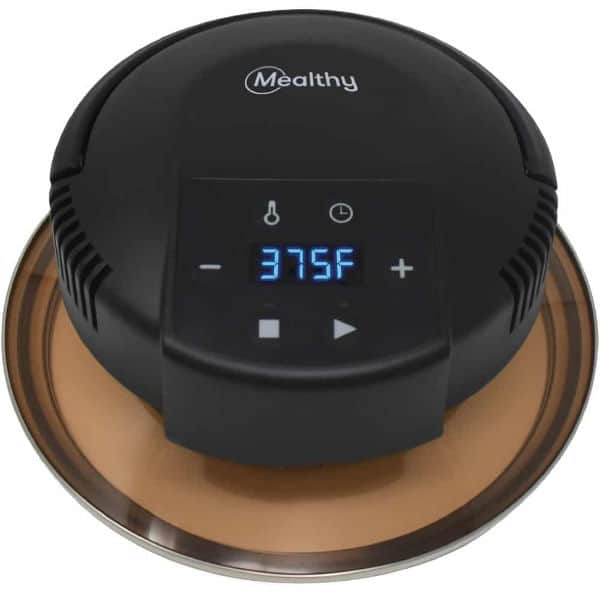 Click to Pre-Order the CrispLid Fits 6 and 8 quart IPs!