Dirty rice is usually not vegan, but my Vegan Instant Pot Mushroom Dirty Rice uses mushrooms in place of the meat. They add umami and meld well with the vegetables. It's a great side dish with your favorite beans!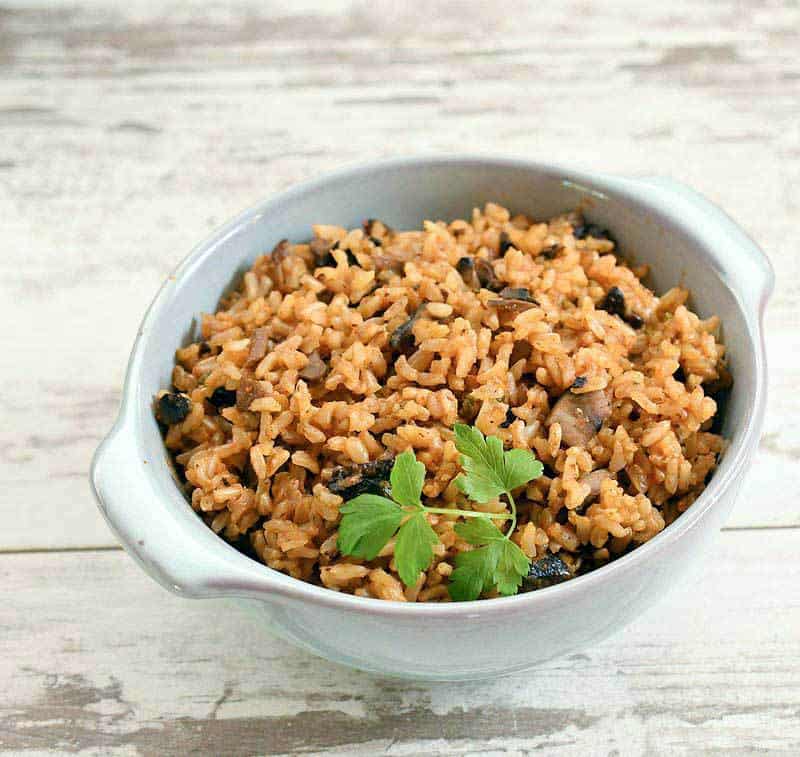 What is Dirty Rice?
Dirty rice is a traditional Creole dish. It usually has chopped meat in it which makes the rice look "dirty" and that's where the name comes from.
In my recipe we replace the meat with chopped mushrooms. Dirty rice always has spices and some minced veggies too.
What Goes Great with Dirty Rice?
You could grill or air fry some tofu, tempeh, or sweet potato slices after you dip into some Cajun seasoning blend. Or use the method I use to batter cauliflower and bake it to a golden crisp for my cauliflower po boys.
Red beans is another idea and here's a slow cooker recipe and a stove-top version. Keep an eye on this blog for an Instant Pot version coming soon.
If you have two Instant Pots you can make some IP Heirloom Beans to eat with your dirty rice. Really, any beans are a good fit.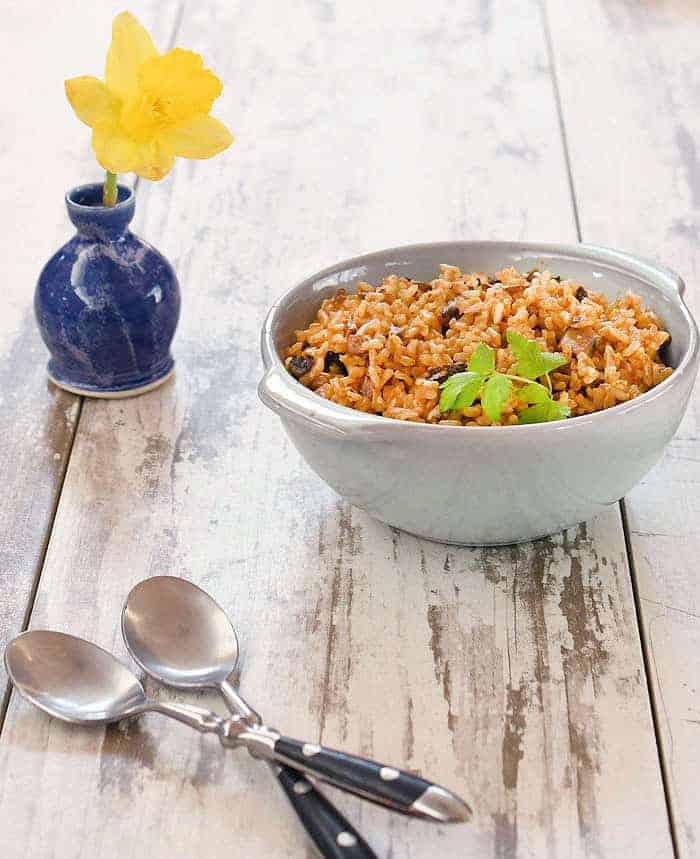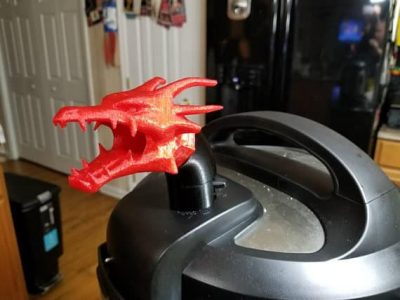 More Recipes to Try