Dirty rice is usually not vegan, but my Instant Pot Vegan Dirty Rice uses mushrooms in place of the meat.
They add umami and meld well with the vegetables. It's a great side dish with your favorite beans!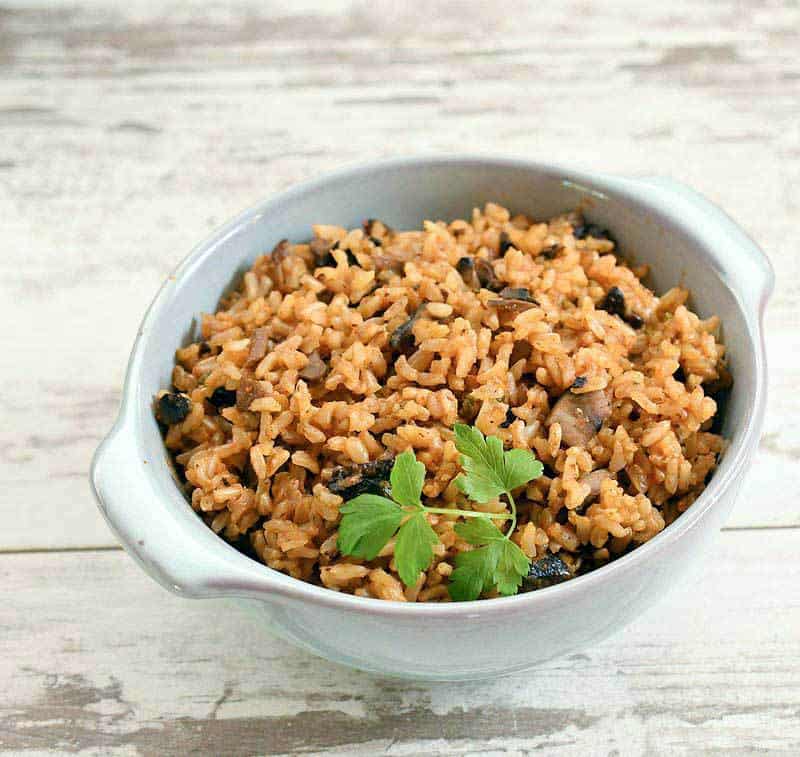 What is Vegan Dirty Rice?
Dirty rice is a traditional Creole dish. It usually has chopped meat in it which makes the rice look "dirty" and that's where the name comes from.
In my recipe, we replace the meat with chopped mushrooms to make it a vegan dish. Dirty rice always has spices and some minced veggies too.
Why Make Instant Pot Dirty Rice?
Rice and Instant Pots are a match made in heaven. I used to be addicted to my rice cooker until I got my first electric pressure cooker.
It made great rice and it wasn't long after I bought a second Instant Pot to go with my first!
Now I cook a stew in one and rice or quinoa in the other. I love to cook larger batches of rice and save the leftovers for fried rice another night.
What Do You Eat with Vegetarian Dirty Rice?
You could grill or air fry some tofu, tempeh, or sweet potato slices after you dip into some Cajun seasoning blend.
Or use the method I use to batter cauliflower and bake it to a golden crisp for my cauliflower po boys.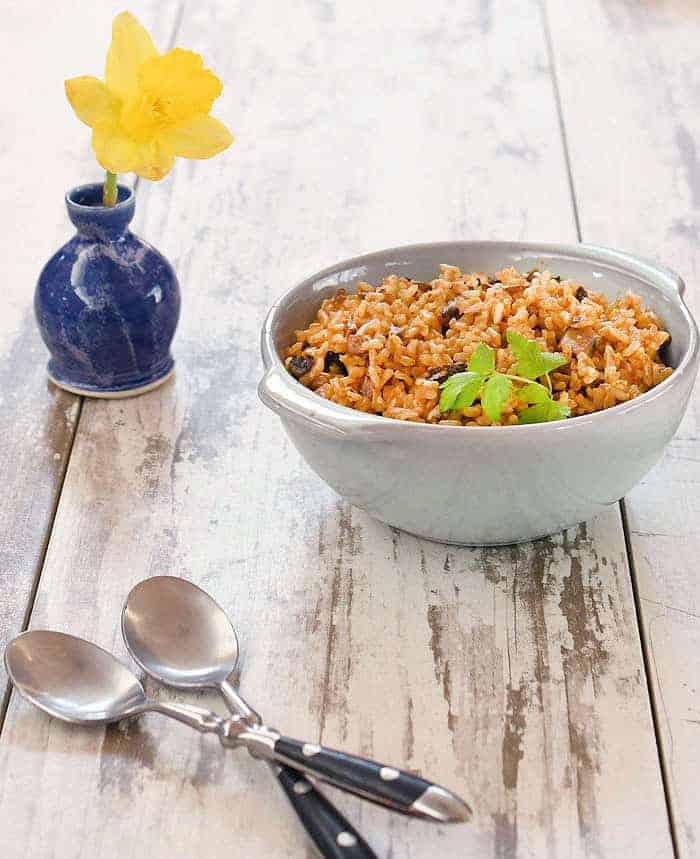 Red beans are another perfect pairing and here's a slow cooker recipe and a stove-top version. Keep an eye on this blog for an Instant Pot version coming soon.
If you have two Instant Pots you can make my Instant Pot Heirloom Beans or these Creamy Black Eyed Peas to eat with your dirty rice.
Can You Freeze Pressure Cooker Dirty Rice?
You sure can cook a double batch and freeze it for later.
I recommend either using a freezer-safe resealable plastic bag or in a glass container that's freezer-safe.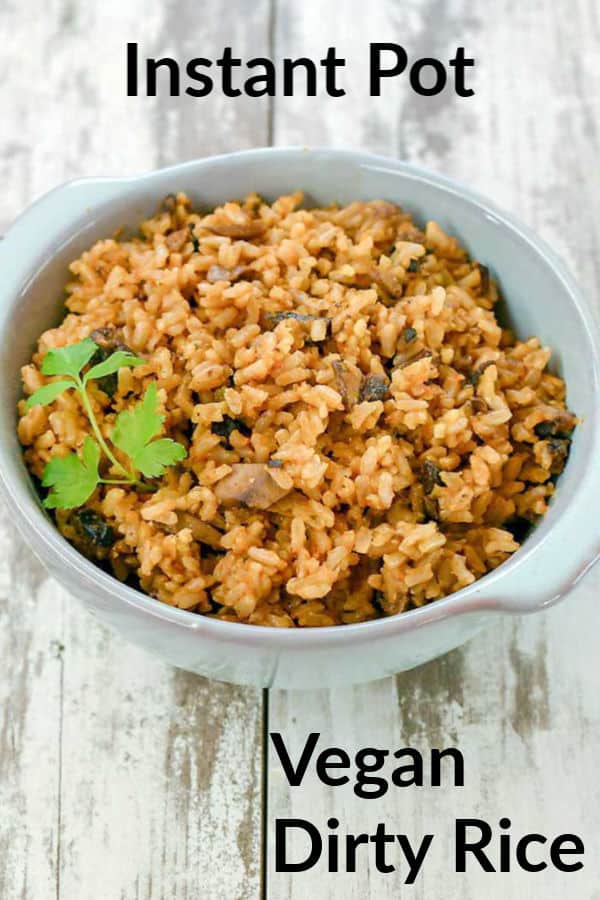 How Do You Reheat It?
If it's straight from the fridge I add a bit of water no matter if I'm heating it up in the microwave or on the stove. It dries out the longer it's stored in the fridge.
You'll heat up the frozen rice halfway and then check to see if it needs any extra liquid. The older it is, the more likely you'll have to add water.
Can I Use Other Kinds of Rice?
Be sure to try this with traditional brown rice, but you can use any kind of rice that takes about the same amount of time to cook.
I like to switch it up with Instant Pot Red Rice, pink rice, or even black forbidden rice!