I like to switch my grains up and lately Instant Pot Red Rice has been in my weekly batch cooking. It's a whole grain rice, has a nutty flavor, and is perfect under stews and curries.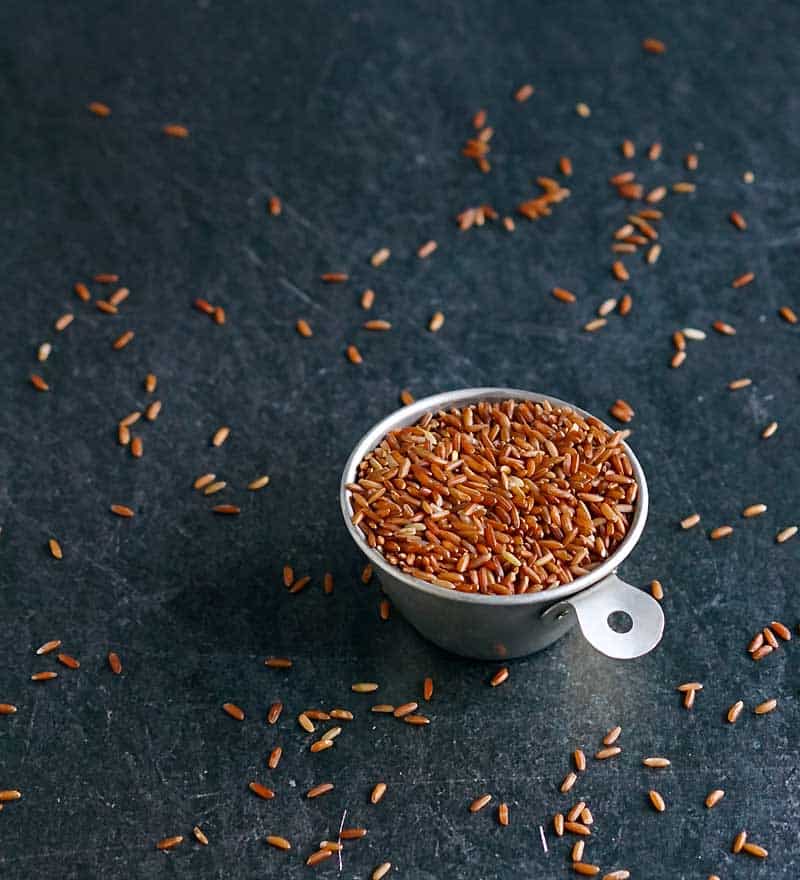 What Is Red Rice?
Red rice is a variety of rice that still has the bran on it, like brown rice. It has a slightly nutty flavor and has a pleasant chewy texture.
What Kind of Dishes Are Good with Red Rice?
I use cooked red rice any place that I would cooked brown rice. You can see in the photos of the Thai Style Eggplant Mushroom Stew w/ Tofu that I used it for that.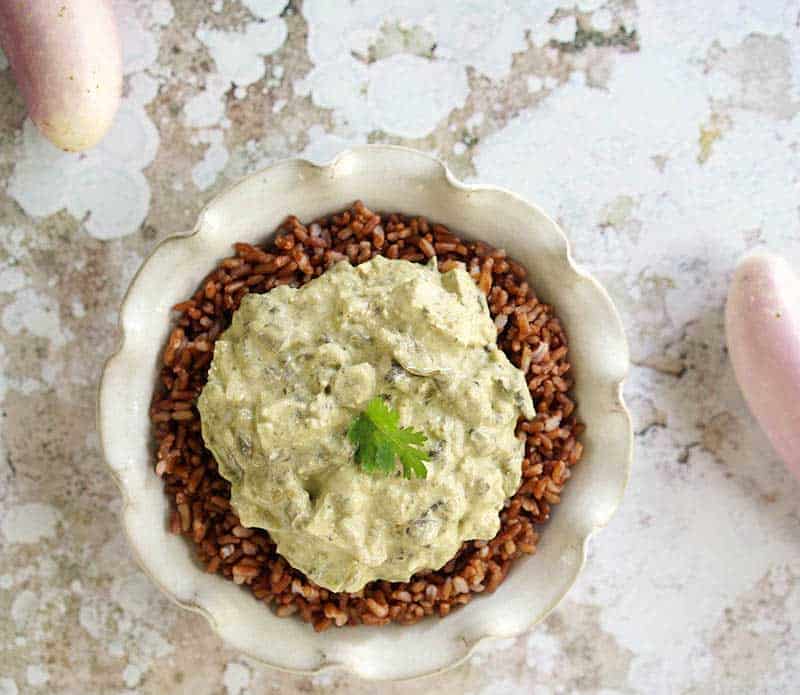 You could also use it in place of brown rice in many dishes, like my Vegan Instant Pot Mushroom Dirty Rice.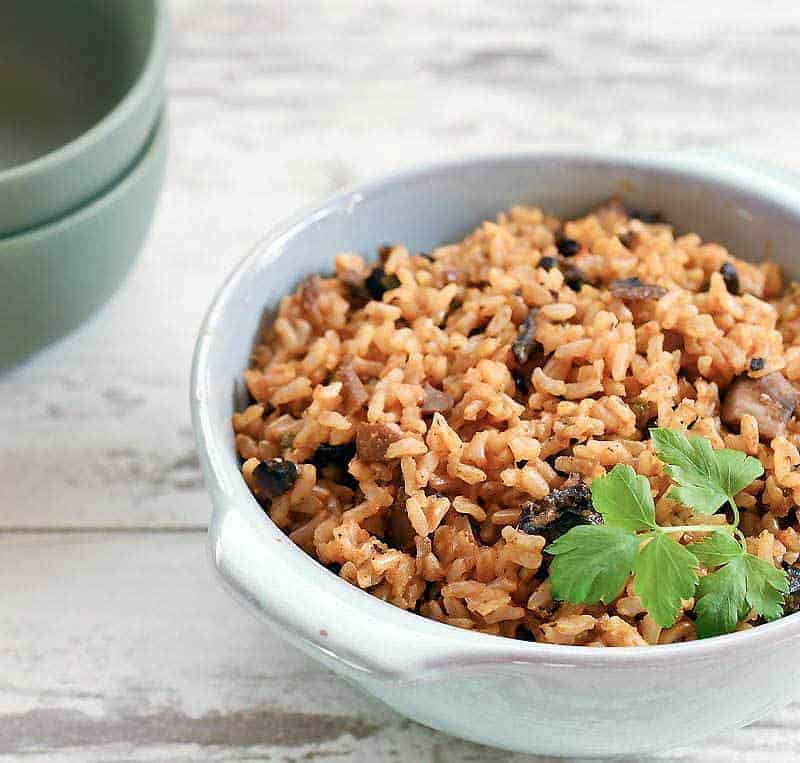 It would also be great served in my Instant Pot Oil-Free Mushroom Gumbo.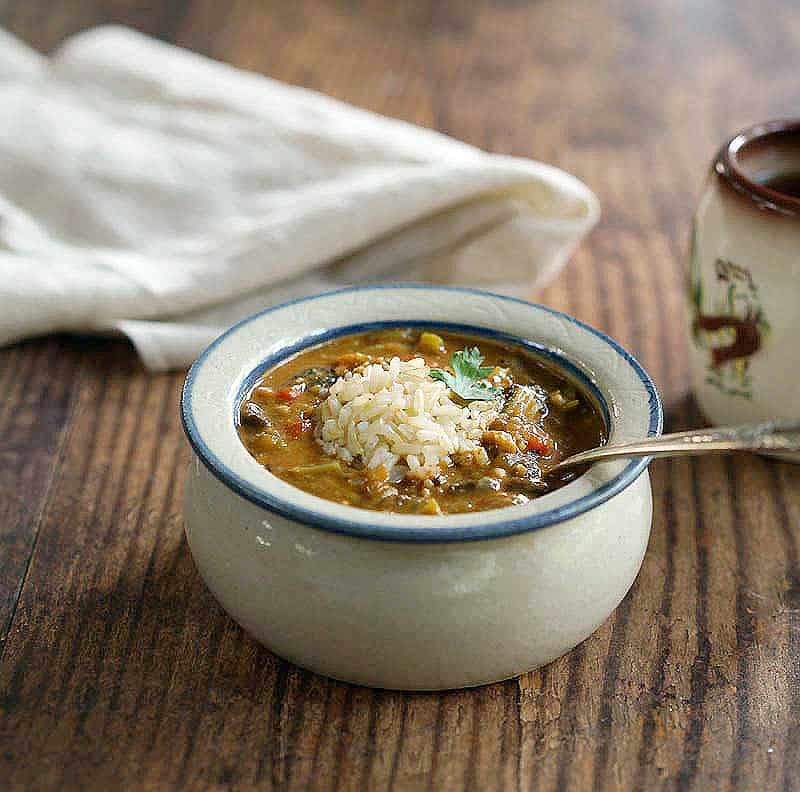 For breakfast this morning I served a simple tofu scramble over it with a little sautéed garlic and it was delicious.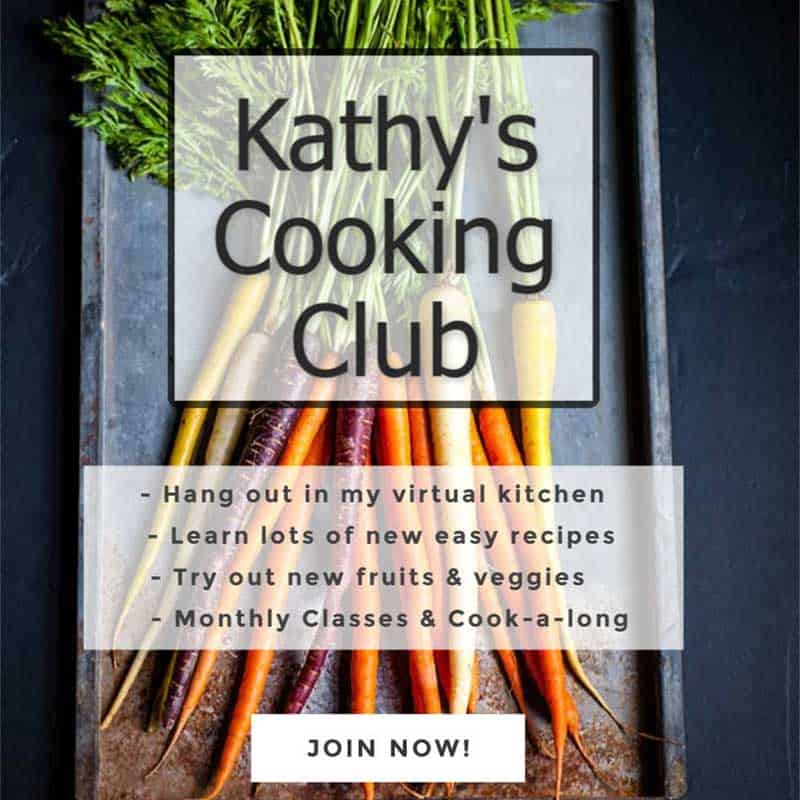 Where Can I Buy Red Rice?
Many health food stores that have bulk sections have the most affordable red rice, but you can also find it packaged in the grain section on the shelves.

Amazon has red rice that you can order in case you can't find it where you live.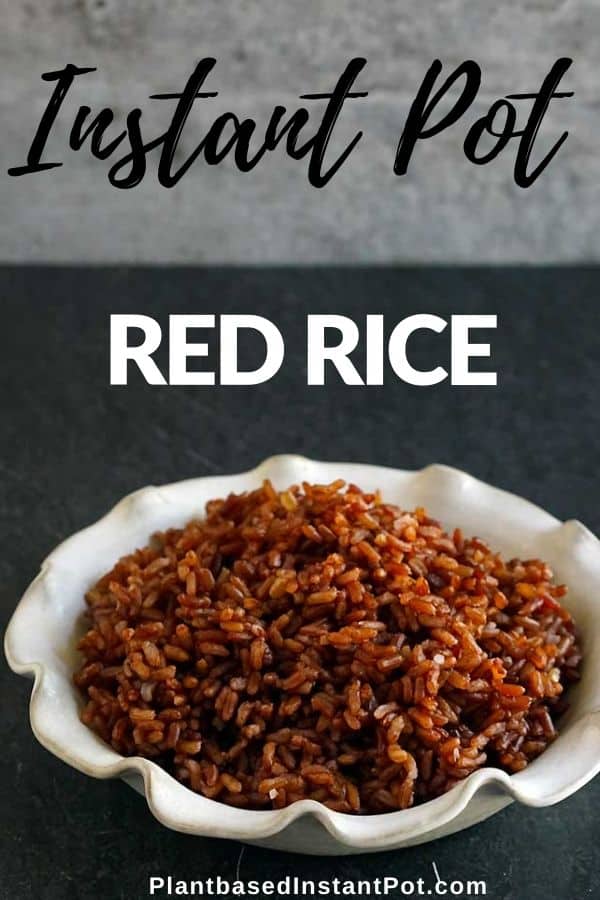 What Are the Benefits of Red Rice?
The color of the rice comes from anthocyanin. It also adds extra antioxidants to the red rice.
Red rice has almost 10 times more antioxidants than brown rice.
Red rice also contains selenium, which is said to help protect against infections.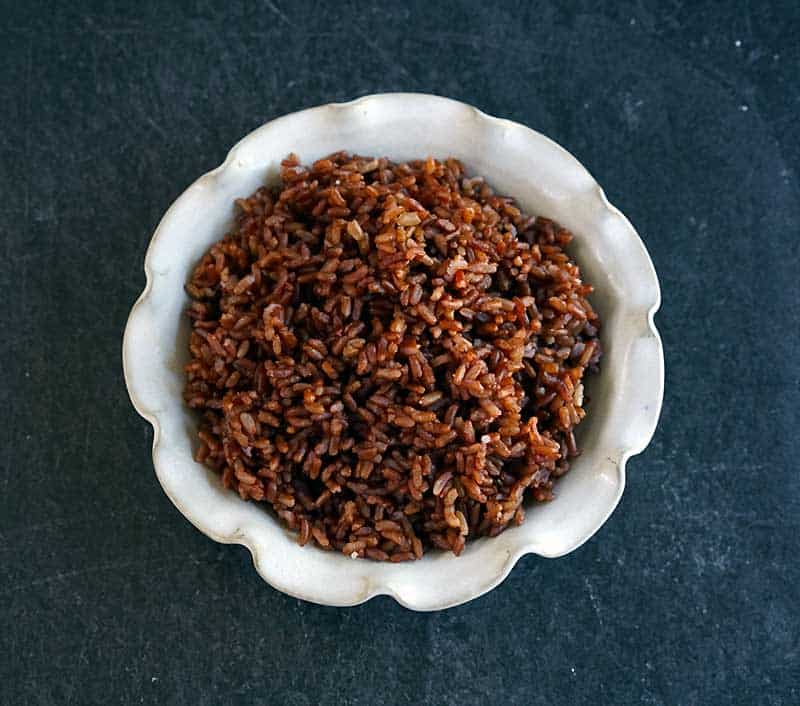 Is Red Rice Healthier than Brown Rice?
They are both healthy and good for you. Brown rice is usually less expensive than red rice, so that can be a plus.
Red rice has almost 10 times more antioxidants than brown rice. But brown rice is also a good source of iron and zinc.
I'd say they are both great to incorporate in your meals as much as possible.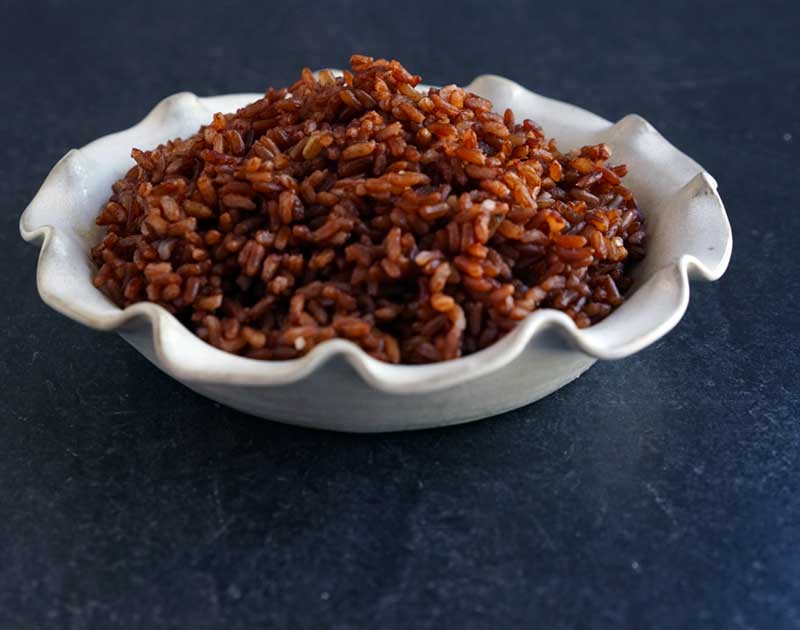 How to Make Red Rice In Your Instant Pot
It's just as simple as making brown rice. Add the rice and water to your electric pressure cooker and cook on high pressure for 20 minutes.
I use a ratio of 1 1/4 cup water per cup rice that I use.
The most important thing to remember when cooking rice in your Instant Pot is to cook whole grain rice on the manual or pressure cooking setting.
The rice pre-set button is meant for white rice only! Read more about Instant Pot buttons in this post, Learn the Most Used Instant Pot Buttons.