I love having soup for dinner. It's easy to make even after a tiring day. My Vegan Instant Pot Split Pea Soup is an inexpensive meal that you can make with simple ingredients you have in your pantry. It's made heartier with some nave beans and sweet potatoes.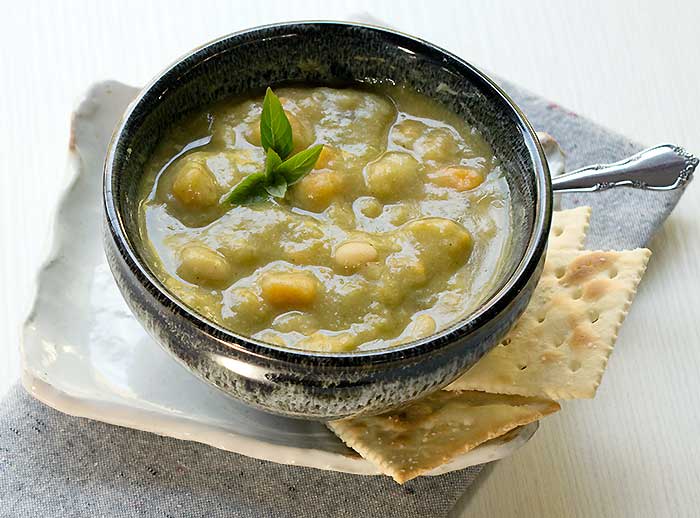 Soup Is the Perfect Cool-Weather Meal
When I think about autumn, I see myself in a cozy sweater eating a big bowl of soup with a hunk of homemade bread.
Split peas are already in your pantry, plus chances are you have some navy beans and sweet potatoes too.
You can use each ingredient in its own soup, but make sure to throw in this Vegan Instant Pot Split Pea Soup with Sweet Potatoes and Navy Beans every once in awhile too.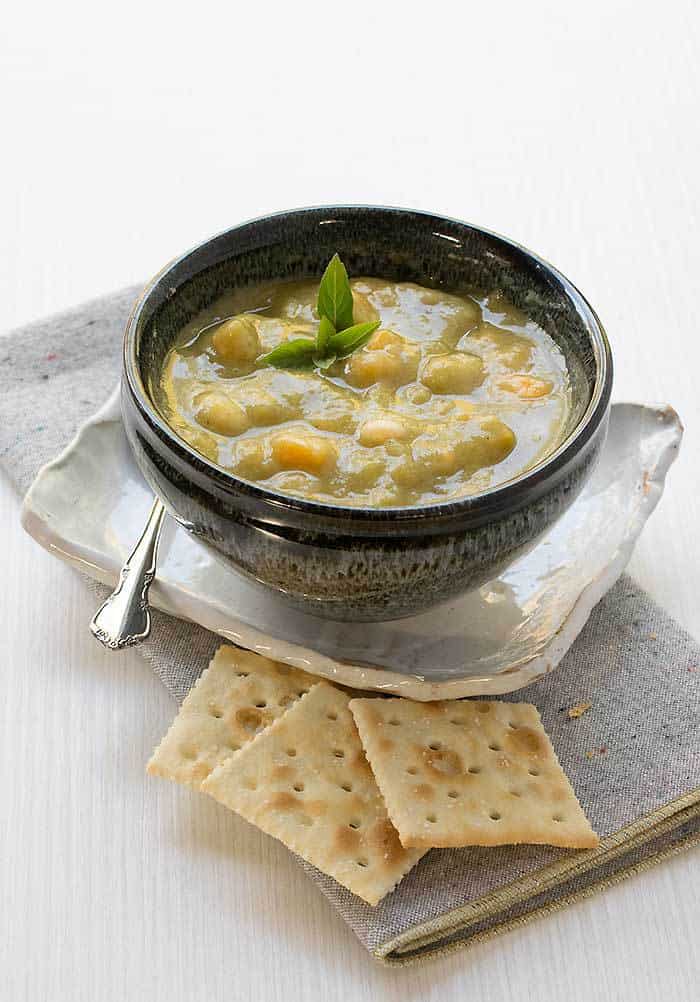 Can I Use Great Northern Beans Instead of Navy Beans?
You can use other white beans in place of the navy beans called for in the recipe. You will need to increase the cooking time by at least 5 minutes.
In most recipes with beans if they aren't cooked you just put the lid on and cook again. Since this soup gets extra thick once the split peas cook, you won't be able to bring the soup back up to pressure a second time.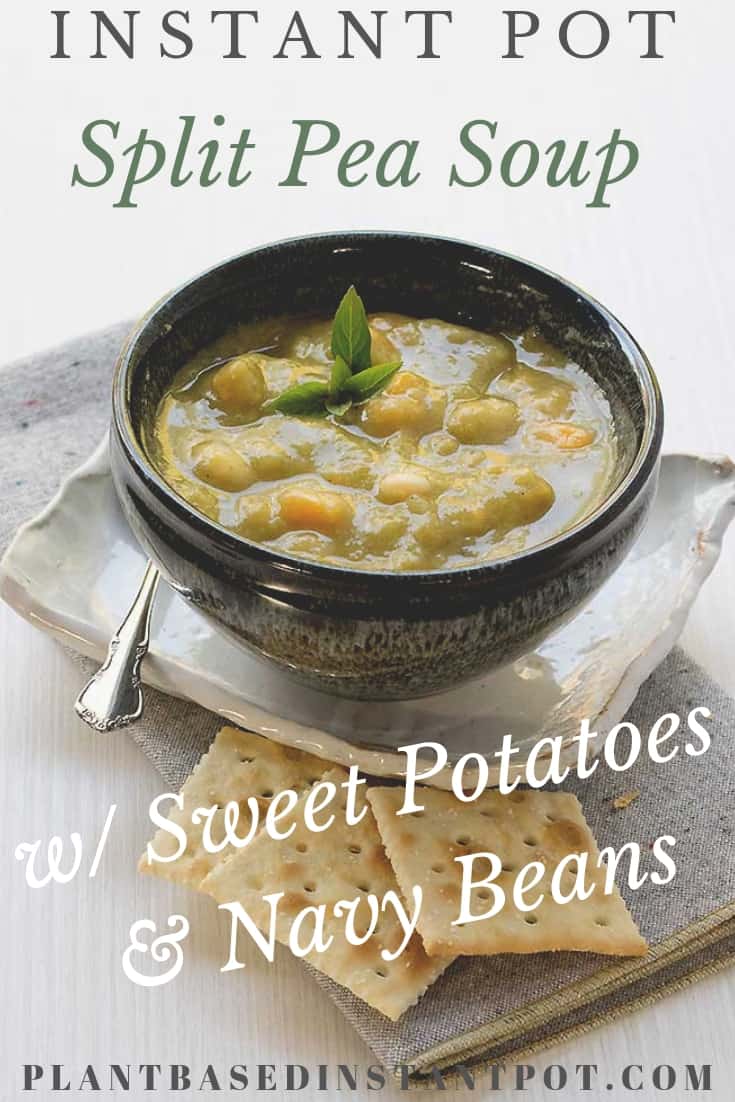 But don't fret, you can still cook it a second time if you need to. If you are trying a new bean and it's not soft enough after the pressure cook, just turn to saute, add more water if needed, and cook with a pot lid on it until the beans are soft.
More Recipes to Try