I love a thick hearty chili and I bet you do too. My Instant Pot caballero bean and soy curl chili is different from the traditional version and is closer to a vegan white chili. If you can't get a hold of the seasonal heirloom caballero beans, use any dry white bean that you have in your pantry. I got mine in a past box of Rancho Gordo's bean club. Get on the waiting list if you can, it's fun to get cool heirloom beans 4 times a year.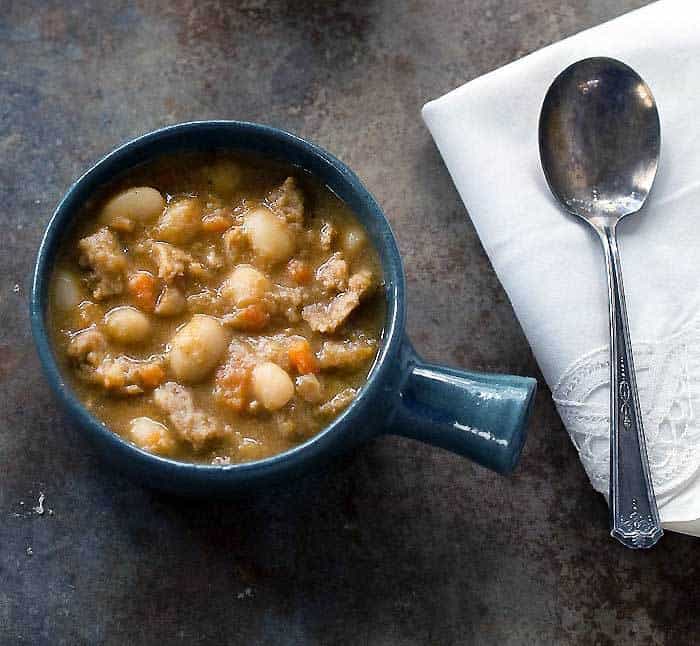 What's a Caballero Bean?
Caballero beans are a fancy heirloom varietal that you can get some times at Rancho Gordo. It's a big fleshy bean that's super creamy.
I like using heirloom beans because the textures and flavors are really amazing. They do cost more, but you can always use less inexpensive beans in their place.
What Beans Could I Use Instead?
Any white bean will work well, as long as you soak them before hand. My least favorite for this recipe would be navy beans but they will work too. Try cannellini beans first. I like them because they are larger and have a nice bite. Honestly, you could use kidney beans in a pinch!
What Are Soy Curls?
Soy curls are non-gmo soybeans that are cooked, smashed, then dried. They are not all over the country, so many of you will have to order them on Amazon like I do.
If you live in the pacific northwest, you may find them, because the company is based there.
What Do Soy Curls Taste Like?
By themselves they taste pretty bland. That's why I often use a sauce on them.
You can always reconstitute them with vegetable broth to add flavor too.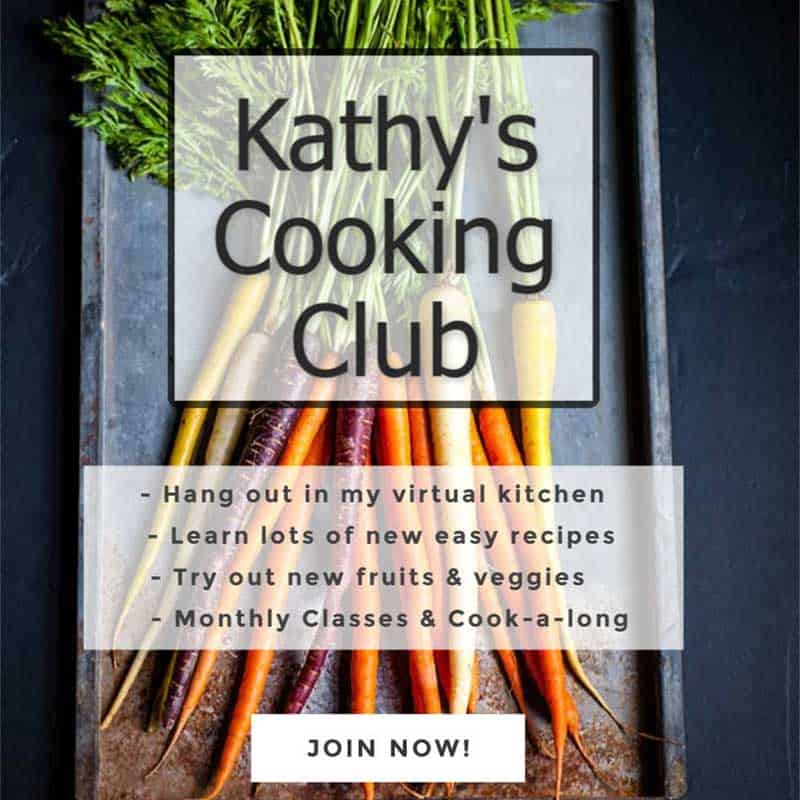 Recipe Variations
Leave out the soy curls and double the beans
Use seitan, or vegan crumbles in place of the soy curls
No carrots? Try sweet potatoes or butternut squash
Use vegetable broth instead of water
More Recipes to Try