This delicious experiment began at a friend's house last weekend. This Thai Style Eggplant Mushroom Stew w/ Tofu is the best way to feed eggplant to picky eaters! Plus it's creamy from the coconut milk and has tons of flavor.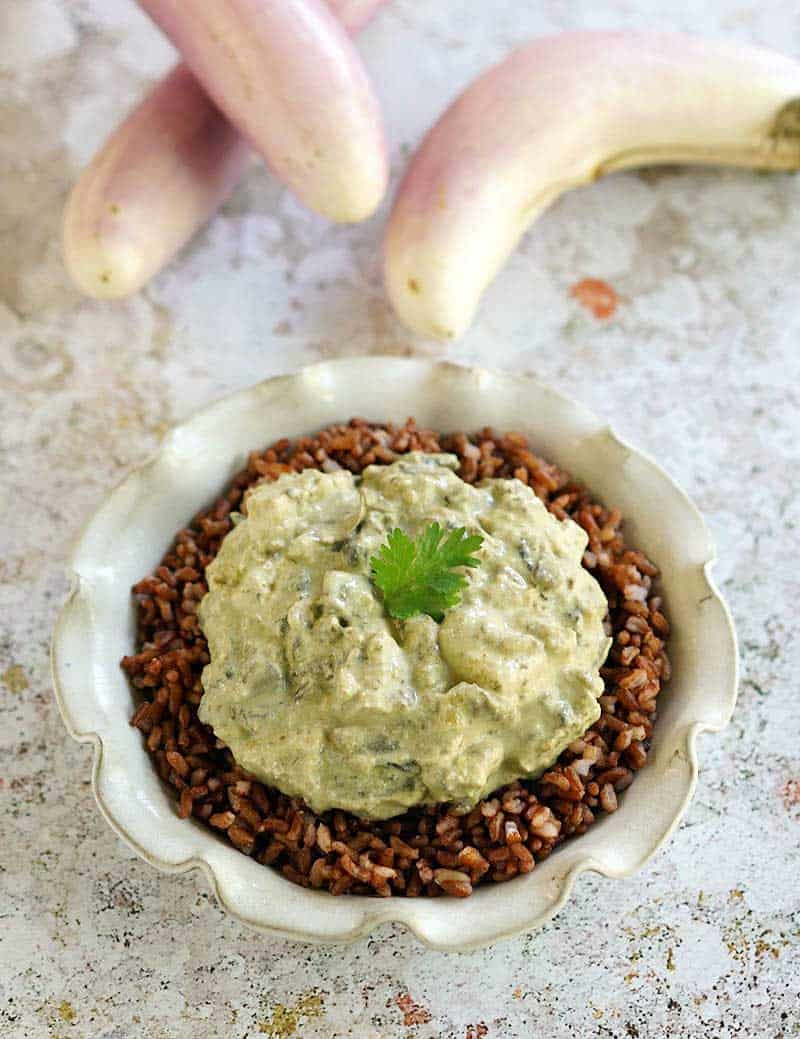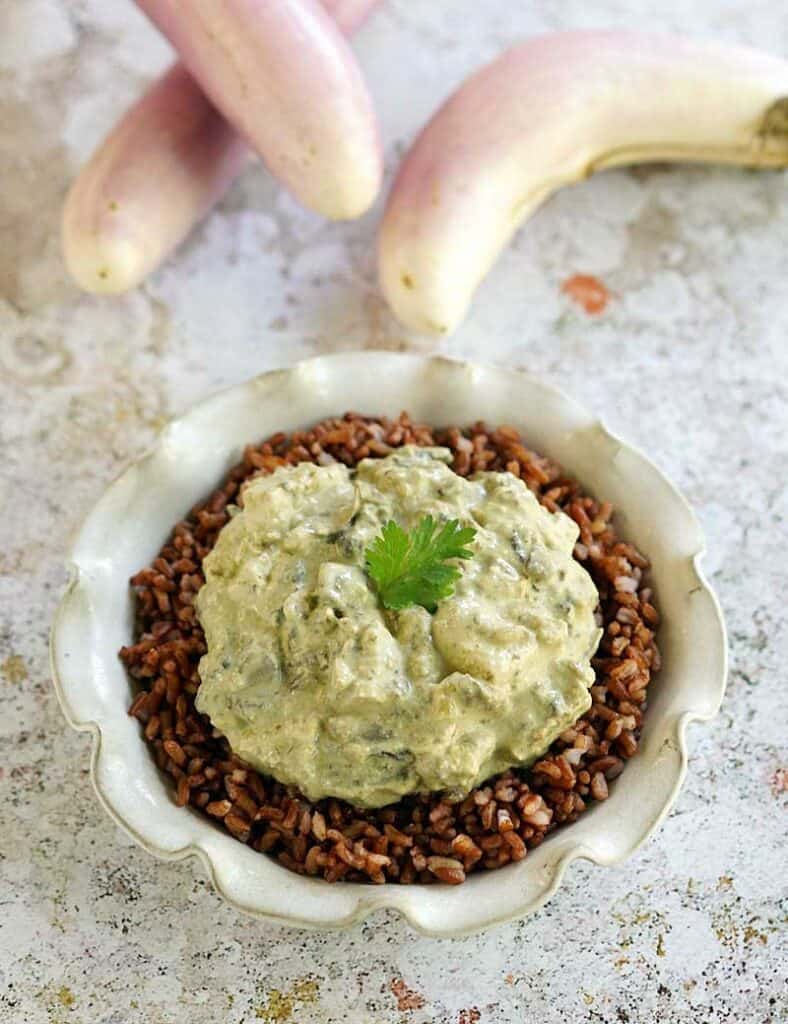 Are You an Eggplant Lover or an Eggplant Hater?
I'm picky about eggplant, but I really do enjoy it when it's cooked properly.
To me undercooked eggplant is the worst! It's tough, bitter, and just all around unpleasant.
But once it's cooked through it gets a milder flavor and has an almost creamy texture. In this Eggplant Mushroom Stew w/ Tofu it cooked down until it is creamy.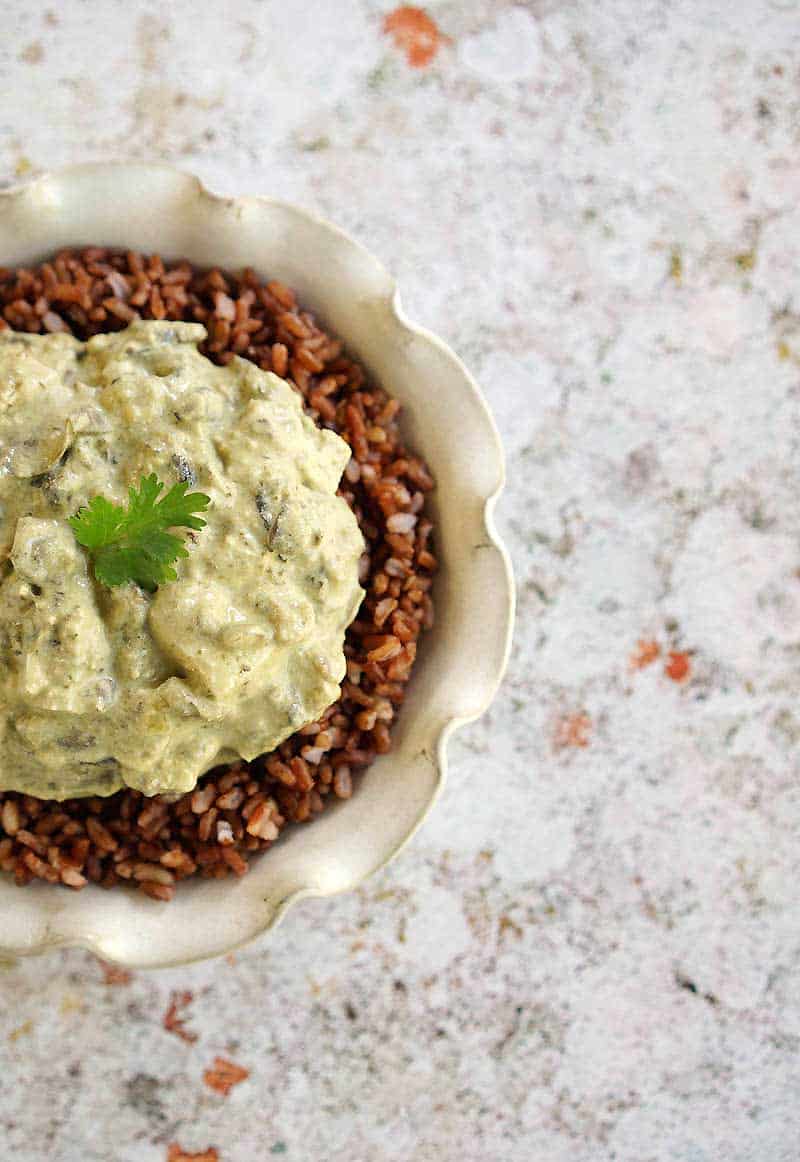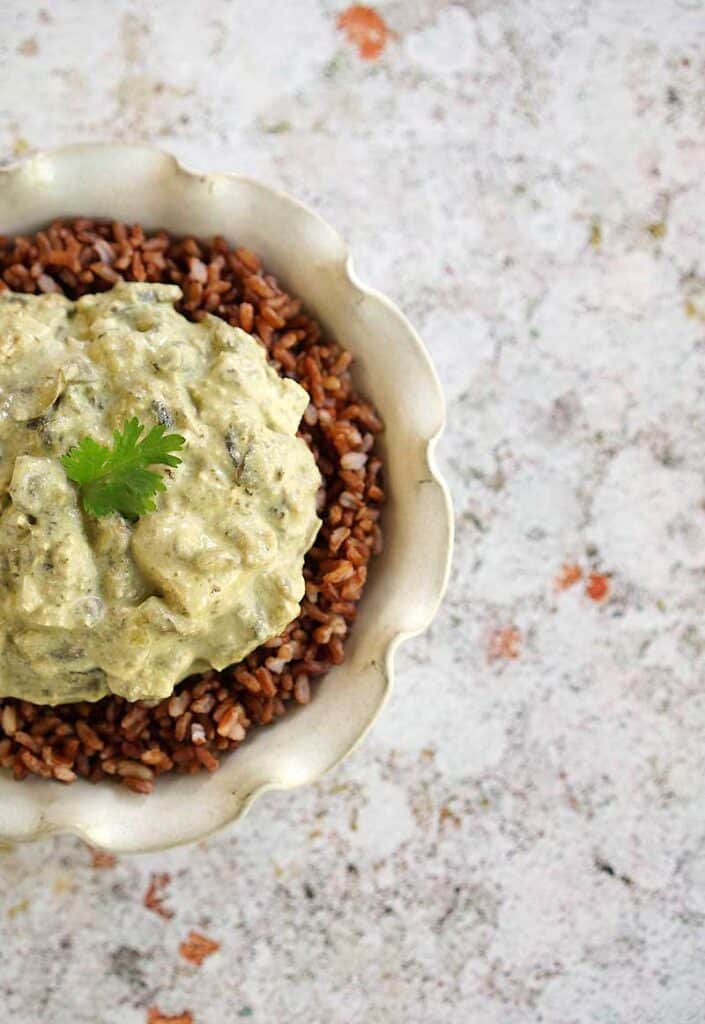 How Can I Get My Picky Eater to Eat This?
I didn't tell Cheryl there was any eggplant at all in this. The first time she saw us add the eggplant but she didn't think there was any in this.
She ate seconds so I feel pretty good about saying your picky eater will eat it too.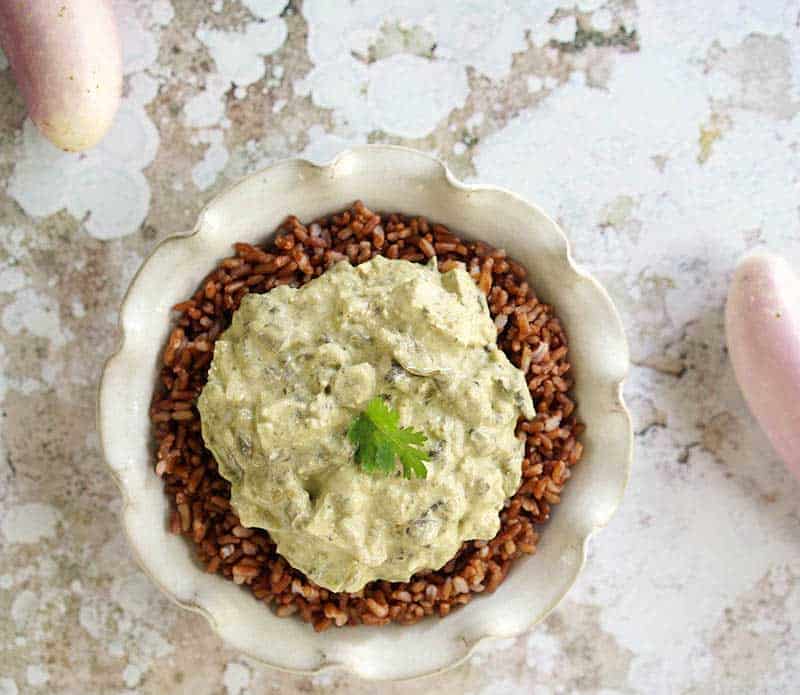 Why Is This Thai-Style?
When I was making this I didn't have access to really any of the traditional seasonings.
We had eggplant, mushrooms, coconut milk and fresh ginger. I thought that was a good start. There was no cilantro but my friend has a garden and we tried something called she called Mexican cilantro. It was a little spicy and worked ok, but real cilantro fit much better.
In the first version I used some lemon zest to mimic lemongrass. It was good but once I had real cilantro I felt like I didn't need that anymore.
So this is creamy and delicious like a Thai curry, but is missing some of the traditional ingredients.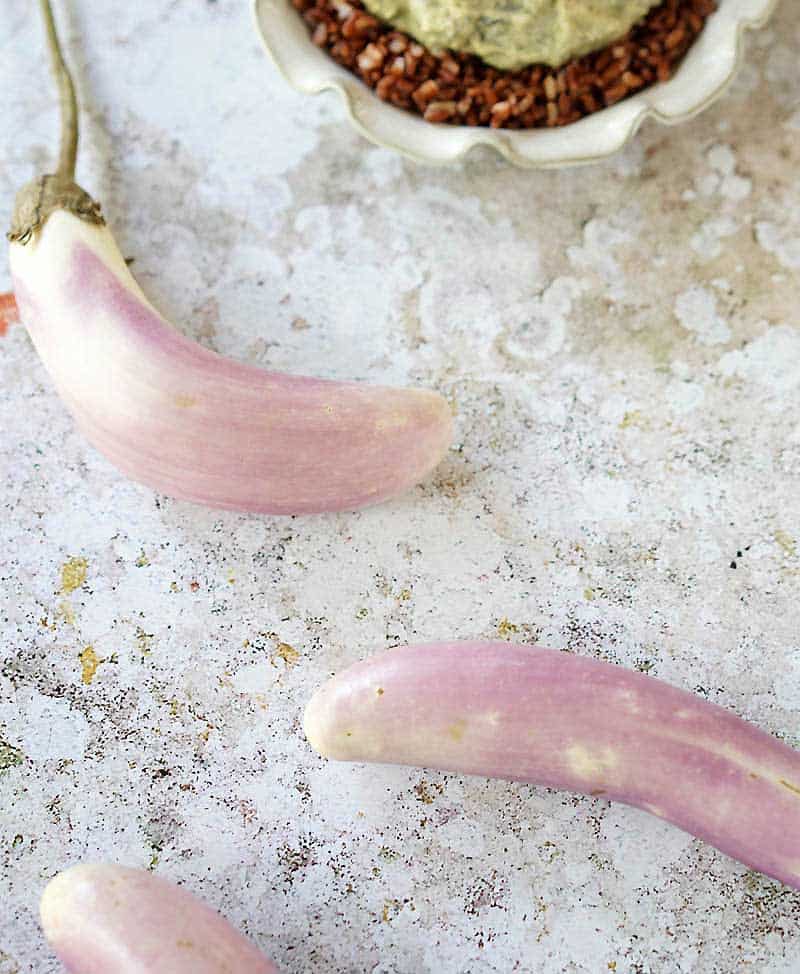 What Did You Serve This On?
It's red rice which is a whole grain rice just like brown rice. Check out my recipe for Instant Pot Red Rice to get all the details.
This would be delicious over rice noodles as well.