Beans are the perfect food. They're inexpensive, easy to make, and you can transform them with just a few herbs or spices.
I add dried ancho chiles and a little smoked paprika to these Instant Pot refried beans to make them special.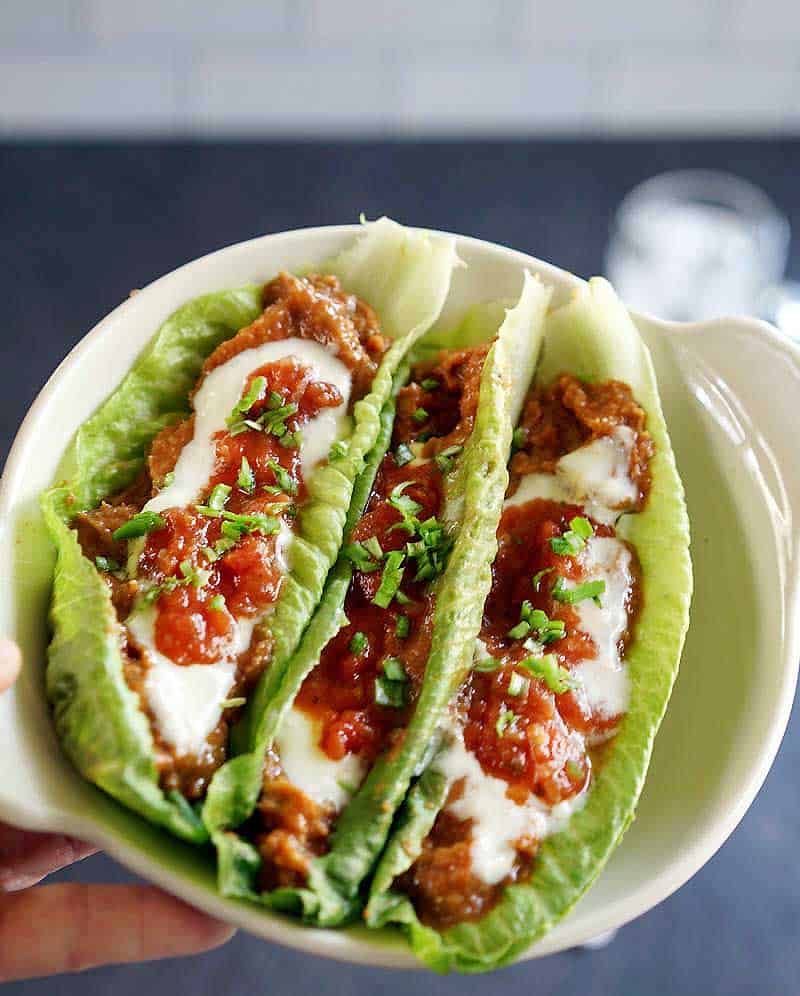 Don't Refried Beans Always Contain Oil?
When you eat out changes are good that the refried beans will contain oil. Many are vegan, but
If you are ordering them at a Mexican restaurant be sure to ask for no cheese or sour cream. I've been caught unaware before and I don't want that to happen to you!
If you make them at home with this recipe, my Instant Pot Refried Mayocoba Beans, or even some of my slow cooker refried beans – you do not need oil to make amazing refried beans.
What Do You Eat with Instant Pot Refried Beans?
Serve over cooked brown rice or quinoa and top with Cauliflower Queso or Jalapeno Hot Sauce. Plus you can make both of those right in your Instant Pot!
I also like making lettuce tacos like in the photo, but you can use corn tortillas to make regular tacos too.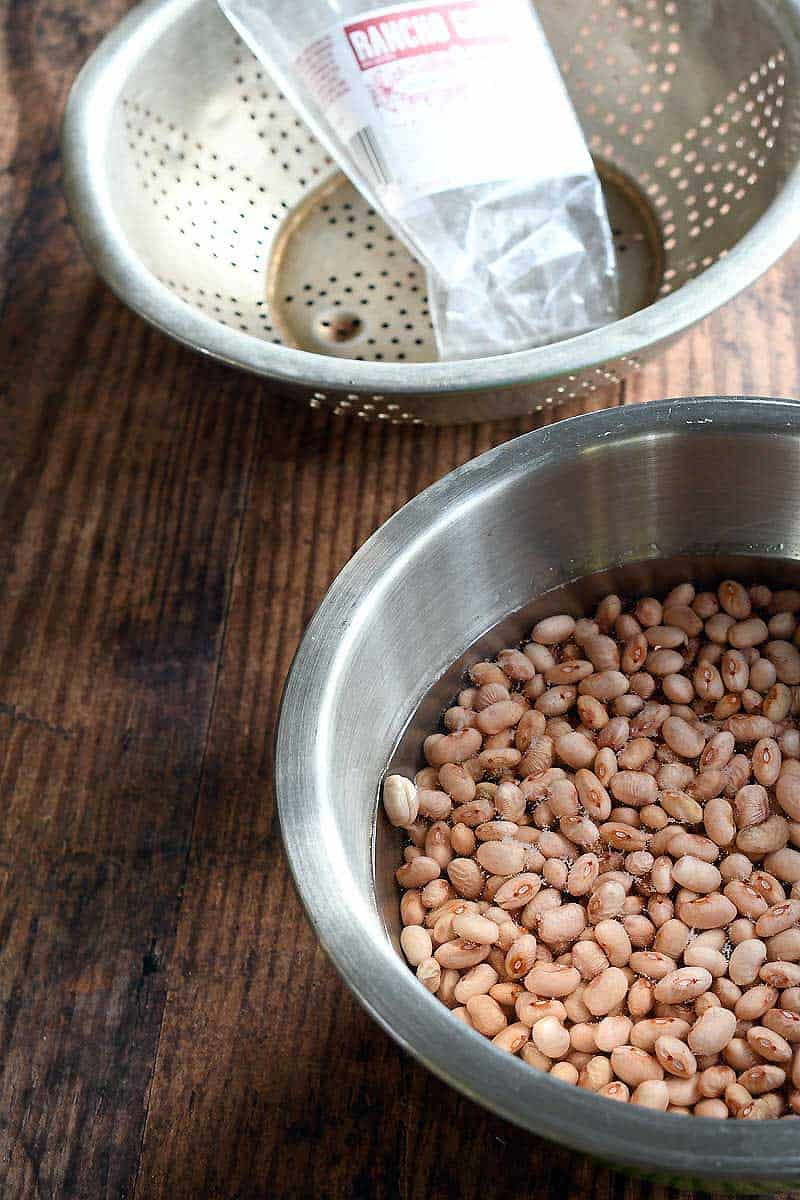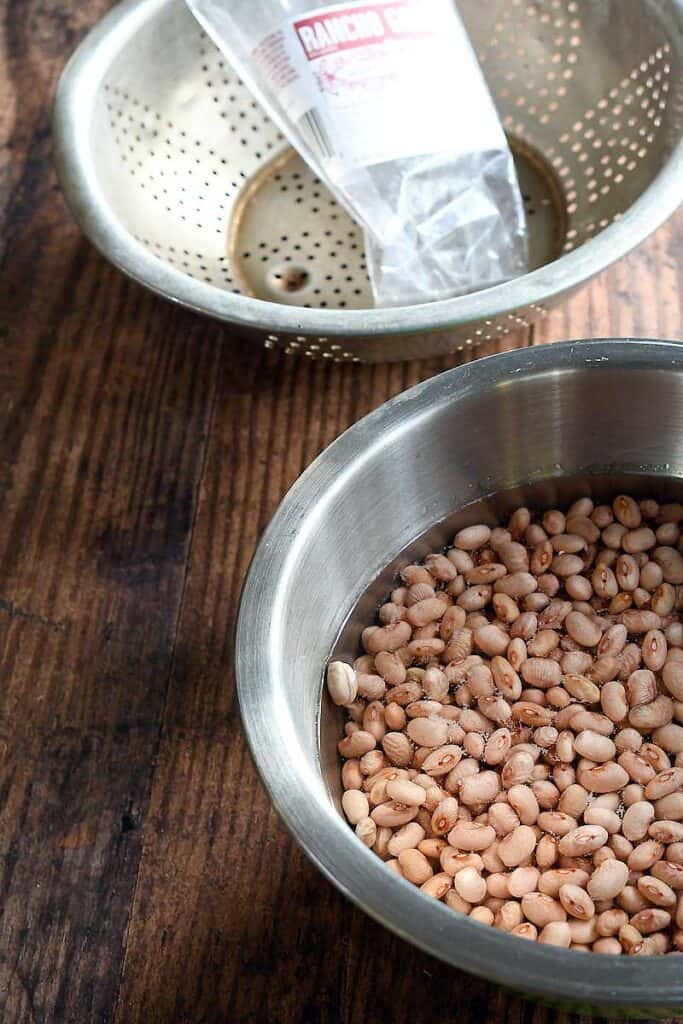 Do You Have to Soak Beans?
That's the million-dollar question, isn't it? I don't take sides on this one and support whichever one makes your tummy feel the best.
Indians soak all beans, including lentils and Mexican people tend towards not soaking beans at all. So, it seems to me that there's no one right way for everyone.
With that said if you have been having stomach issues since adding more beans to your diet, give overnight soaking a try.
How Do You Quick Soak Beans in the Instant Pot?
If you prefer to soak your beans for digestive reasons, making beans at the last minute without pre-planning may seem impossible.
Add your rinsed and sorted beans, be sure to check for dirt and rocks, to your electric pressure cooker. Then cover with water. Cook for about 8 minutes and then carefully release the pressure manually.
I usually use about 6 cups of water per pound of beans, but don't worry about using too much water because after this quick soak cook they will be rinsed and cooked with fresh water.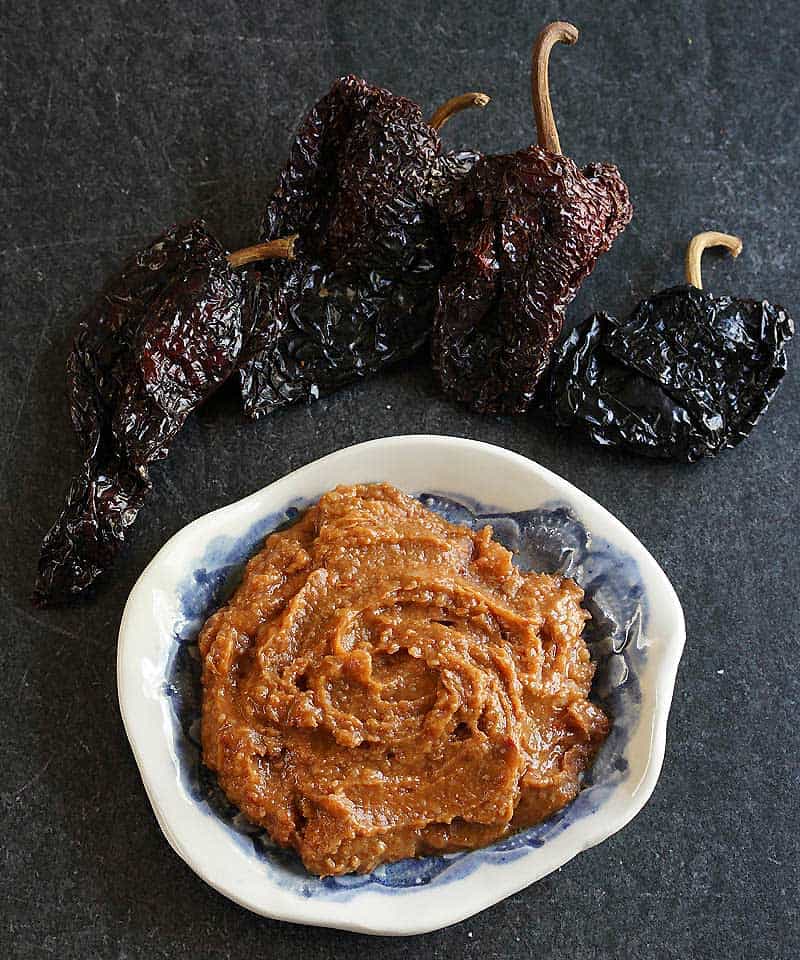 What Are Ancho Chiles?
They are ripened and dried poblano peppers. Once dried the flavor is complex and perfect for seasoning beans.
Since they turn red if left on the vine long enough, you may have never equated them with the green poblanos you see in the produce section.
Ancho chilies are not super spicy, though sometimes they have a small amount of heat to them.
Most of the ones I've bought have been pretty mild, so you can use them if you aren't a fan of spicy foods.
Where Can I Buy Ancho Chiles?
If you have a Hispanic grocery where you live shop there. You'll find whole dried chilies, fresh chilies, inexpensive specialty beans and so much more.
It's worth a trip and you may find some new-to-you veggies to try as well.
In the middle of nowhere? Don't worry, you can always order some on Amazon.