It's easy to make your own vegan yogurt and it's so much cheaper than store-bought. You don't have to make yogurt in your Instant Pot, but since you've already got one – why not? In this post you'll find a soy version and one that uses pea protein to get it to thicken up.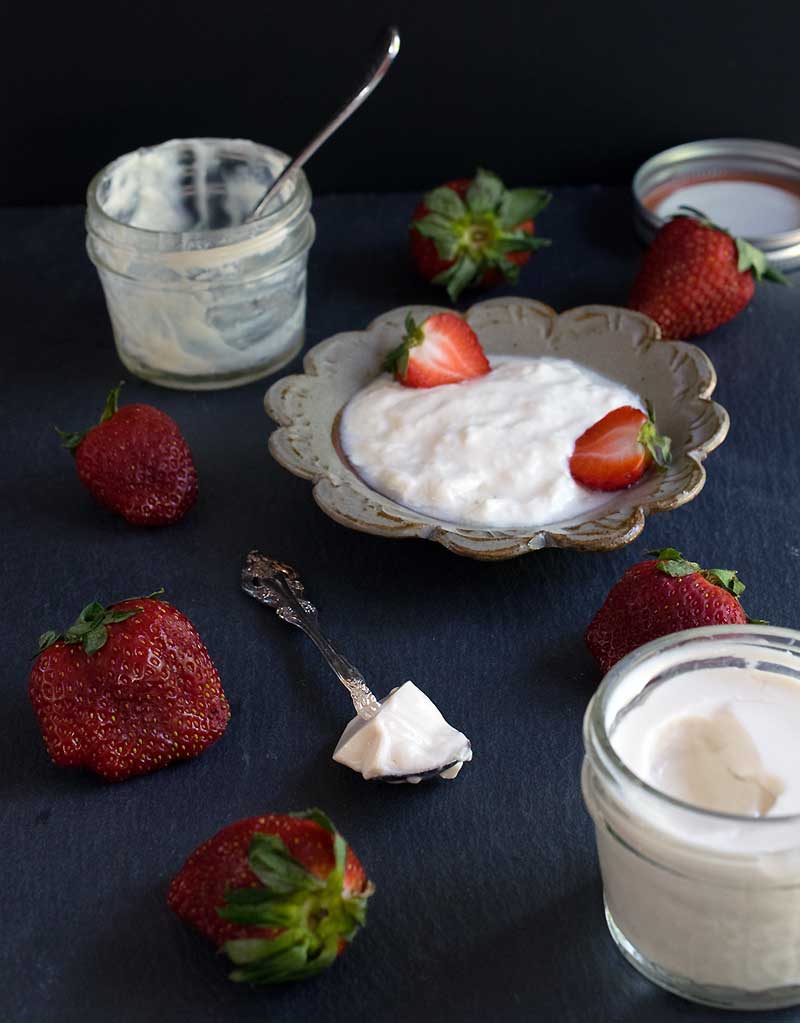 What do you need to make vegan yogurt?
You need soy milk or one with pea protein as an ingredient like Ripple to make the tested recipes in this post. Plus you need something to culture it with like a vegan yogurt culture or a vegan probiotic capsule.
You need a way to culture it, like in an Instant Pot on the yogurt setting, a yogurt maker, or you can even culture it in the oven by turning the light on.
Why doesn't almond milk work in the soy milk yogurt recipe?
Almond milk doesn't naturally contain the amount of protein needed to feed the culture and have it get thick on its own. You need to add thickeners to get it close to tradidional yogurt.
If you have your heart set on it try Full of Plants' or Nutrition Refined's recipes.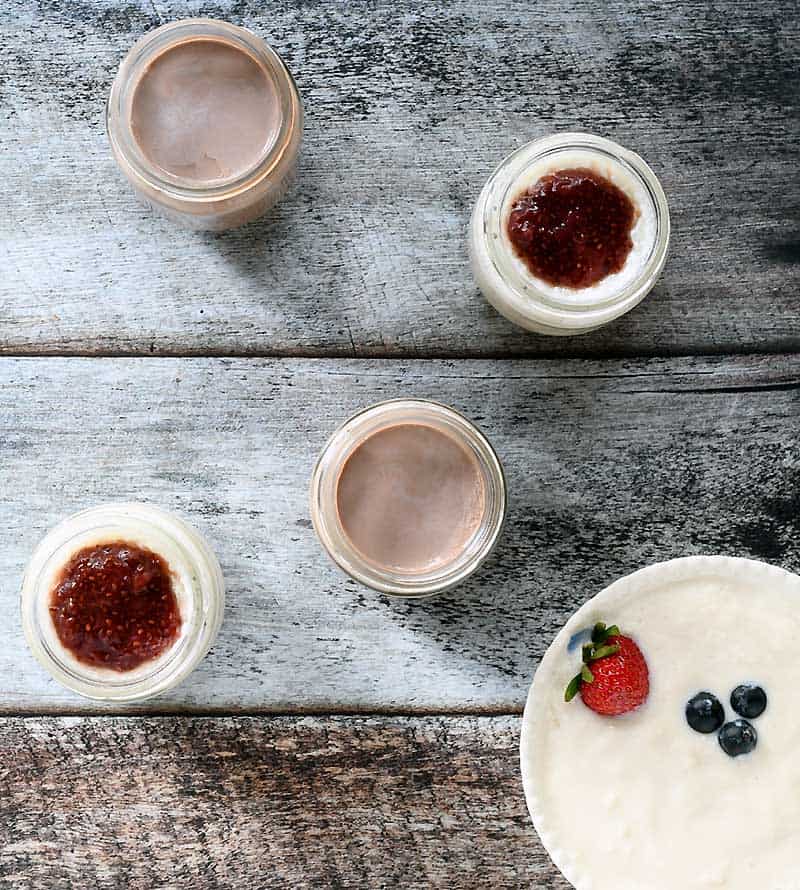 What vegan milk should I use?
If you pick the soy recipe you must make sure it has as few ingredients as possible. This is harder in refrigerated soy milk, so you will probably be best off with a shelf stable container of Westsoy, Trader Joe's, or Eden.
If you choose the pea protein recipe, look in the refrigerated section for Ripple, Silk Protein, or another brand labeled high protein. For this recipe you don't have to worry about how many ingredients are present, as long as it has pea protein. Try the chocolate milk—it turns into a probiotic dessert!
What to do if your yogurt separates
If your yogurt separates into whey—a yellowish liquid—and white thicker lumpy yogurt, don't panic. You can still make Greek yogurt by straining it. You can also do that even if it doesn't separate and you want a super thick yogurt.
If you strain it to troubleshoot you will probably need to blend it to make it smooth again. Place in the fridge and enjoy—I think this is better than plain yogurt. This makes a thick yogurt that becomes creamy after you blend it.
Don't I need to heat the milk to make yogurt?
If you follow these recipes exactly and use the store-bought milk they call for you do not need to boil the milk first.
The reason is that you are using fresh already pasteurized products that are in date and not previously opened. That's why we get to take a shortcut!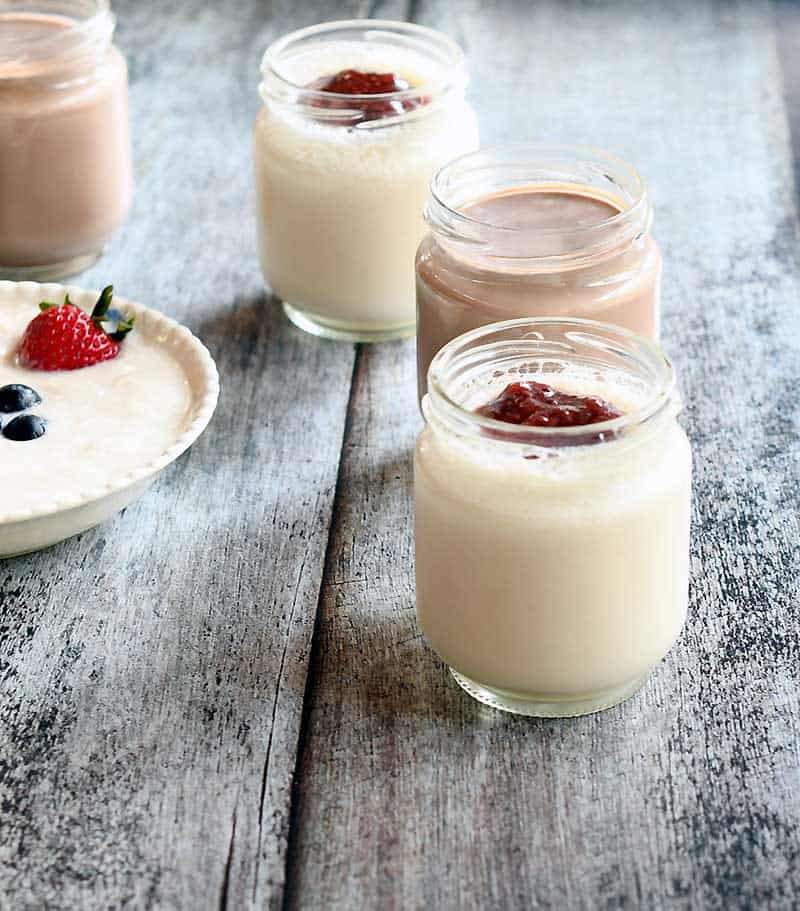 Why did nothing happen? My yogurt is liquid!
First off, I'm so sorry your yogurt didn't turn out. There are lots of things that can go wrong.
The vegan culture you used could be out of date or losing its potency, you may need a new one
The mixture could have gotten too cold or too hot – it need to be cultured between 90-110F 
If using soy, there could have been too many ingredients in the milk
Usually I need to culture it for over 12 hours, you might need more time especially if the weather is cooler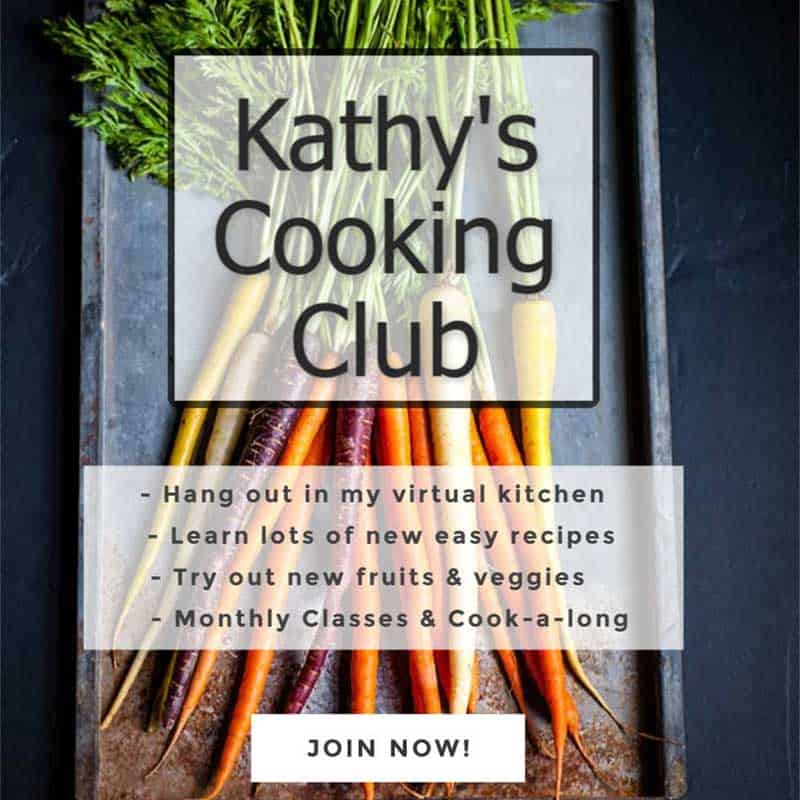 How to Make Greek Yogurt
Line a large strainer with a coffee filter. You can also use multiple layers of cheese cloth, but I think the coffee filter is easier to deal with and worth the investment if you want to make Greek yogurt often.
Set the strainer in a large bowl. Pour in the cultured yogurt. Place the bowl in your fridge and let it drain for 6 to 10 hours.
Use a spatula to scrape out every bit of the now-thick yogurt and store it in the fridge.
Do you have recipes that use vegan yogurt as an ingredient?
Of course! Once you have an unsweetened plain batch of yogurt, try my Instant Pot Creamy Mushroom Curry and Pilaf – Pot in Pot Method to test it out in a recipe.
You could try these Slow Cooker Cabbage Steaks from The Revised Vegan Slow Cooker in your IP on the slow cooker setting too. The yogurt is used as a topping!