I love eating potato salad straight from the fridge on super hot days. Don't make the mistake of heating your house up when cooking it. My Plant Based Instant Pot Potato Salad keeps your house cool while it's cooking and it cools you down while you eat it. Plus my potato salad version has tons of veggies and no oil!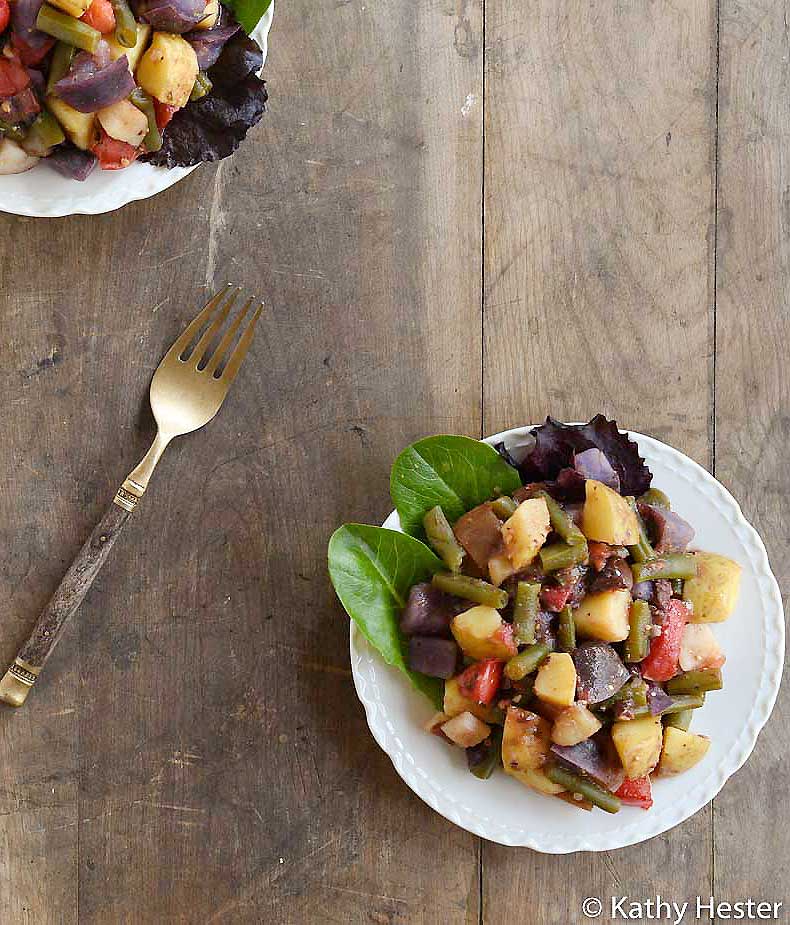 Can You Really Make Potato Salad without Oil?
You can make almost anything without oil and this Plant Based Instant Pot Potato Salad is proof of that.
This is not a mayo based potato salad, so we're not making a creamy dressing based in cashews or silken tofu. But you could make an no oil added version using a cashew cream or a lemon silken tofu blend.
We're making a vinegar based dressing, flavored with Dijon mustard, fresh thyme, and garlic. Aquafaba will thicken it up once it's whisked in. Yum!
More WFBP Recipes to Try
A few other no oil cookout or picnic vegan Instant Pot recipes are these Instant Pot Quick Pickled Beets and there's a recipe for Asian Pickled Beets too.
Looking for other main electric pressure cooker recipes? Try my Plant Based Instant Pot White Beans with Tomatillos and Poblanos or the ultimate summer vegetable plate that you cook in one pot!
Do I Need a Steamer Basket to Make Instant Pot Potato Salad?
I love my steamer baskets, but honestly you don't need one to make this dish. You can layer the cut potatoes on the bottom of your Instant Pot with water and layer other veggies that you're cooking over that.
In case you're looking for cooking inserts for your electric pressure cooker, check these out:
How Can I Give an Eggy Flavor to Vegan Potato Salad without Hard Boiled Egg?
Kala namak, also known as pink salt, is used a lot in Indian cuisine, especially in chaats. It's a salt that's high in sulfur and really tastes like eggs.
You can also use it in tofu salad, tofu or chickpea scramble, or anywhere else you'd like to add a touch of egg flavor.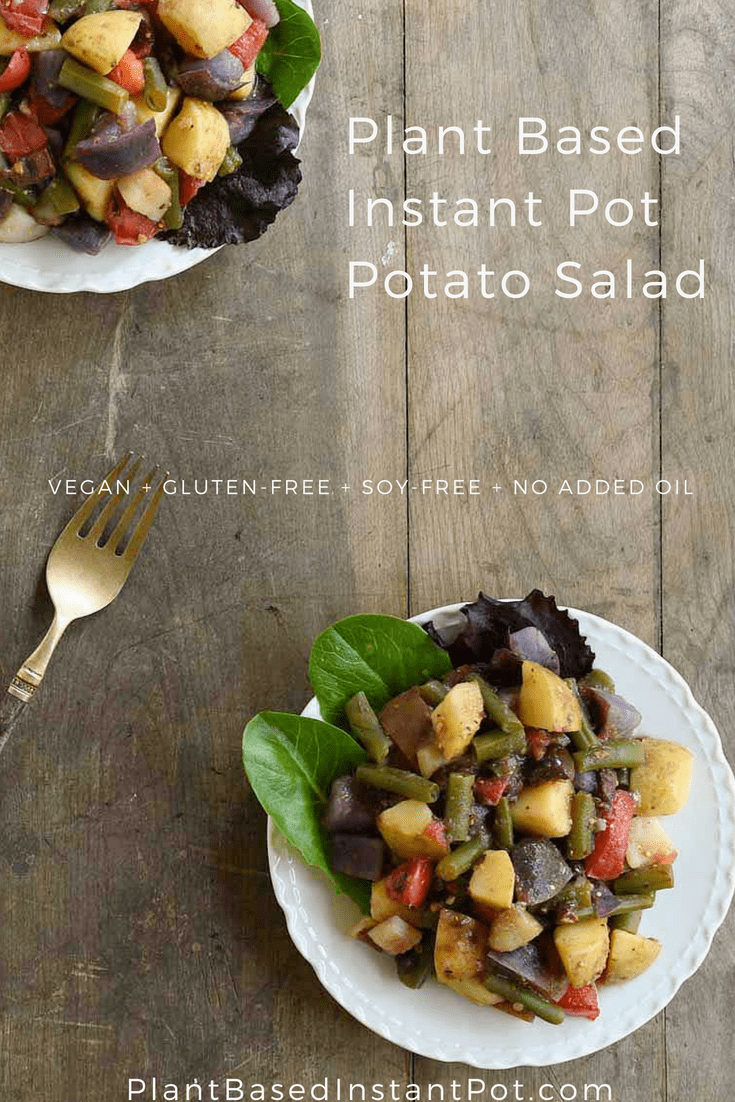 What Kind of Potatoes Are Best for Potato Salad?
Waxy potatoes like yellow fin and red potatoes are a match for potato salad because they stay so solid after cooking.
With that said, in a pinch any potato is delicious in potato salad. Just make sure to cook fluffy potatoes like russets a little less so they won't break apart as easily.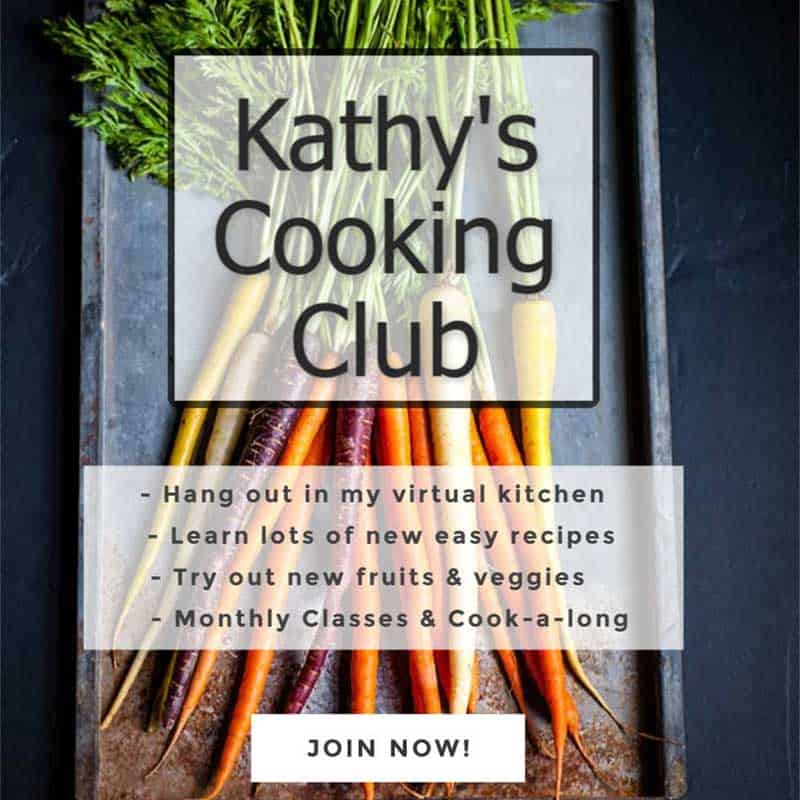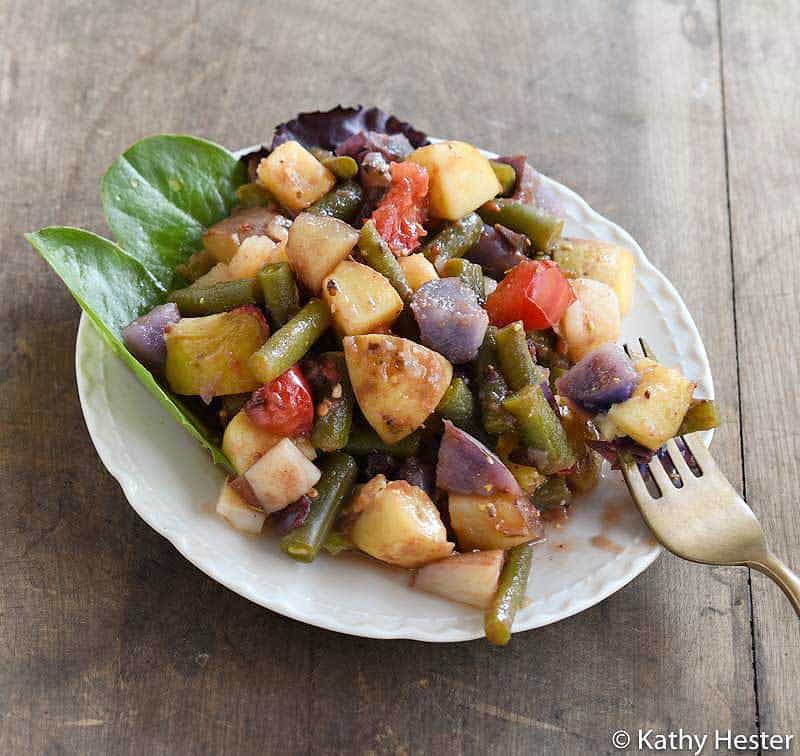 Fun Extras to Add Into Your Plant Based Potato Salad
toasted sunflower seeds
capers
shredded carrot (raw or cooked)
minced celery
moist sun dried tomatoes
cooked chickpeas