Quinoa is a perfect bowl base. I served this Instant Pot Mexican Quinoa with Black Beans topped with Orange Lime Chile Jackfruit, and garnished with avocado, lettuce, and tomatoes. Of course it's fantastic in tacos for a quick and easy weeknight dinner.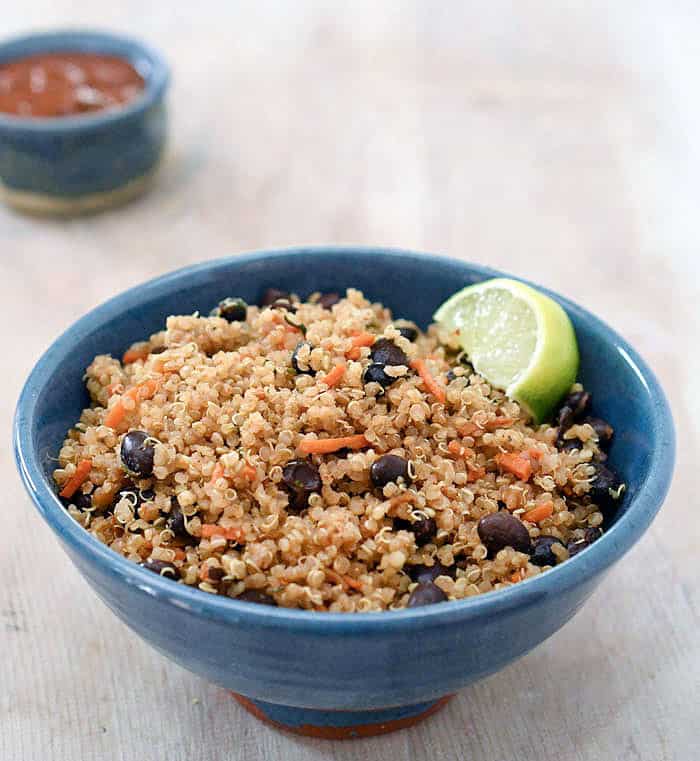 How Much Protein Does Quinoa Have?
Quinoa is an official "superfood" and it's naturally gluten-free and full of protein. Just 1 cup of quinoa has 8g of protein, 5g of fiber, and just over 200 calories.
Is Quinoa a Grain?
Even though we use quinoa the same way we use other grains, it's actually a seed. That's why it's so important to rinse quinoa to scrub off the bitter coating that surround the seed.
I Heart Keenwah is my favorite brand of quinoa. It's already washed and toasted. That means it's ready to go once you open the bag!
But really it's a best practice to always wash your quinoa unless it says that it's been washed on the package.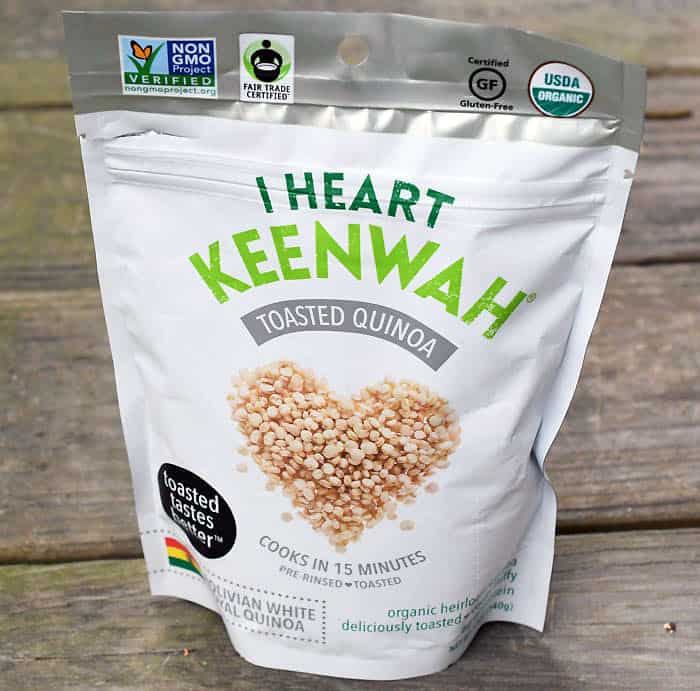 How Do I Cook Quinoa in My Electric Pressure Cooker?
It's so easy to cook quinoa in your Instant Pot. I use 1 1/4 cup water for every cup of quinoa. Then cook on high pressure using the manual or pressure cook setting for 6 minutes. Carefully do a manual or quick release and store any leftovers in the fridge.
I like to cook up a couple of cups on Sunday and use it for quick meals all week long.
Turn Your Instant Pot into an Air Fryer!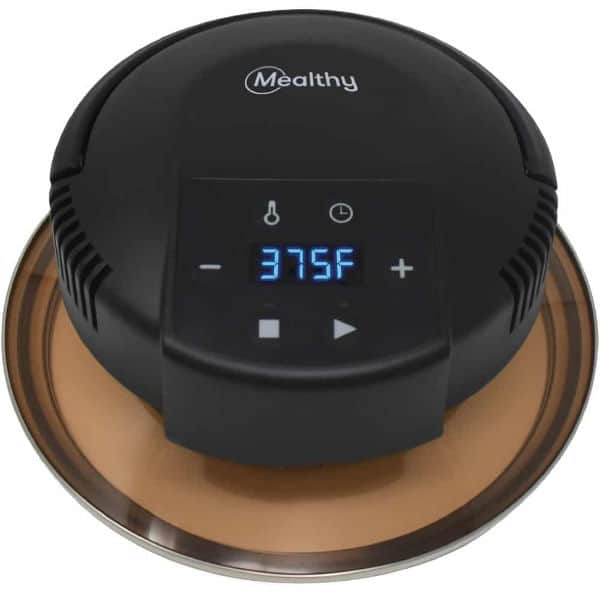 Click to Pre-Order the CrispLid Fits 6 and 8 quart IPs!