These Pumpkin Instant Pot Tamales are perfect to cook in your electric pressure cooker. Many tamales are full of oil, but these keep their moisture by using pumpkin puree, and it makes them oil-free too. You can double this recipe or even stuff them with beans or veggies if you want. They freeze great!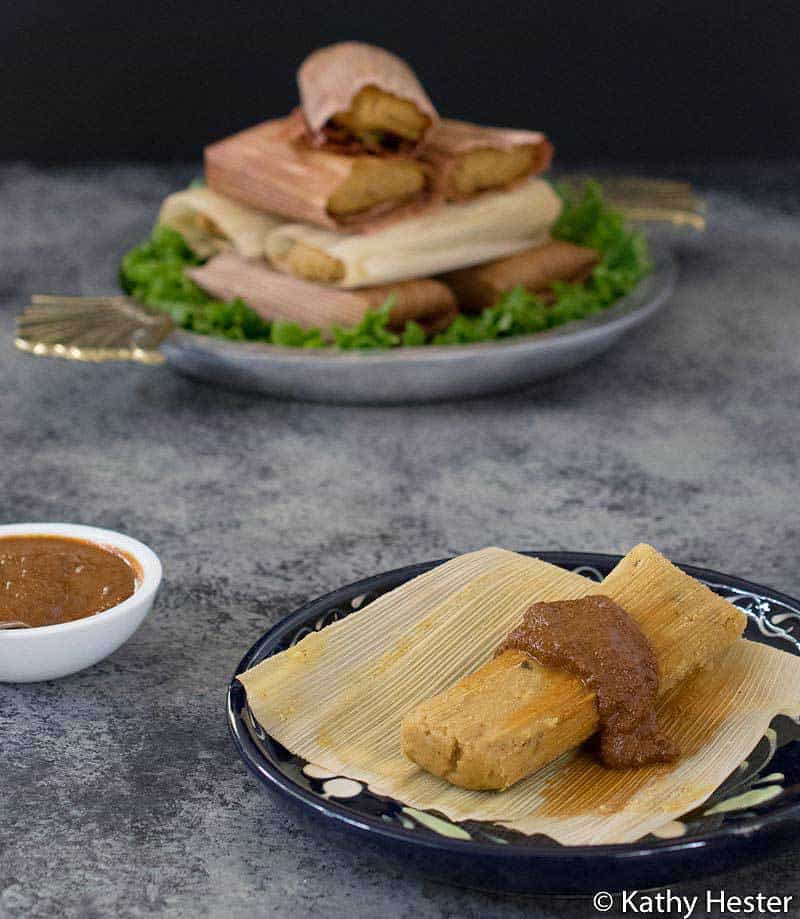 What Are Tamales Made of?
Tamales use a base of masa, which is a corn flour treated with lime, plus an added oil.
Vegans tamale recipes often use coconut oil, but traditionally lard was used. The oil keeps them moist and helps the dough stay together.
Can You Make Tamales Without Oil?
In my recipe we make Instant Pot tamales without any oil at all. In its place we're going to use pumpkin puree. It's thick and helps the tamales hold together and keeps them moist too. The pumpkin flavor isn't strong at all and won't clash with the fillings you decide to use.
Are Vegan Tamales Hard to Make?
Tamales aren't hard to make, but you do need to set aside an hour or 2 to make them start to finish. They take time, but I find them relaxing to make.
There is a little bit of a learning curve, but that's more about the part where you roll them up in the corn husks. I cover that later in detail to make it easier for you.
When you make the pumpkin tamale dough you're just mixing the masa, spices and herbs, pumpkin puree, either by hand or in a mixer if you have one.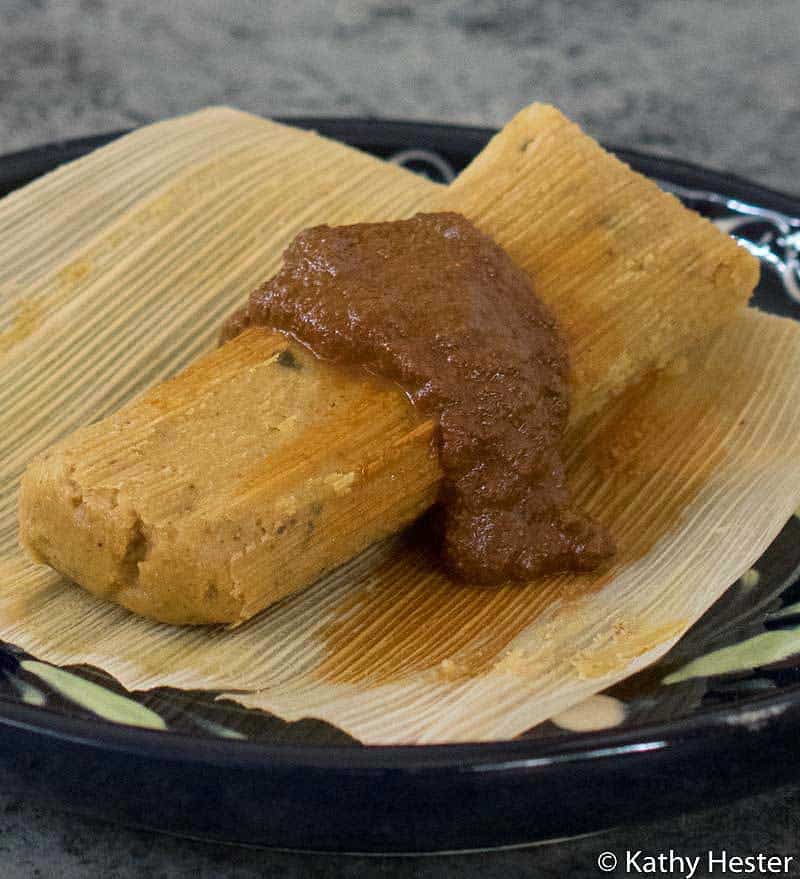 How Do You Roll Tamales?
Here's the step by step method I use and includes instructions for adding in a filling too.
Set up a workstation with a cutting board, the tamale batter and the corn husks.
Put ⅓ cup tamale batter in the top half of the corn husk and spread into a thin rectangle that goes to the top (or wide part) of the husk. I do this with a spatula scraping the dough into the shape I want.
In the middle of the rectangle, add a tablespoon of your filling choice.
Roll the entire tamale over while pressing it firmly together, similar to how you would roll a burrito.
As you roll the tamale the top part of the husk will go slightly underneath the other edge as you complete the roll.
Pull the husk back to make sure the corn dough enveloped the filling.
Fold the pointy end of the corn husk up and place with the open side up in the steamer.
Repeat with each tamale until all the batter is used.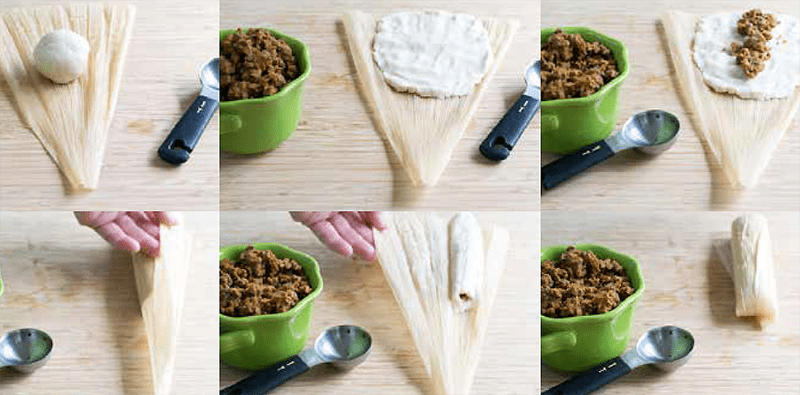 Can You Cook Tamales in an Electric Pressure Cooker?
I bet you already guessed that the answer to this one is yes. They are so easy to cook in the Instant Pot.
In the summer it doesn't heat up your house and if you're making them over the holidays you get to free up a burner on your stove. It's a win-win.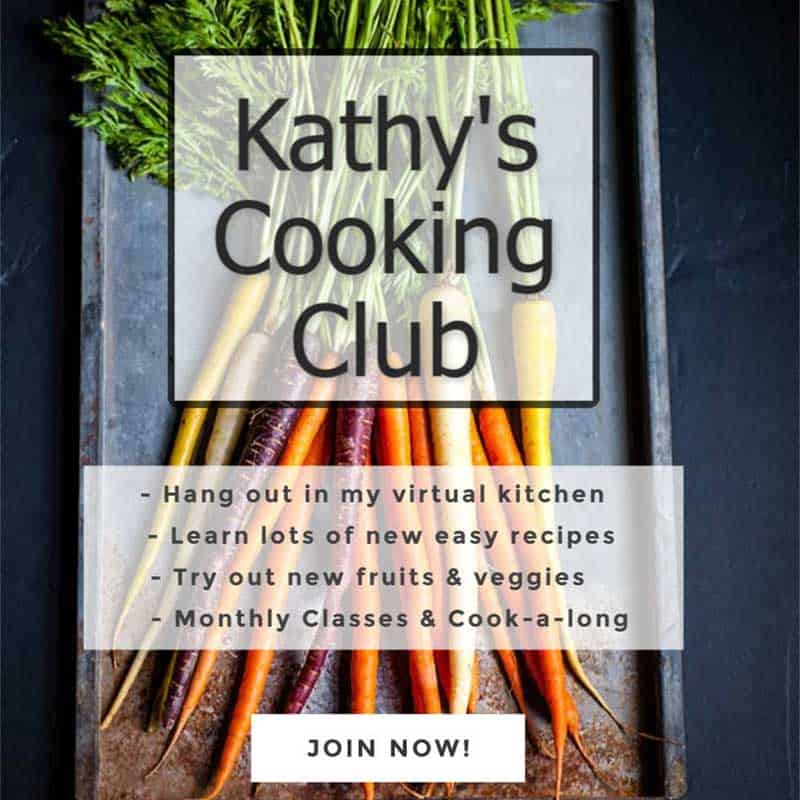 How Do I Cook Instant Pot Tamales?
To cook tamales in your Instant Pot you'll need to have at least 1 cup of water in the insert so it can reach pressure.
Remember to never use the pressure cooker setting with out enough liquid or it will never come up to pressure.
In my recipes we cook the tamales on high pressure for a cooking time of 20 minutes and let the pressure release naturally.
If you're in a hurry cook then 25 minutes and carefully release the pressure naturally.
See, it's easy peasy!
What Can You Fill Vegan Tamales With?
You can make plain tamales with no fillings at all, but they are great filled too! I recommend measuring out about 1 tablespoon of filling for each tamale.
Here are some easy filling ideas:
Can You Freeze Tamales?
Yes, you can freeze tamales. In fact, I think it's the best way to make them.
Just make a double batch, because it's just as easy to make them and freeze the ones you aren't going to eat in a few days, and cook the rest.