Looking for a few good winter flavors to spice up your coffee, tea, or pancakes? My Instant Pot Gingerbread Syrup is for you! The recipe infuses all the flavors of gingerbread into maple syrup, so there's no processed sugar. It's also great in warmed nondairy milk as a hot chocolate alternative.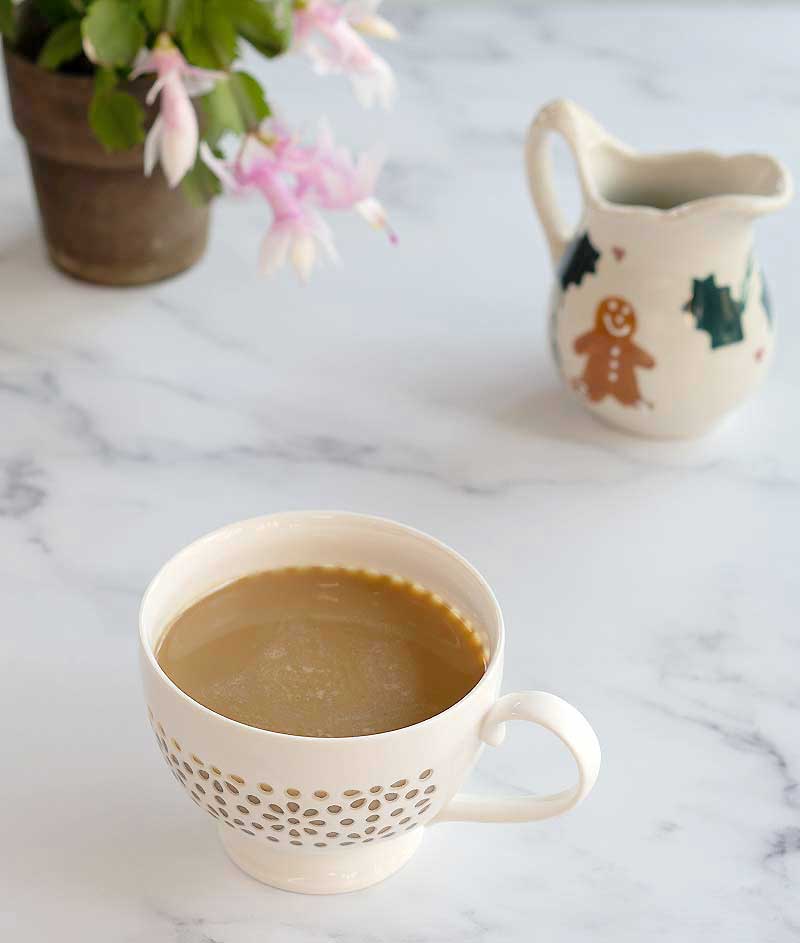 How Do I Make Gingerbread Syrup?
There are many ways to make a syrup and in this Instant Pot Gingerbread Syrup we make it in our electric pressure cooker. I also wanted to use a less refined sweetener so this has a base of maple syrup.
You do not need the most expensive maple syrup, in fact I'd go for the bargain one since you're adding flavor.
How Do You Make a Gingerbread Latte Like the One from Starbucks?
Starbucks adds its syrup to espresso and steamed milk of choice. I believe a grande size has 2 shots of espresso, 2 to 3 pumps of syrup and lots of steamed milk of choice with just a little foam on top.
If you want to do more than just heat your milk up on the stove, you can try one of these milk steaming options:


Prefer the taste of expresso? There are cheaper alternatives to a full on espresso maker to use in your own at home like these:


I think my homemade gingerbread syrup recipe is better because you control the amount of spice and the sweetener you use. But Starbucks' gingerbread syrup is vegan if you need one on the fly.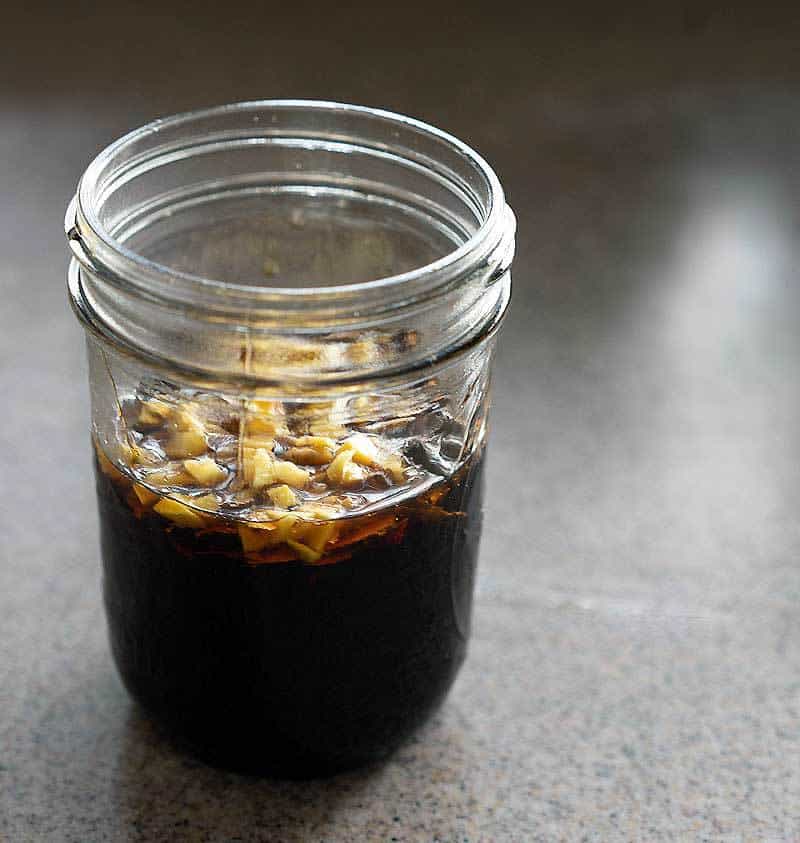 What Can I Use In Place of the Maple Syrup?
If you use maple syrup you may be thinking that this is a very expensive recipe. I recommend that you use the cheaper maple syrup for this since you are using it mostly as a sweet base instead of needing to taste all those maple syrup notes.
You can usually grab a bottle for under $6 and that's still less than a fancy bottle of pre-made coffee or drink syrup.
Take a look at my recipe for Instant Pot Juniper Syrup with Rosemary and Orange. It uses coconut sugar or vegan raw sugar. You would just switch out the ingredients that's you are infusing into the mixtures.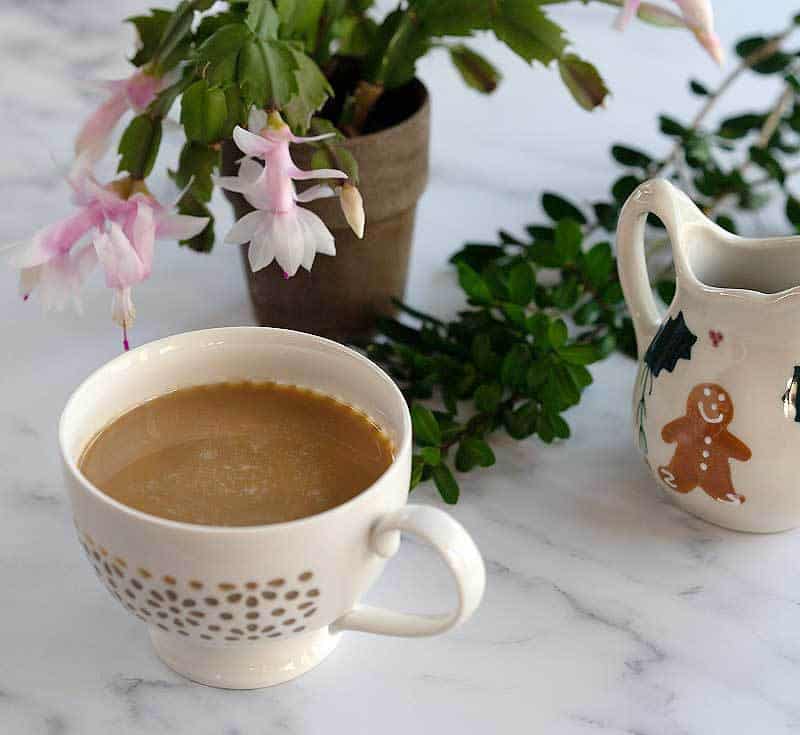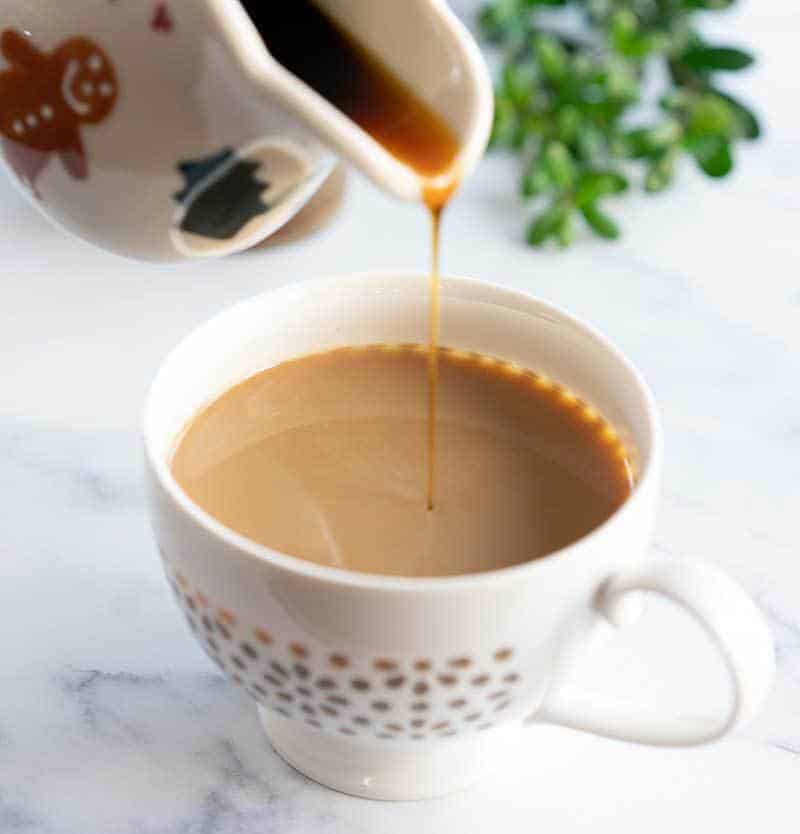 estimated time to come up to pressure:
10
minutes
Ingredients
1

cup

maple syrup

, you could also try using date syrup or agave nectar

2

teaspoons

molasses

1

cinnamon stick

8

whole cloves

5

whole allspice berries

2

tablespoons

chopped fresh ginger

1 1/2

cup

water
Instructions
Place all the ingredients to a glass mason jar and cover with foil. You can put parchment under the foil if you don't want it to come into contact with your syrup.

Add the water to your Instant Pot liner and then put the rack in that came with it.

Put the mason jar on the rack. Cook on high pressure for 15 minutes.

Let the pressure release naturally. Once the jar is cool, pour the contents through a fine mesh strainer and then put in a storage jar.

Store in the jar in the fridge.
Nutrition
Calories:
58
kcal
|
Carbohydrates:
14
g
|
Sodium:
3
mg
|
Potassium:
61
mg
|
Sugar:
12
g
|
Calcium:
2.7
%
|
Iron:
0.5
%
How To Use Gingerbread Syrup
in hot coffee or tea
drizzle over pancakes, waffles, or French toast
mix into warmed unsweetened nondairy milk
drizzle over cooked sweet potato (whole or cut into chunks)
make a shake by blending it with nondairy milk, a teaspoon of ground chia seeds – then add crushed ice and blend until smooth in your blender!
More Recipes to Try