Today we'll be making a vegan Instant Pot caramel dessert hummus that is made with dates instead of refined sugar. It's even faster using the Instant Pot and chana dal.
There are so many different flavors of dessert hummus, but today we are making a caramel dip that is perfect for crisp, fall apples.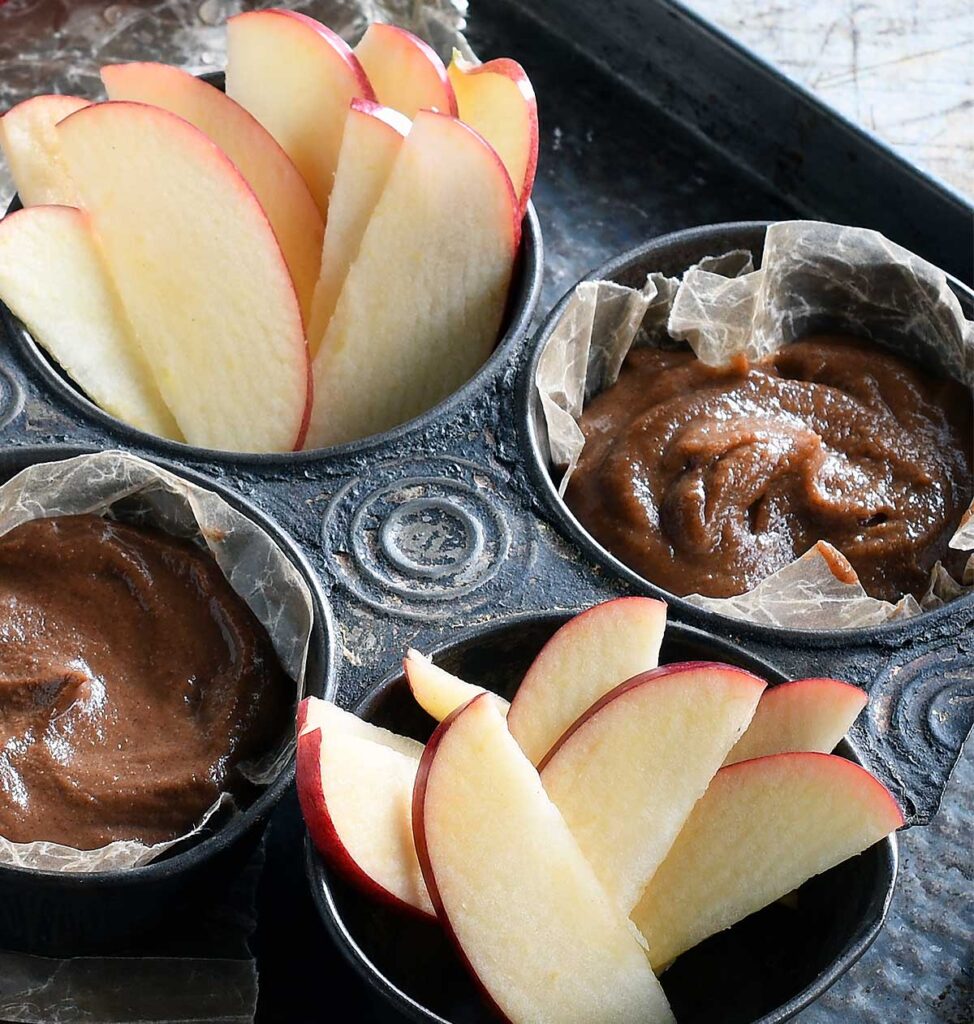 This hummus is definitely not traditional in any way! It's not even a proper chickpea dessert hummus, which still is a long way from the savory hummus we all know and love.
This vegan dessert hummus recipe really hits the spot and I love the texture and caramel flavor. In this recipe, we're using beans to make up the bulk of our dip, then adding dates and vanilla to give it that caramel goodness.
Serve it with caramel dip, in-season fresh fruit and gluten-free bread or cookies for a fun dessert tray.
Looking for more vegan Instant Pot dessert recipes?
Be sure to try this date-sweetened carrot cake, gingerbread syrup, pumpkin spice sauce, fall spice infused maple syrup, or rosemary orange juniper syrup.
Use the syrups in drinks, over vegan ice cream, or even waffles or pancakes,
What's Chana Dal?
In this recipe, we use chana dal that you can get online or at your local Indian market. Chana dal is baby chickpeas that have been skinned and split before we cook them.
That saves time and makes an extra creamy dip.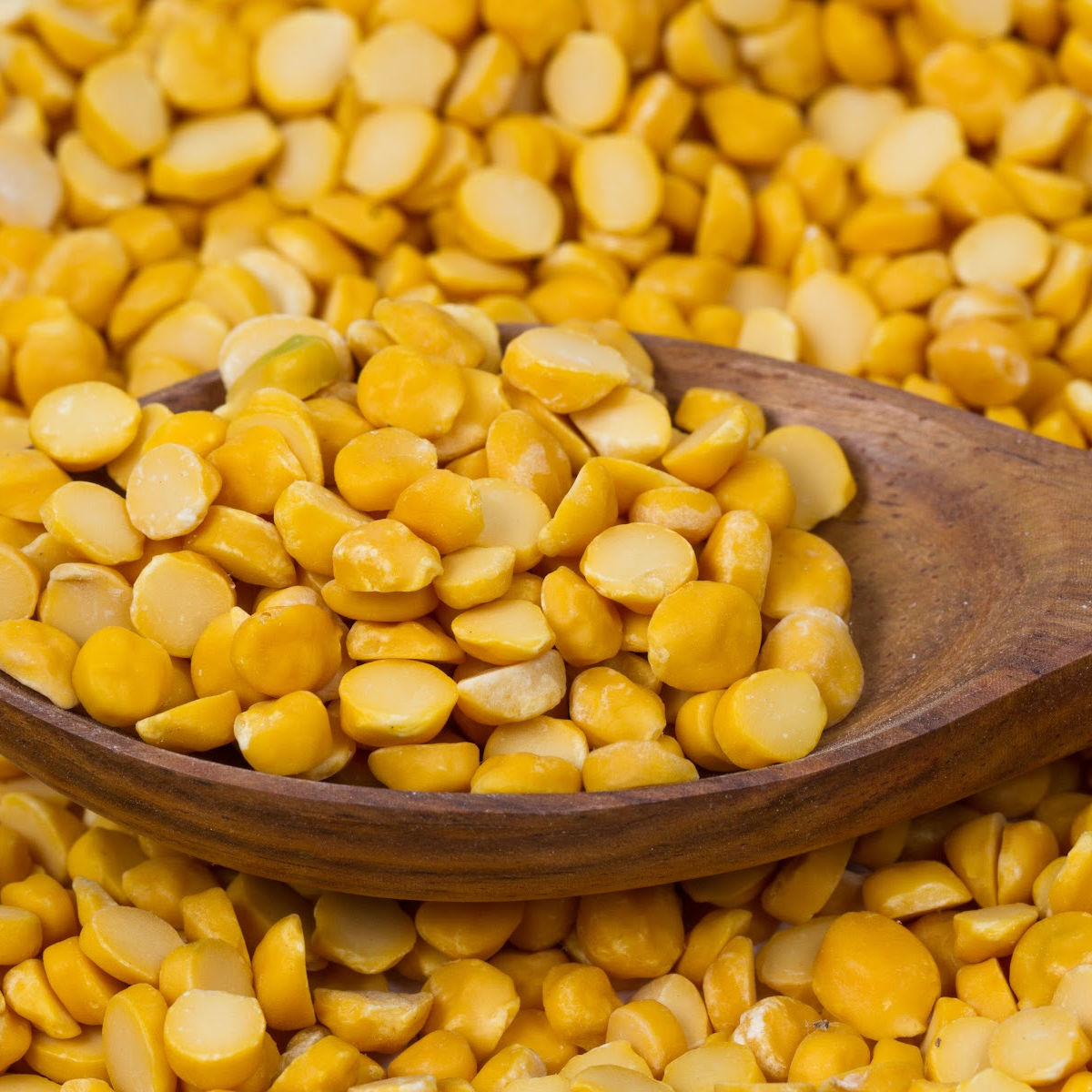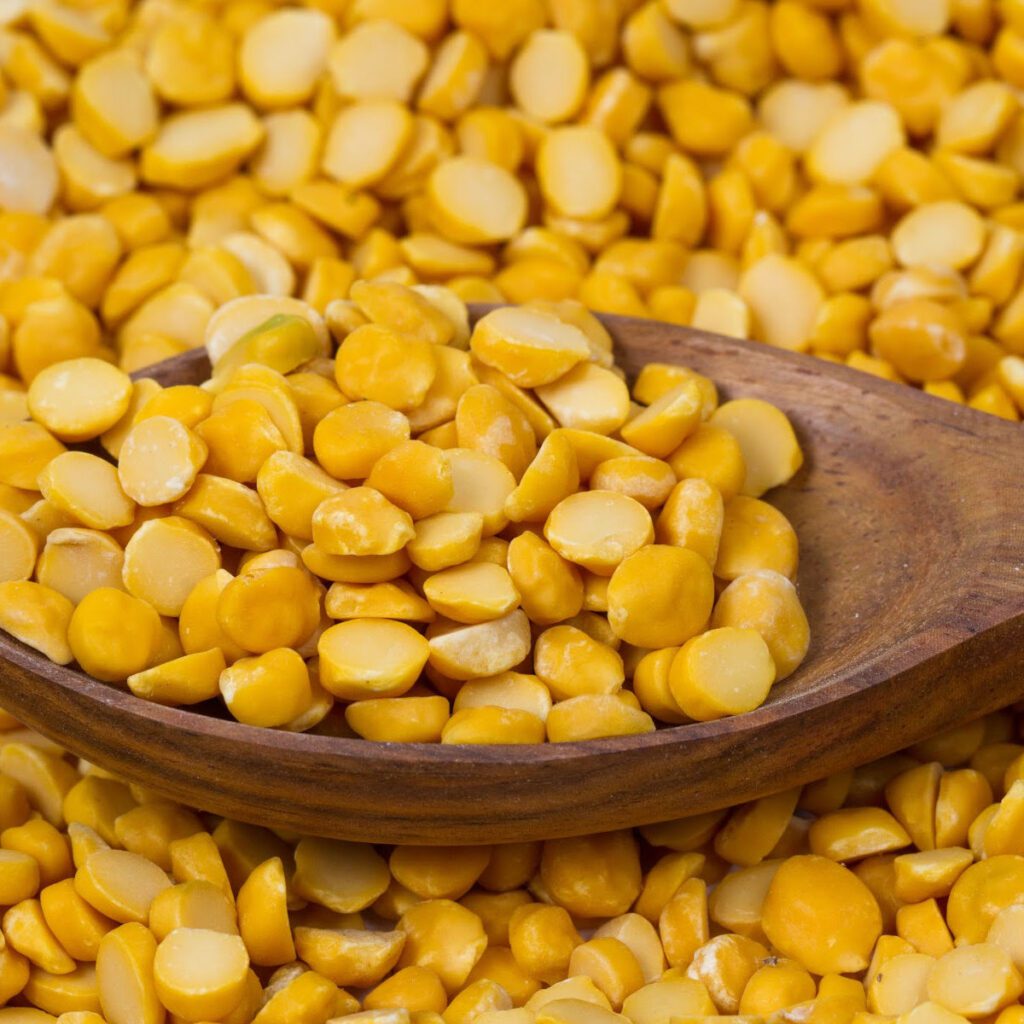 What is dessert hummus?
Dessert hummus is a healthy sweet treat that goes great on apples, pears, and vegan gluten-free cookies. It is made by blending up dates and beans with water and vanilla to create the perfect consistency and flavor.
There are tons of flavors but in this post, we're making a caramel version with no refined sugar!
Is sweet hummus good?
There's a long tradition in the vegan community of making desserts with beans like chickpeas. Think chickpea cookie dough.
The trick is to have enough flavor to overpower the bean flavor. We do that with the dates and vanilla.
Is dessert hummus good for you?
All hummus has plenty of protein and fiber so it's got healthy elements for sure. It's made from chickpeas, which provide protein and folate.
Some recipes load up on sugar and fats, but this oil-free dessert hummus has no refined sugar.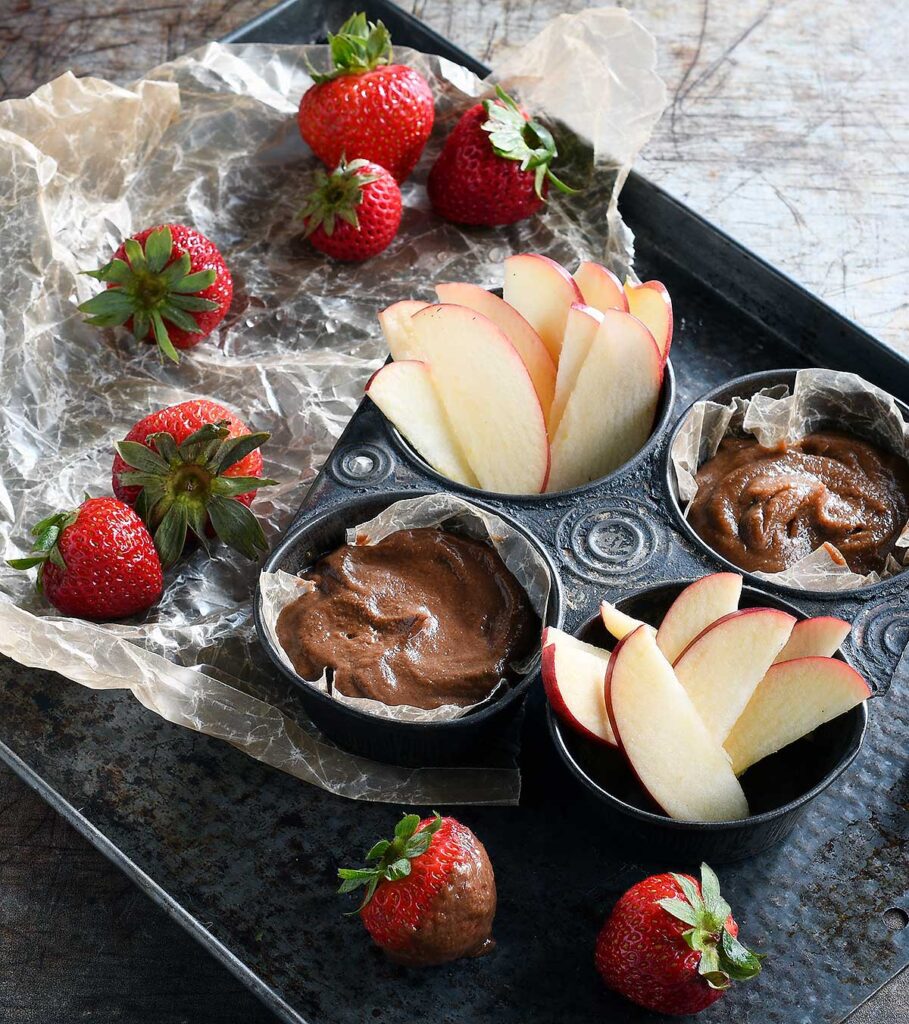 What is vegan dessert hummus made from?
All you need is water, dates, chana dal, and a little vanilla. You can add some extra sweetener of choice, like maple syrup or a little non-dairy milk to loosen it up if you are using a blender instead of a food processor.
You can substitute 1 cup of dried chickpeas for the chana dal if that's what you have in your pantry. Just be sure to up the cooking time to 45 minutes.
How do you make healthy dessert hummus?
Add the water, dates, and channa dal to your Instant Pot. Cook on high pressure for 18 minutes. Release the pressure manually.
Add the vanilla. Use either a blender or an immersion blender to puree all the ingredients.
Taste and add some salt (if using) to bring out the sweet taste a bit more. If it's not sweet enough, add a little of your favorite sweetener until it's just the way you like it.
If you want to make the second dip: Remove one-half of the mixture. Add the cocoa and blend again until smooth. If you are using a blender you may need to add some nondairy milk if the mixture is too thick to blend well.
Recipe Variations
You can add in some cocoa powder or melted chocolate chips to make this into a chocolate caramel spread, or just add a little seas salt to make it a seas salt camel dessert hummus.
There is no limit to the kinds of vegan dessert hummus recipes you can make with this base.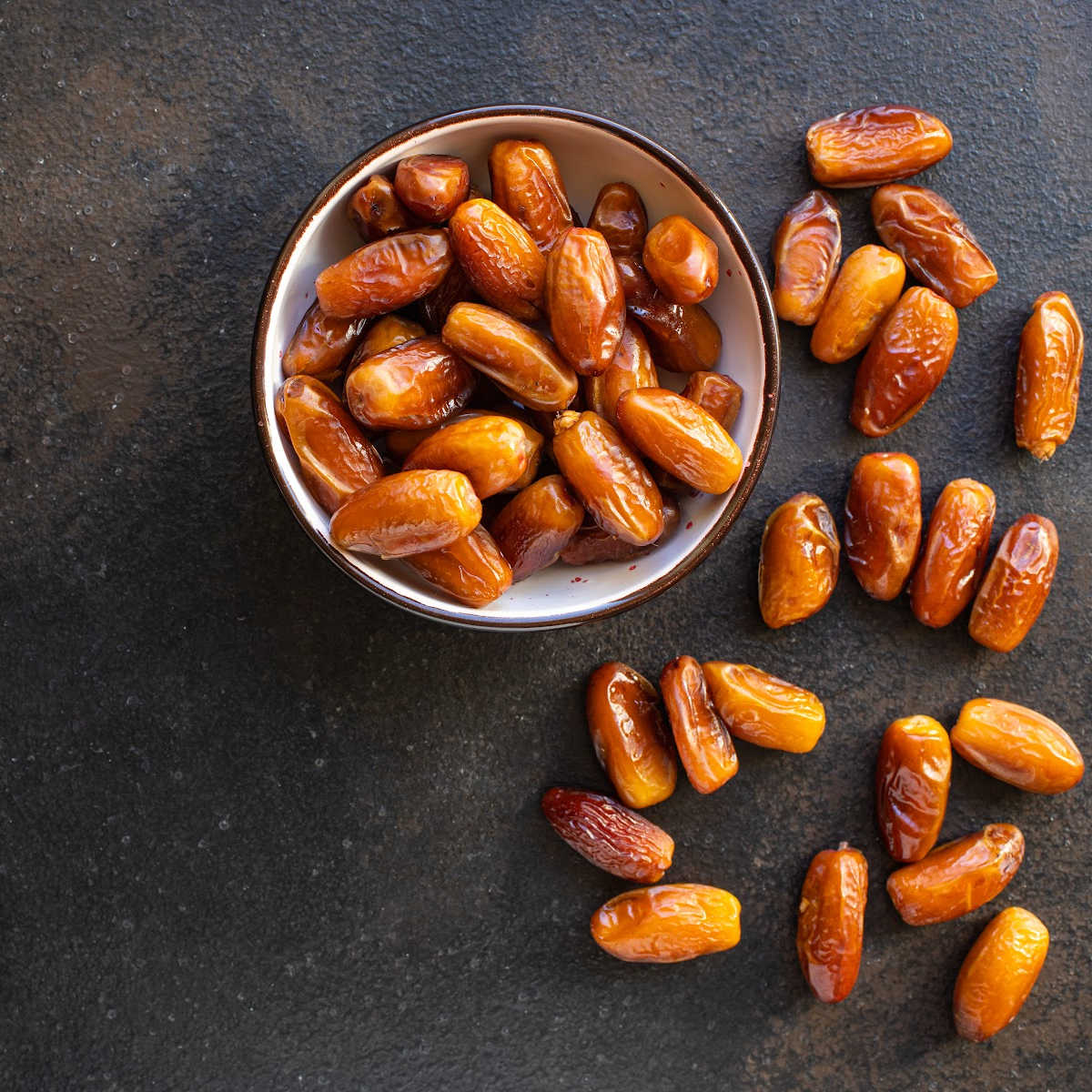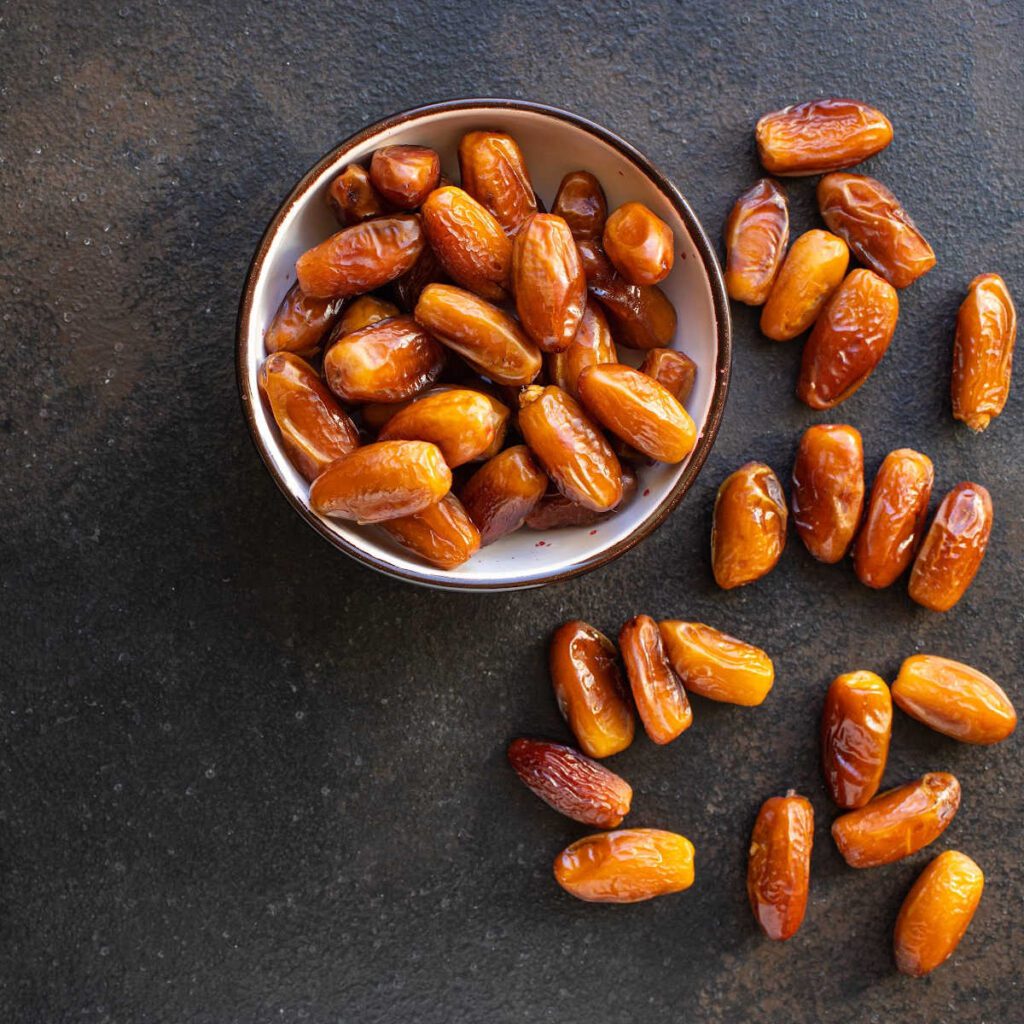 What to eat with or dip in caramel dessert hummus?
I love it on apple slices, but other fruits like pears and fresh berries work great as dippers. Vegan vanilla wafers or graham crackers are nice too, but don't discount it as a spread on bread or toast for a sweet breakfast.
Does Dessert hummus need to be refrigerated?
Yes, you must store all bean dishes and dips in the fridge.
How long does dessert hummus last?
It should last up to 1 week in your fridge, and you can freeze hummus and thaw for a treat another time.
More Instant Pot bean recipes